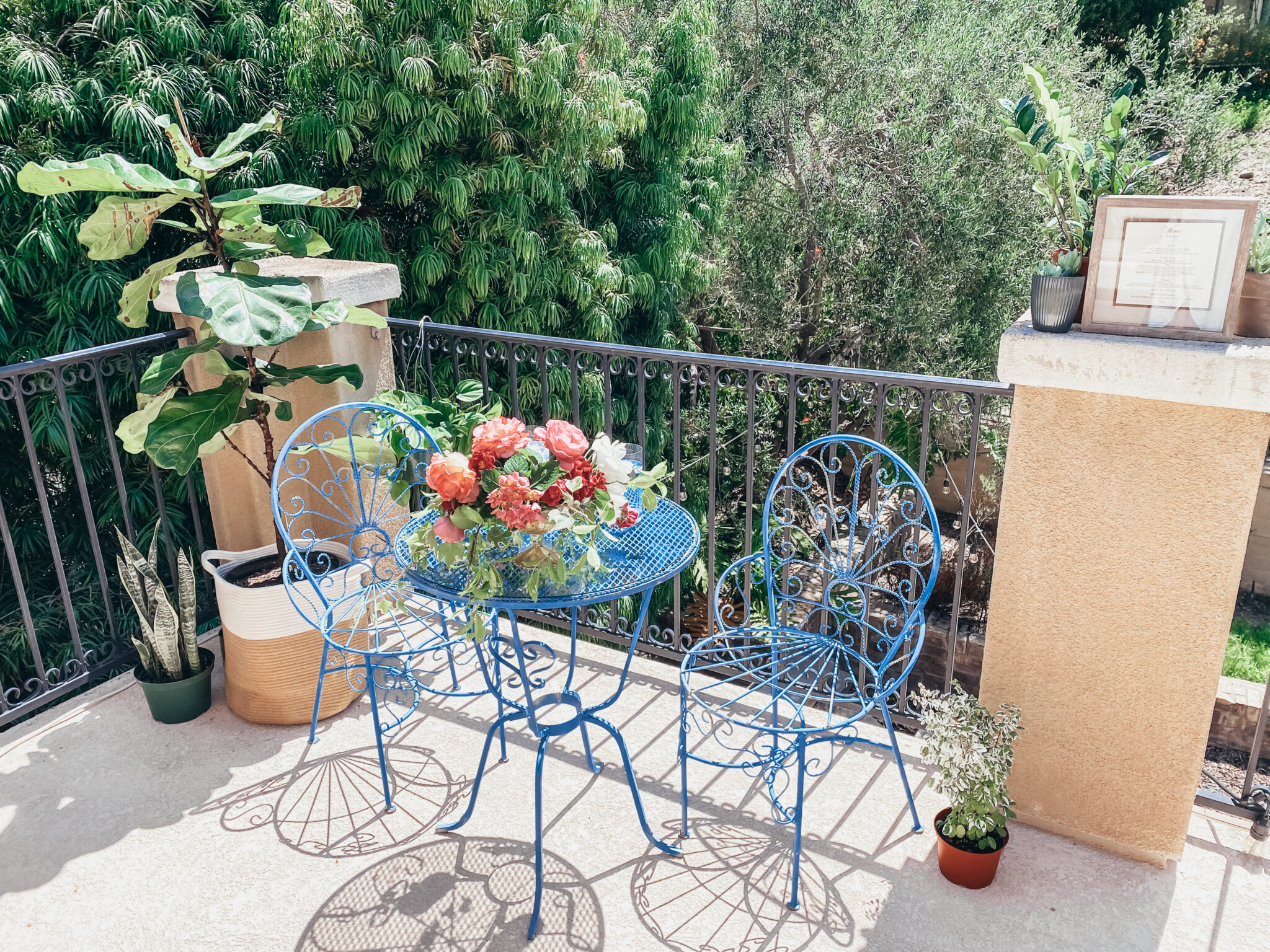 What is a wedding menu tasting date night? Check out it out! How sweet is this at home set up?
The Yes Girls
are not only dreaming up romantic date ideas for birthdays, anniversaries and at home dates, but they are SHOWING you by making our
own ideas
come to life! Our founder – Heather, took her wedding menu and replicated it for a romantic dinner for Kyle's birthday on their balcony! Quarantine and staying home didn't stop Heather from making lemonade out of lemons… and Kyle LOVED it!
Here is what you will need  for your wedding menu tasting date night –
Bust out your wedding menu and do a little shopping. Not much of a cook? See if you can order something similar from a restaurant!
Cut some fresh flowers from your garden or pick up a bouquet from the grocery store and put it in a pretty vase. If you want to go all out – support a local florist!
Pull a table and chairs from your house and put them in a pretty spot like a balcony, backyard or sit at your dining room table.
Want the space to feel homey? Pull plants or decor from other parts of the house to make your dining space feel extra special – candles are always a romantic touch ;)
Last detail – if you saved your wedding menu, pull it out and display it! You can type it up or write it out and frame it as well, no problem!
Hooray!! A fabulous, creative dinner awaits!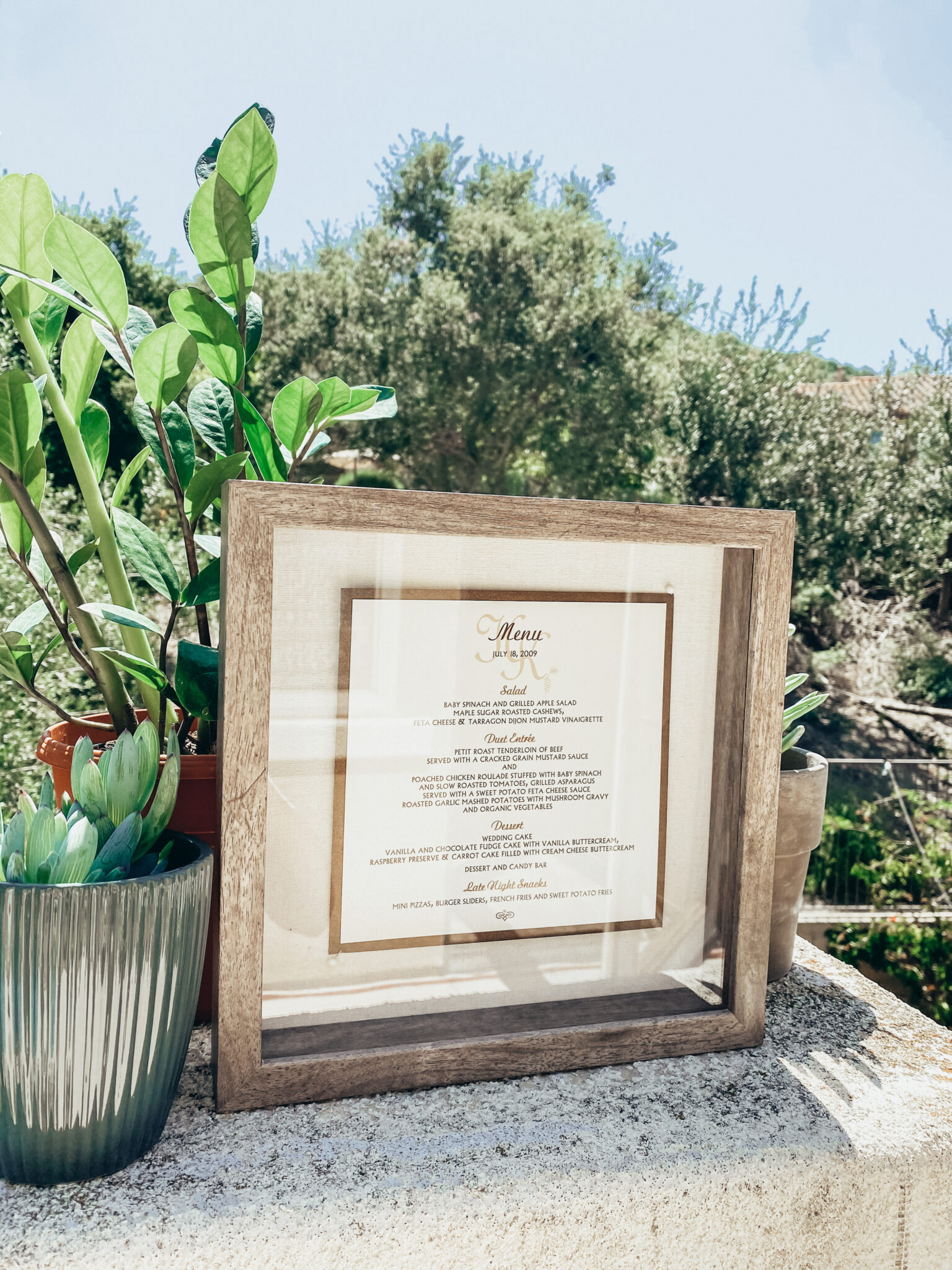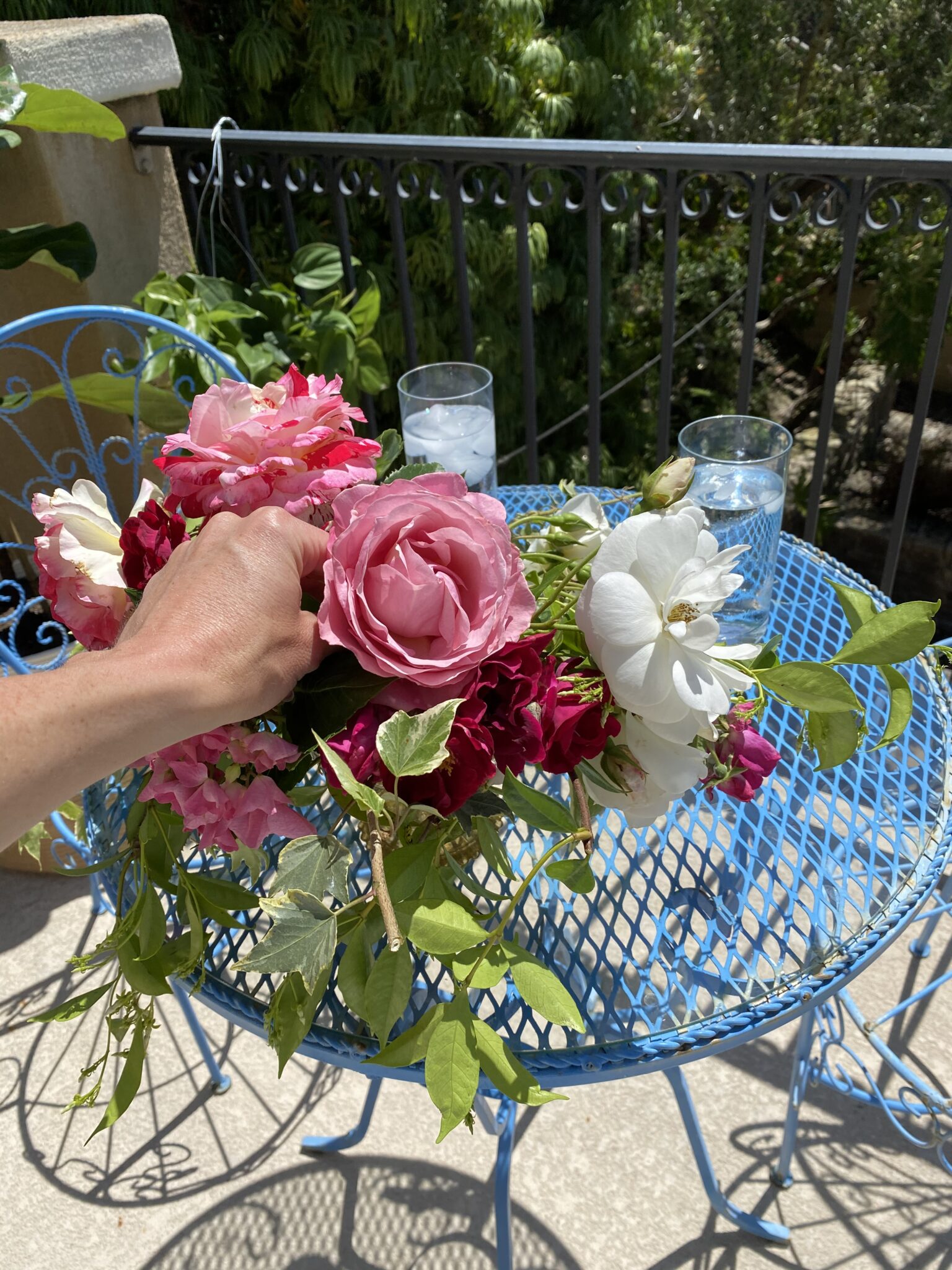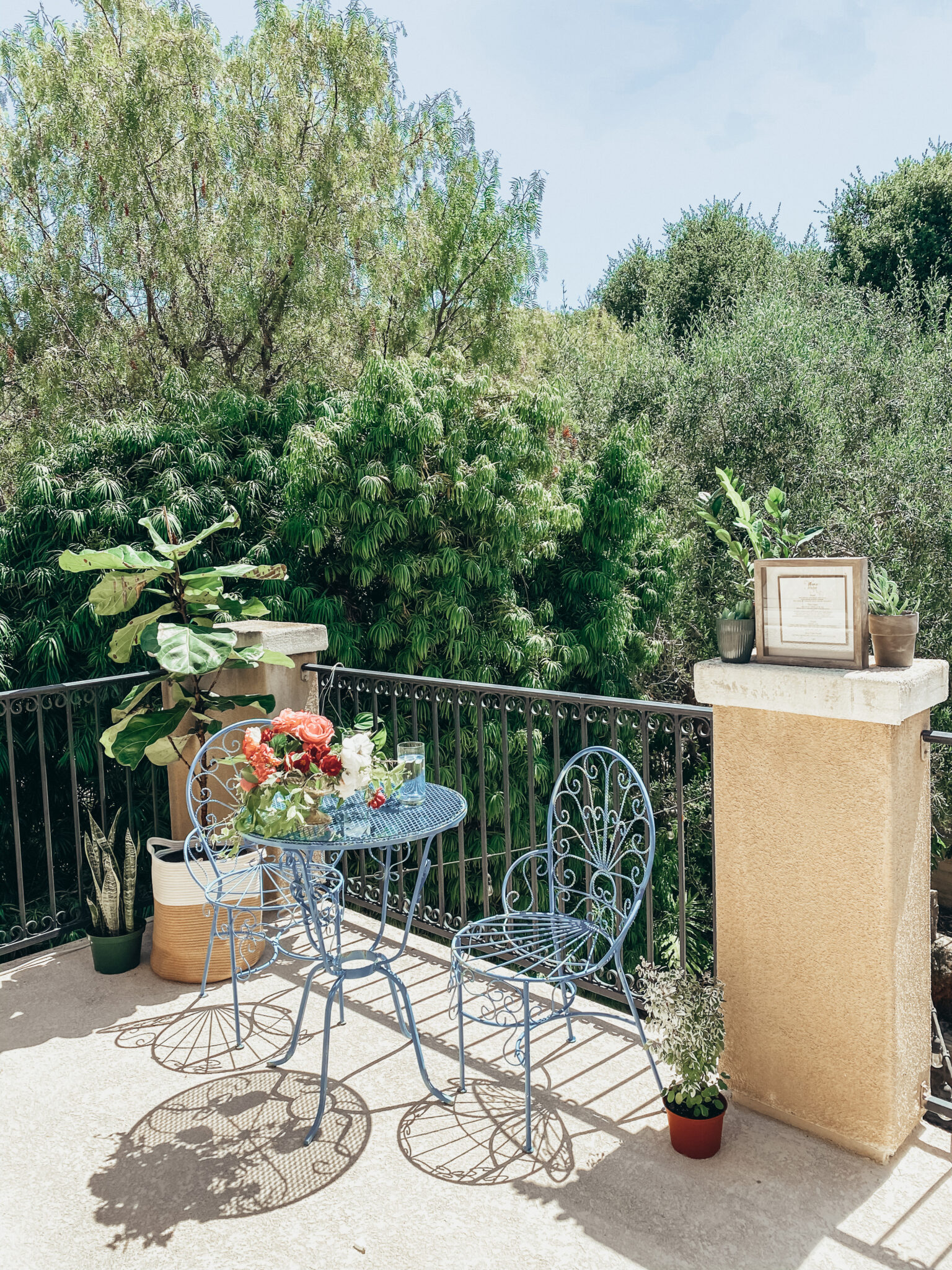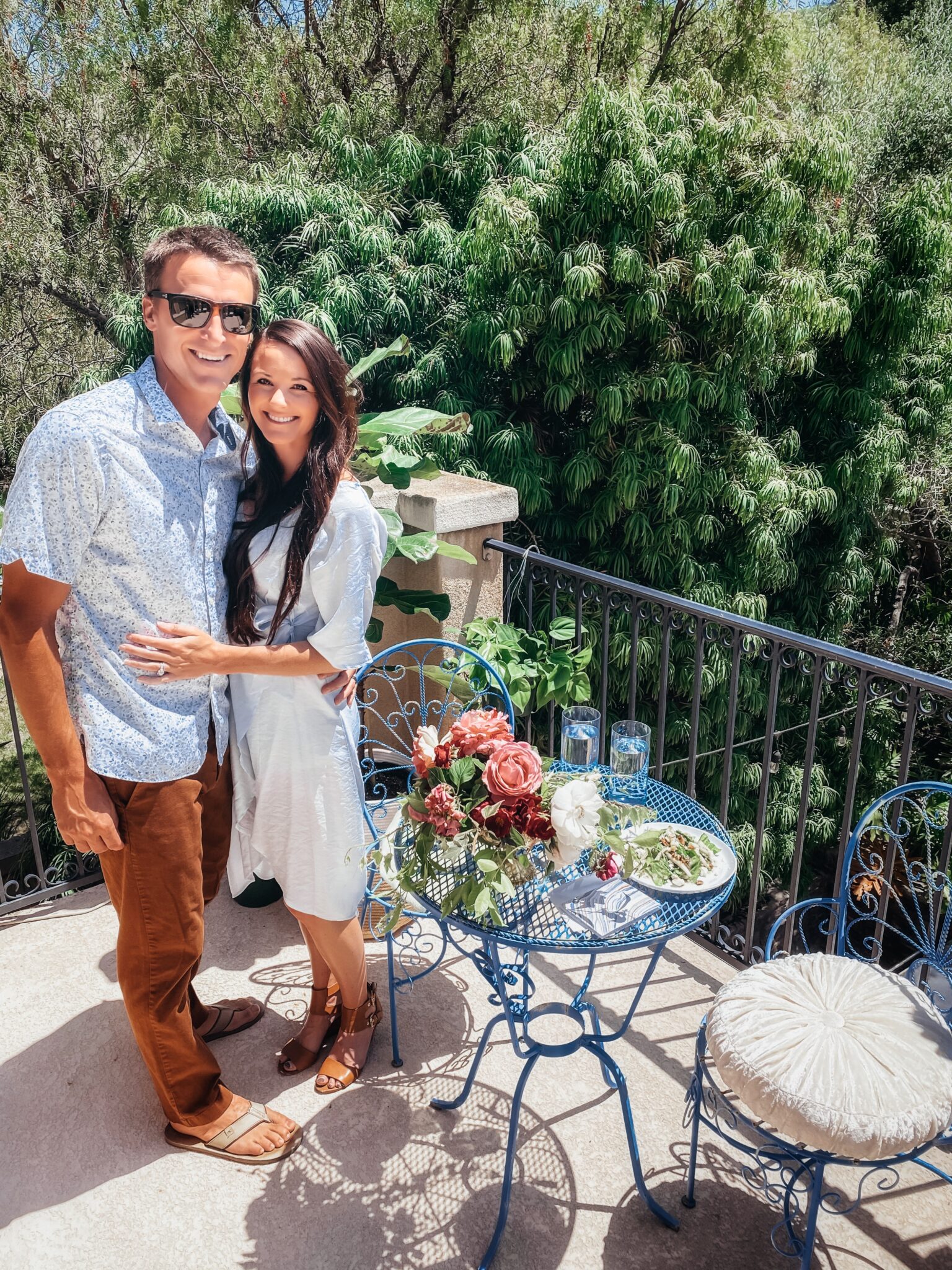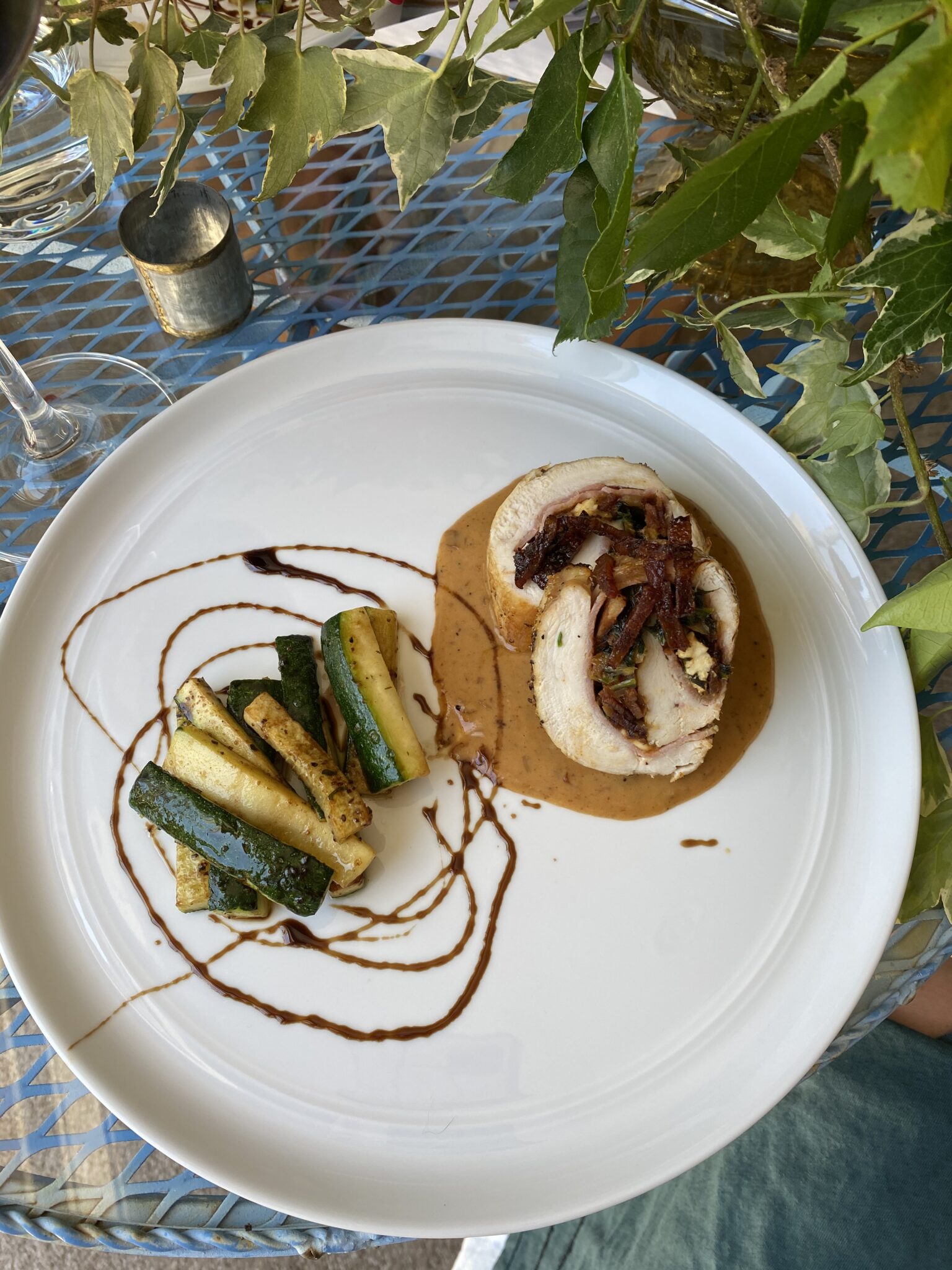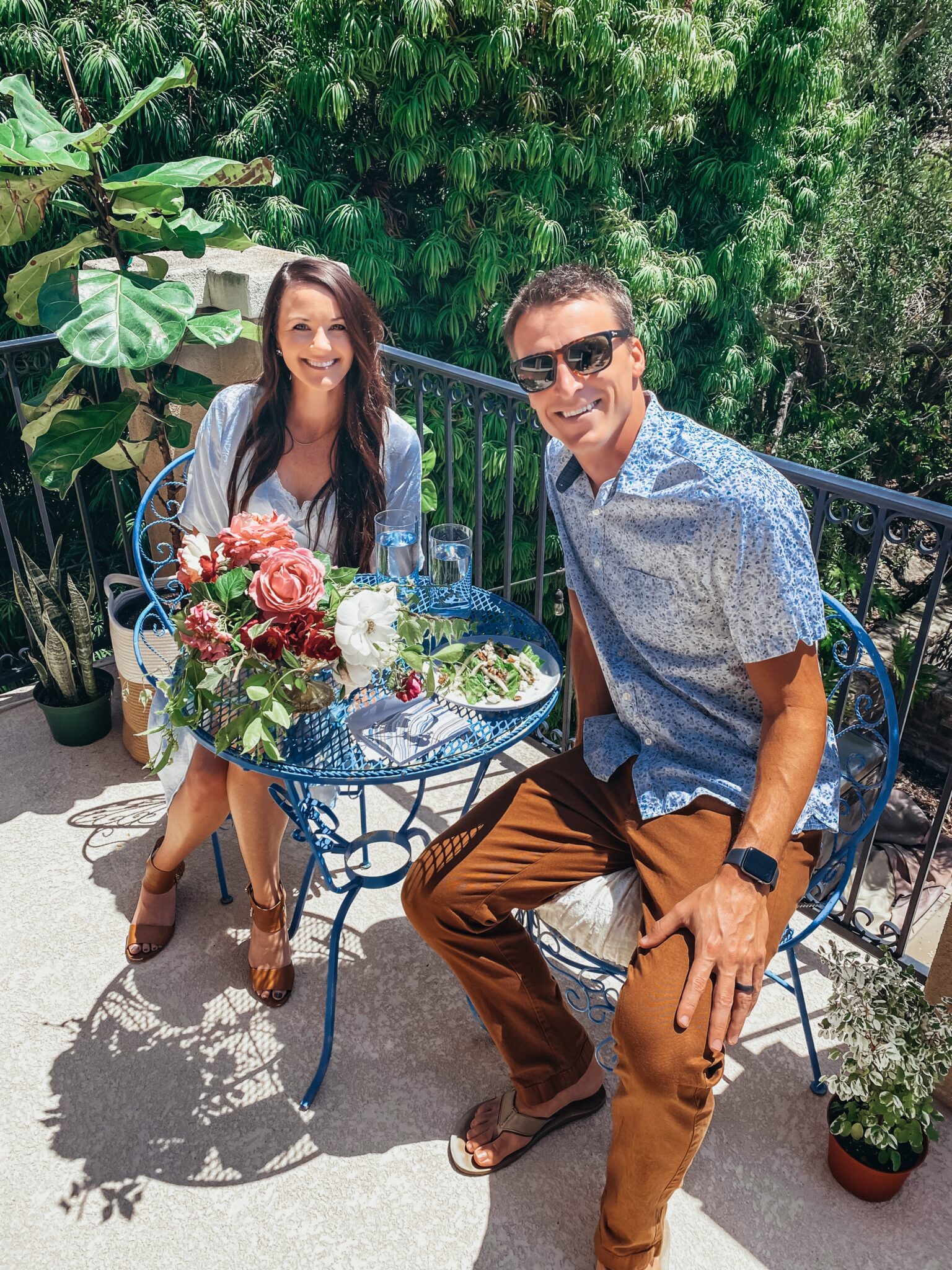 Hoping to make your anniversary extra special this year?
Get more anniversary ideas here or make your loved one feel truly seen this anniversary with a wedding anniversary idea completely customized to your relationship. Get started here!