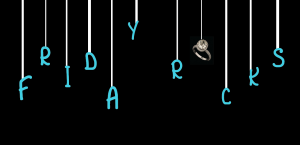 Check out these beautiful engagement rings from the Varna Collection. "Our main focus has always been to perfectly design and flawlessly execute each piece of jewelry we create. We approach each piece we create on a personal level where it is exclusively created around a center diamond." Such gorgeous pieces with a variety to choose from!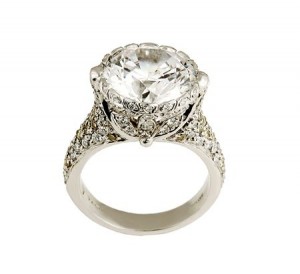 From the Hand crafted, custom made one of a kind pieces that are beatuful as they are significant collection.
Platinum, hand engraved setting with .74ctw in pave set diamonds and .37ctw in fancy yellow pave set diamonds.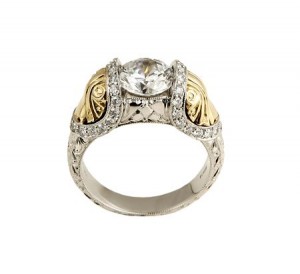 The vision behind the Eternal Collection was the Renaissance Era. Featuring hand engraved designs, made in platinum and 18k gold with delicate filigree.  The pieces in this collection will be will be treasured for generations to come.
Platinum hand engraved engagement ring with 18k yellow gold wings and 18k yellow gold filigree with .40 ctw in diamonds.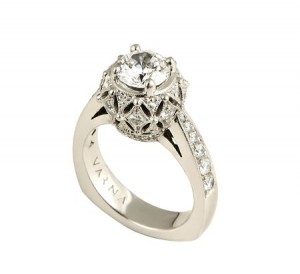 For the sophisticated individuals who appreciate complex designs, we have our Tiara Collection. Made entirely by hand, these are the most intricate pieces in our entire collection.  Whether it be in Platinum or 18k gold, you can't help but feel like a Queen when you slip a Tiara ring on your finger.
Platinum hand engraved engagment ring, accented with platinum filigree and .84ctw in diamonds.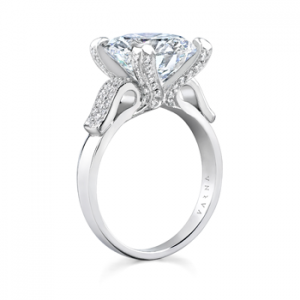 "Reale" (Italian for Royal) was our inspiration behind this amazing collection.  These high polish settings with micro pave set diamonds exemplify the elegance of simplicity while embracing the enchantment of something that will be as beautiful tomorrow as it was today.
The Elegant Lady. This ring looks like it came straight from the heavens, with diamond engrusted prongs and sides totaling .25ctw.


Want to create her dream marriage proposal? We have the perfect way. Contact The Yes Girls to get started on your personalized marriage proposal, wedding plan, vow renewal, anniversary or date night today! We're so excited to work with you!