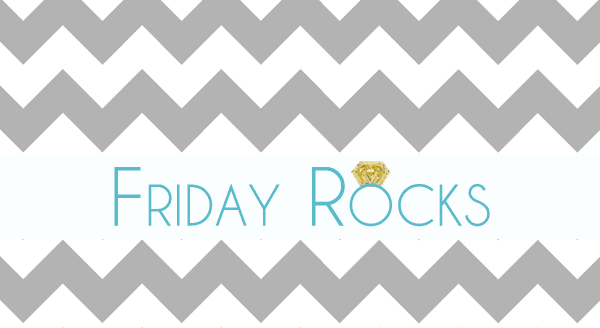 I am LOVING these engagement rings from Anna Sheffield!! I couldn't decided which ones to post because they are all incredibly beautiful!!! The creative detailing is out of this world! So simple, yet so extravagant, mixed with a combination of modern and vintage design… and that's what draws me to this collection!
"Anna Sheffield Jewelry offers a timeless alternative to the traditional world of Ceremonial and Fine jewelry with an extensive collection of finely crafted baubles. Our elegant array of rings includes signature styles of mixed precious metals, inverted-set diamonds and solid gold gemstones. The Anna Sheffield collections are crafted from the most exquisite materials and with the utmost attention to detail.  Anna Sheffield has access to the highest quality conflict-free diamonds, as well as precious, rare, and antique gemstones to ensure that all of our jewelry is not only exceptional, but truly one of a kind."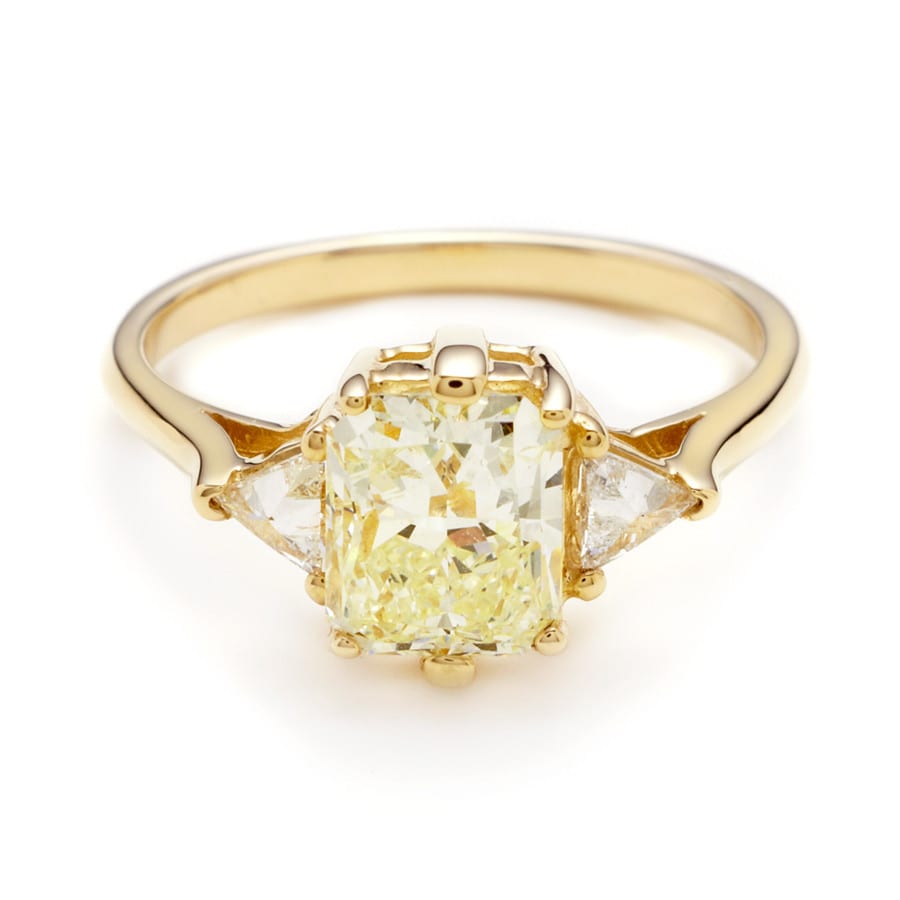 Bea Three Stone Yellow Diamond. This Bea ring in yellow features a stunning pale yellow radiant cut diamond. The center stone is set in our AS ceremonial signature setting which is a mix of flat and doubled prongs. Inverted set trillion cut diamonds of each side lead the eye from the perfectly proportioned center to a subtly tapering knife edge band.
Marquise Bea Ring Black Diamond. The Marquise Bea three stone ring features a stunning Antique Marquis Cut white diamond which is set in an A.S. ceremonial signature basket- 10 prongs of mixed flat and delicate round. Inverted set black diamond trillions on each side lead the eye from the perfectly proportioned center to the subtly knife edge band.
Thea Ring Rise Cut White Diamond. The aptly named Theda Ring is a truly splendorous piece evocative of it's namesake, a star of the Silent Film Era. The layout of the five diamonds in this design call to mind the glorious cinemas in which her silent films were screened, and an elongated rose cut center is reminiscent of the the marquees that announced them. The mystical actress Theda Bara was famous for her exoticism and the profoundly amazing -albeit for the times risqué – costumes which added to her undisputed title as cinema's original Vamp.
Luna Ring Champagne Diamond. Luna, the second of our rings with a divine namesake, is made in rose gold with a stunning, champagne diamond held aloft by an architectural setting that calls to mind a palace or place of worship. The ring holds .33 carats of White Diamond mirco-pavé encircling the Rose-cut center including two larger round stones at each side and a fluted, split ring shank.


Want to create her dream marriage proposal? We have the perfect way. Contact The Yes Girls to get started on your personalized marriage proposal, wedding plan, vow renewal, anniversary or date night today! We're so excited to work with you!