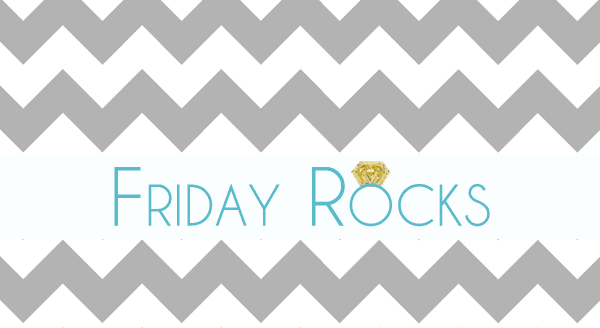 I'm more than happy that it's Friday, and I'm even more happy to share these sparkly, BEAUTIFUL engagement rings from Ashoka Diamond by William Goldberg. Not only do I LOVE these rings, but I love the story and history behind the Ashoka Diamond.
Words on Ashoka: "He was a fierce and feared warrior who became a spiritual and enlightened ruler. His enormous empire stretched across India. Revered by his subjects, Ashoka was known as the Emperor of Emperors."
Words from the designer: "William Goldberg was more than merely dazzled by the Ashoka mystique. He was inspired by it. He studied its every facet. The elegant, elongated shape and precisely rounded corners. The way it captured the light, then transformed and released it with incredible energy. Ultimately, it served as inspiration for a cut so unique, so distinctive and original, it was granted its very own patent."
"It takes a special stone to create an ASHOKA® diamond. Fewer than one in five measure up to the exacting standards. The rough must be larger and longer than most. The cut has to be precise and true to the qualities of the stone. The polish must meet unparalleled standards of excellence. Every ASHOKA® diamond is cut by the master cutters at William Goldberg, guaranteeing its quality, brilliance and rarity. It can take six months for an ASHOKA®diamond to emerge from the rough."
Take a look at this gorgeous diamond…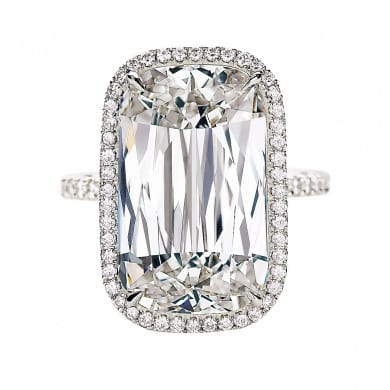 Jamie Ring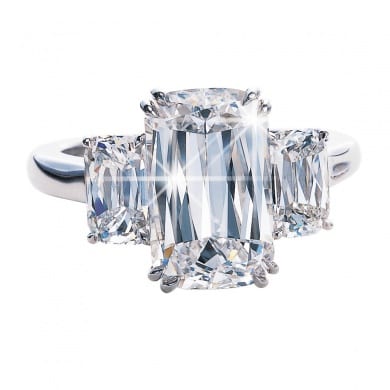 Trilogy Ring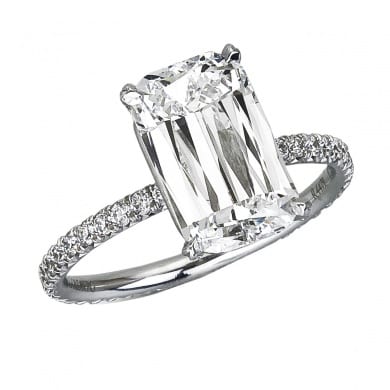 Reese Ring
Three Row Sideways Trellis Ring


Want to create her dream marriage proposal? We have the perfect way. Contact The Yes Girls to get started on your personalized marriage proposal, wedding plan, vow renewal, anniversary or date night today! We're so excited to work with you!