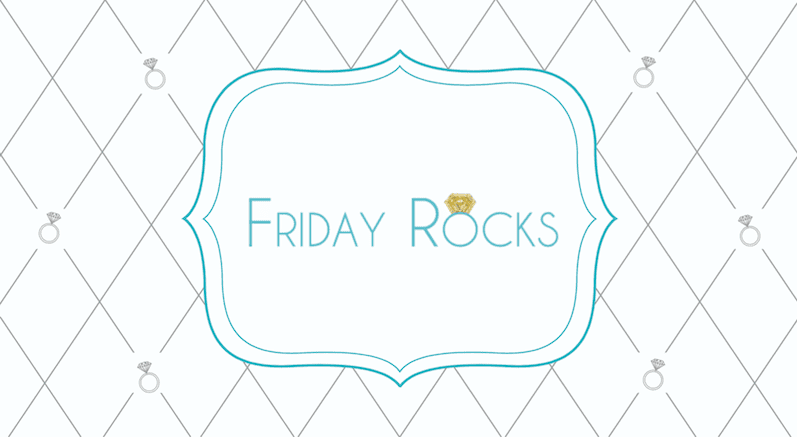 Check out some of my favorite moissanite engagement rings from Charles & Colvard! The collection is full of beautiful pieces, all of which are uniquely crafted! I love the intricate detailing… SO romantic!!
"We've been creating moissanite for over 20 years. Not just making, but tirelessly refining and improving. Generating better products and developing better techniques for cutting and polishing. In short, doing everything we can to enhance the stunning brilliance of this amazing stone."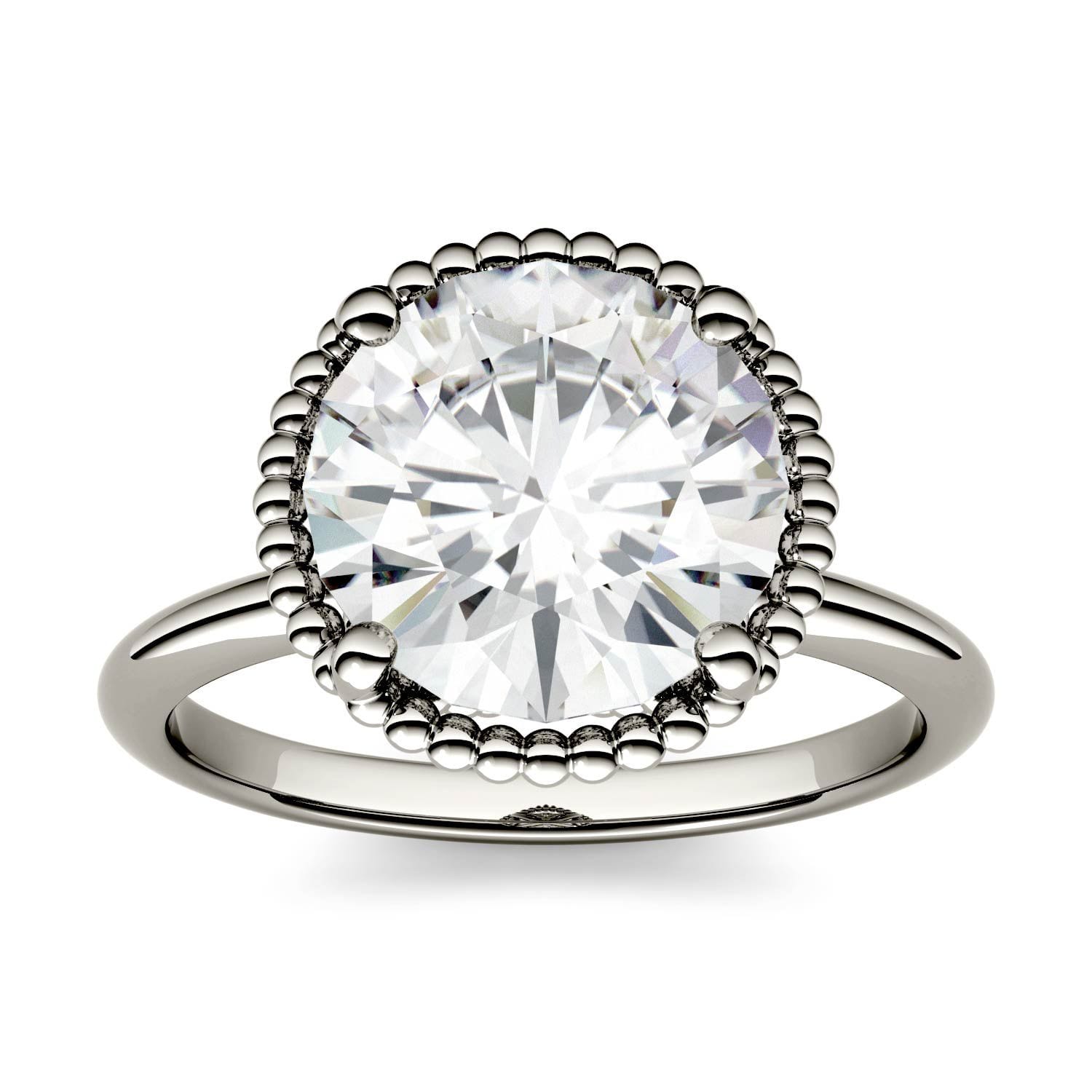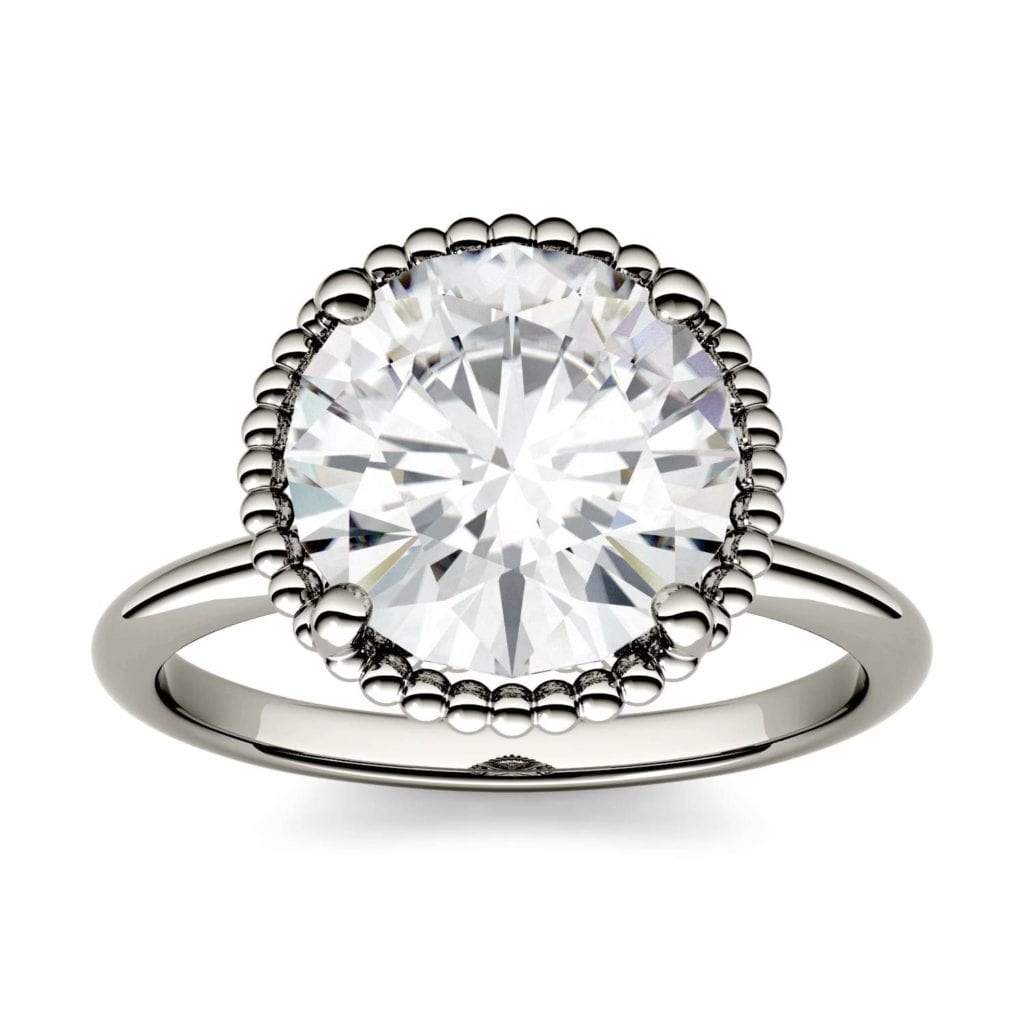 Forever One 3.60CTW Round Colorless Moissanite Beaded Solitaire Engagement Ring in 14K White Gold
A little bit regal. A lot romantic. This Forever One round brilliant moissanite solitaire engagement ring is wrapped in swirling 14K gold. We're kind of, a little bit in love with this one. Available in white gold with a total weight of 3.60ctw in DEF size 7. On hand image shown here is 10mm in diameter, 3.60 total carats.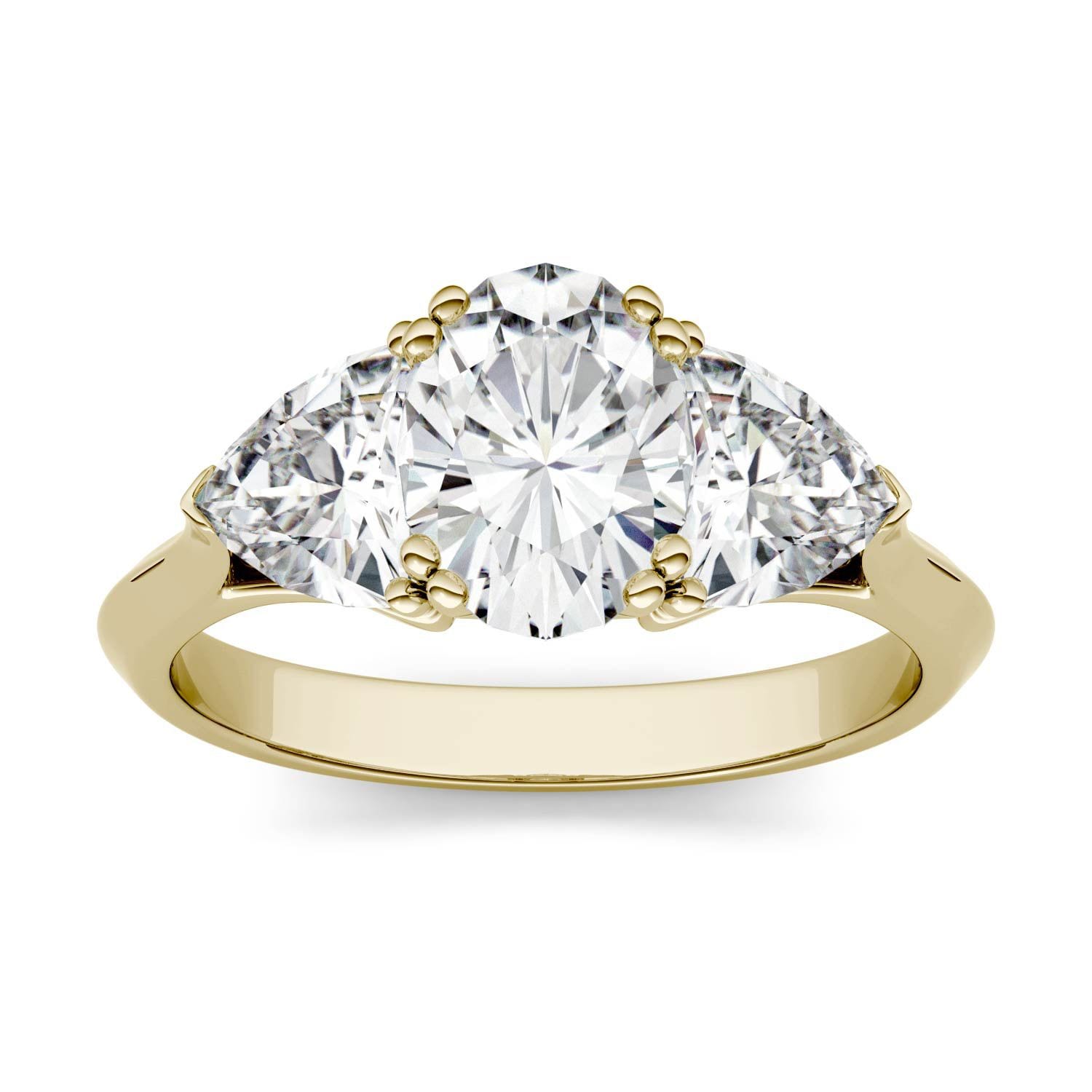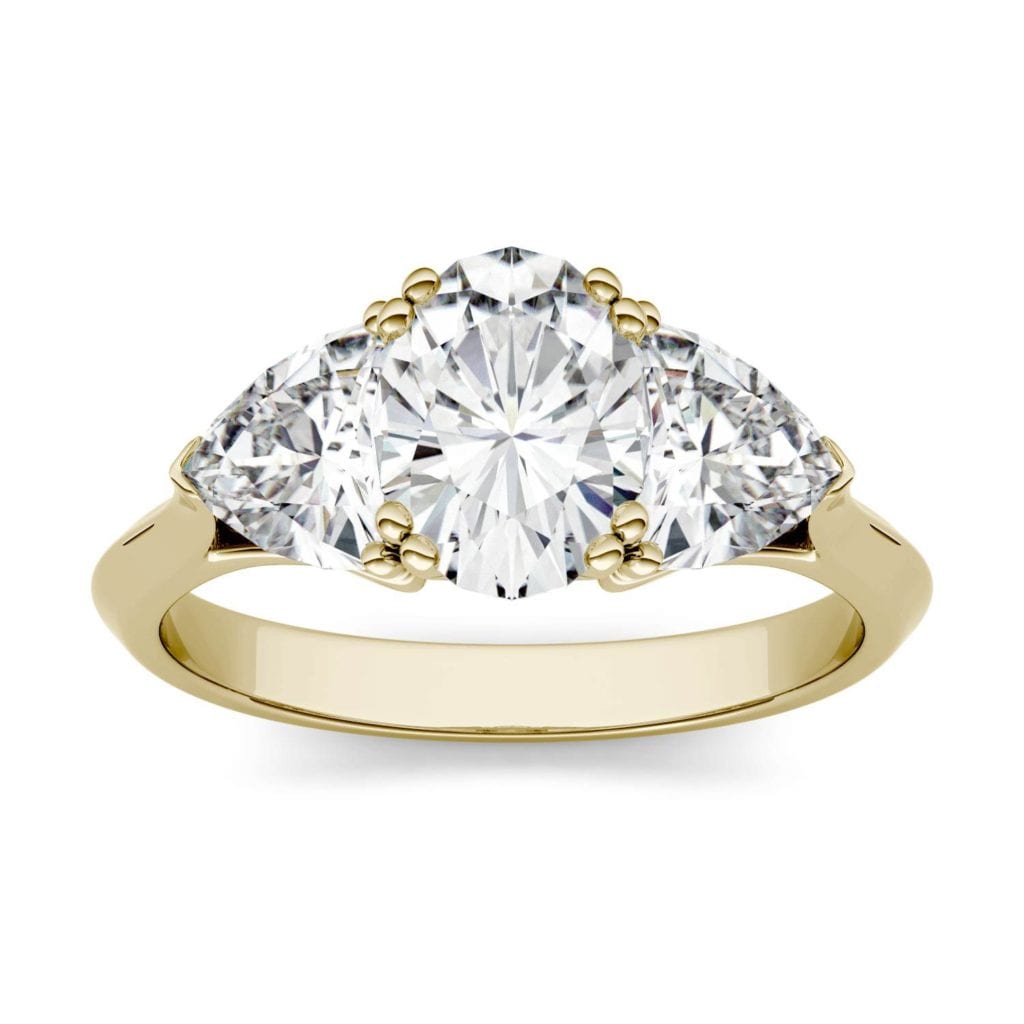 Forever One 2.90CTW Oval & Trillion Colorless Moissanite Three Stone Engagement Ring in 14K Yellow Gold
Soft, rounded edges let light flow through at every angle on this three-stone ring. A brilliant Forever One Oval cut center sits at ease in eight prongs, while two Trillions flank each side. Something different, a knife edge band solidifies this look as an all-star ring. Available in yellow gold with a total weight of 2.90ctw.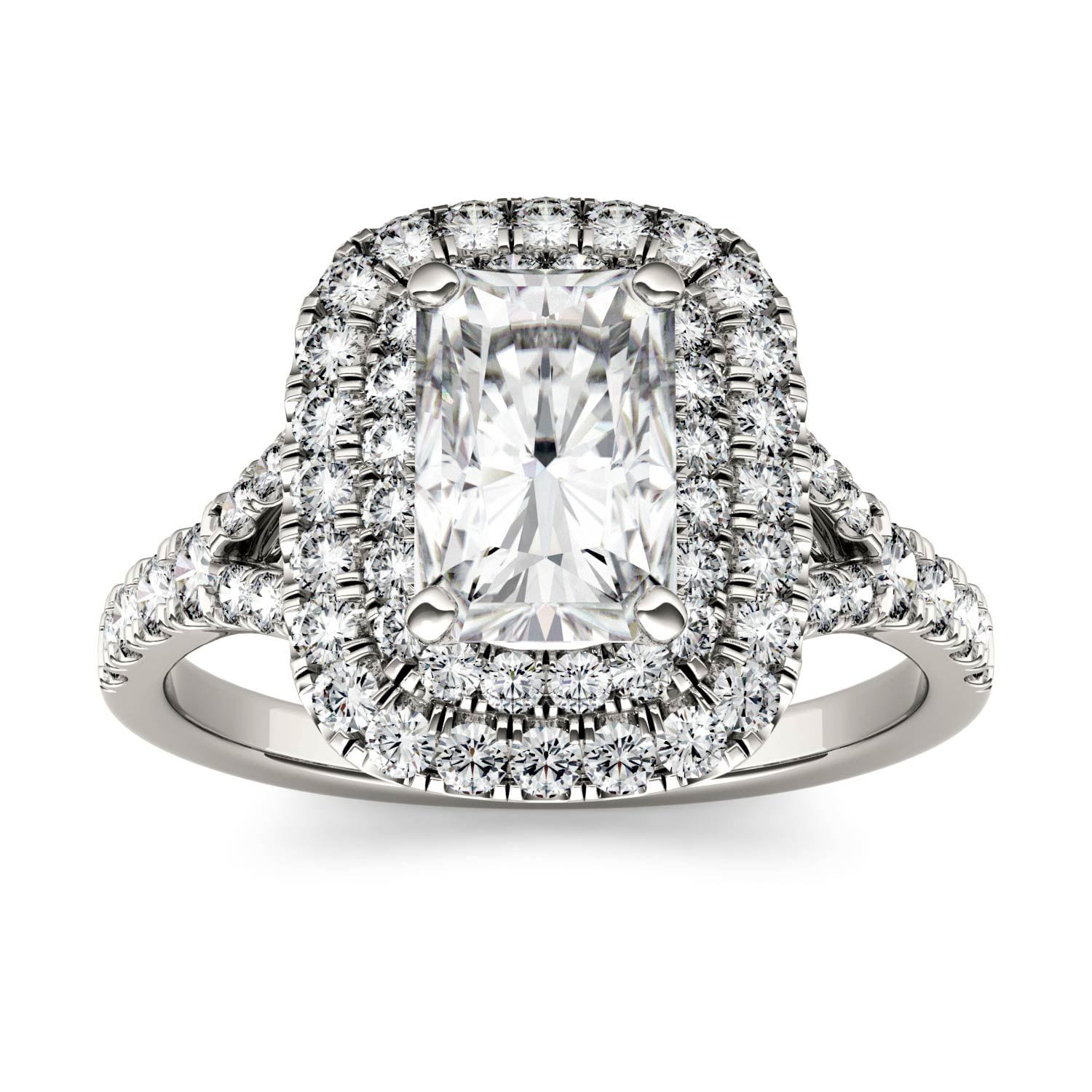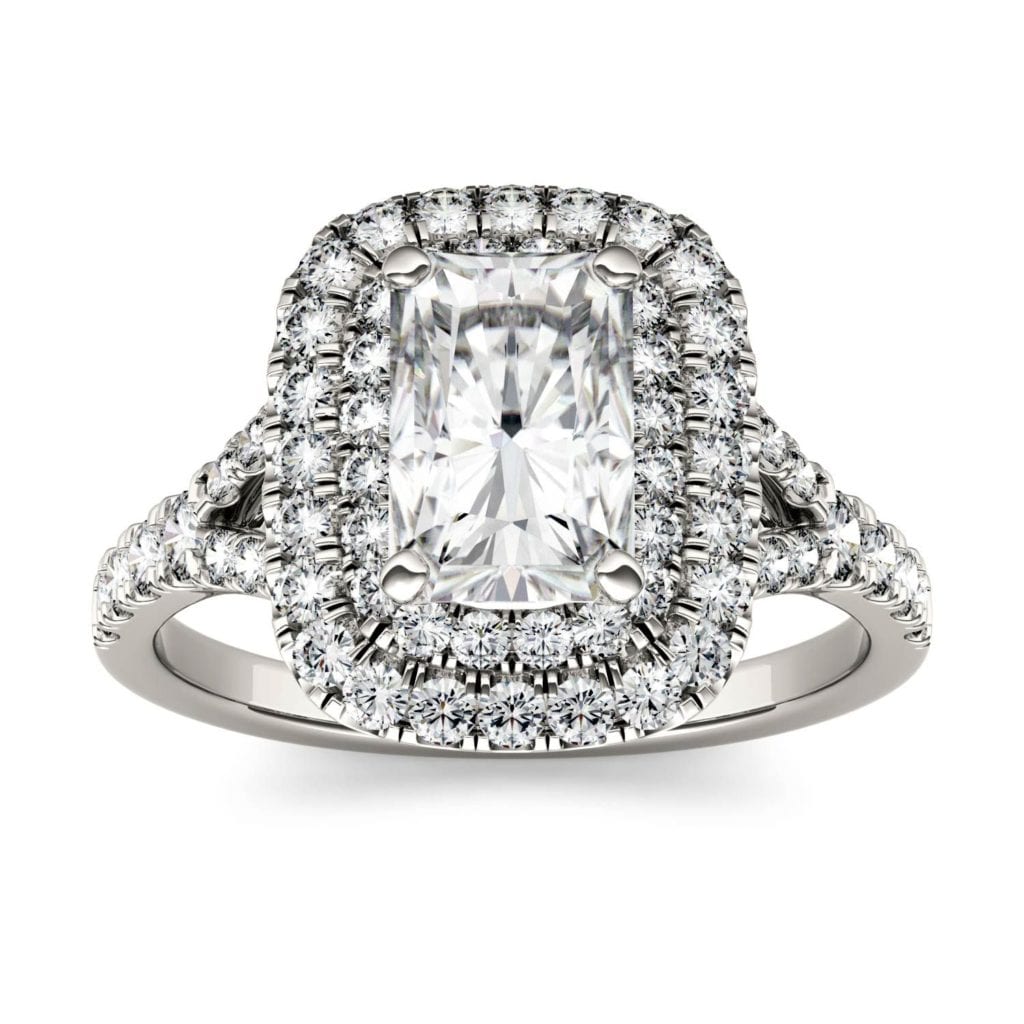 Forever One 1.70CTW Radiant Colorless Moissanite Double Halo with Side Accents Engagement Ring in 14K White Gold
Prepare to be swept off your feet. This Forever One moissanite double halo engagement ring has a double frame of stones that wrap a radiant cut stone. Moissanite accents line the 14K gold band. This one has all the right touches, you add the color. Available in white gold with a total weight of 1.70ctw.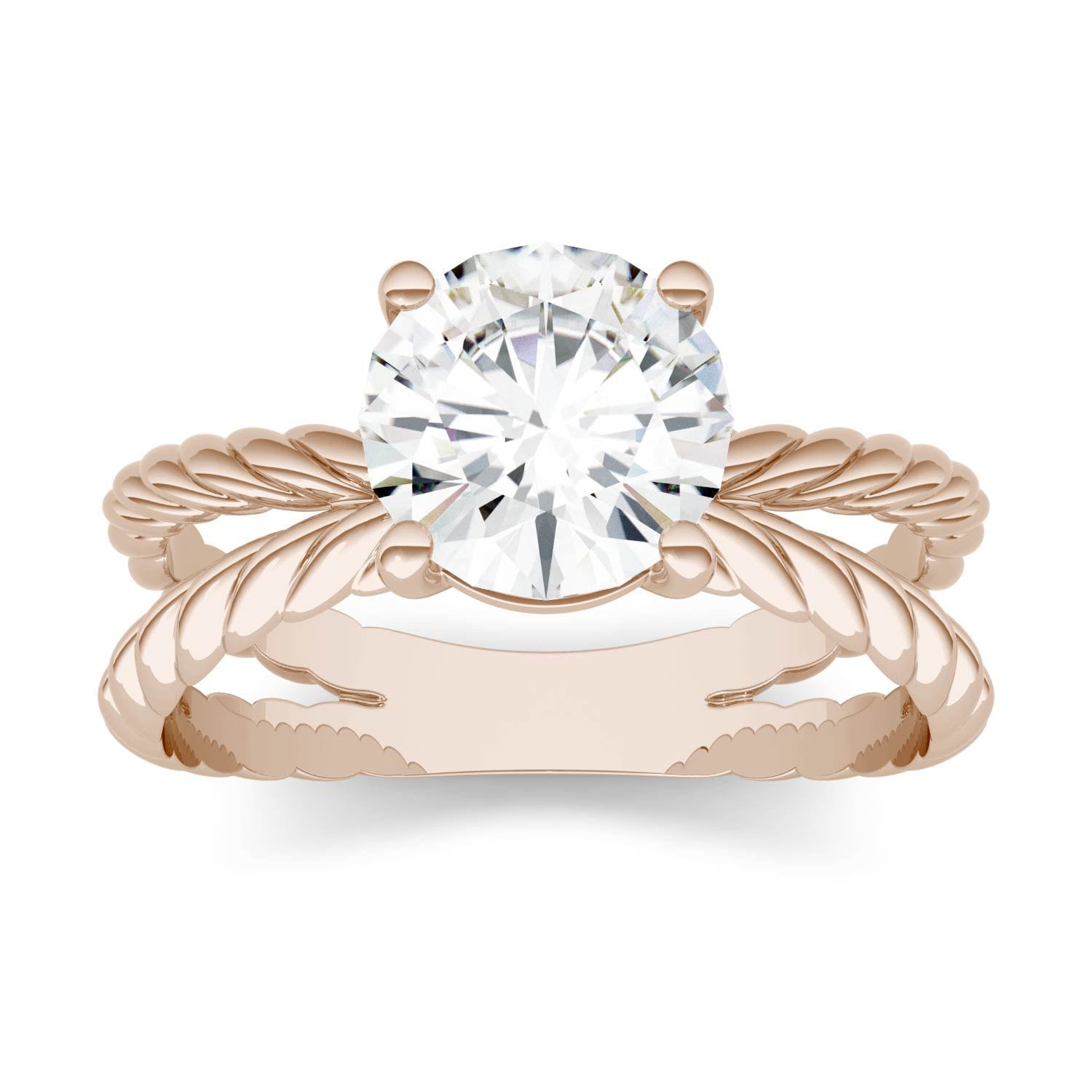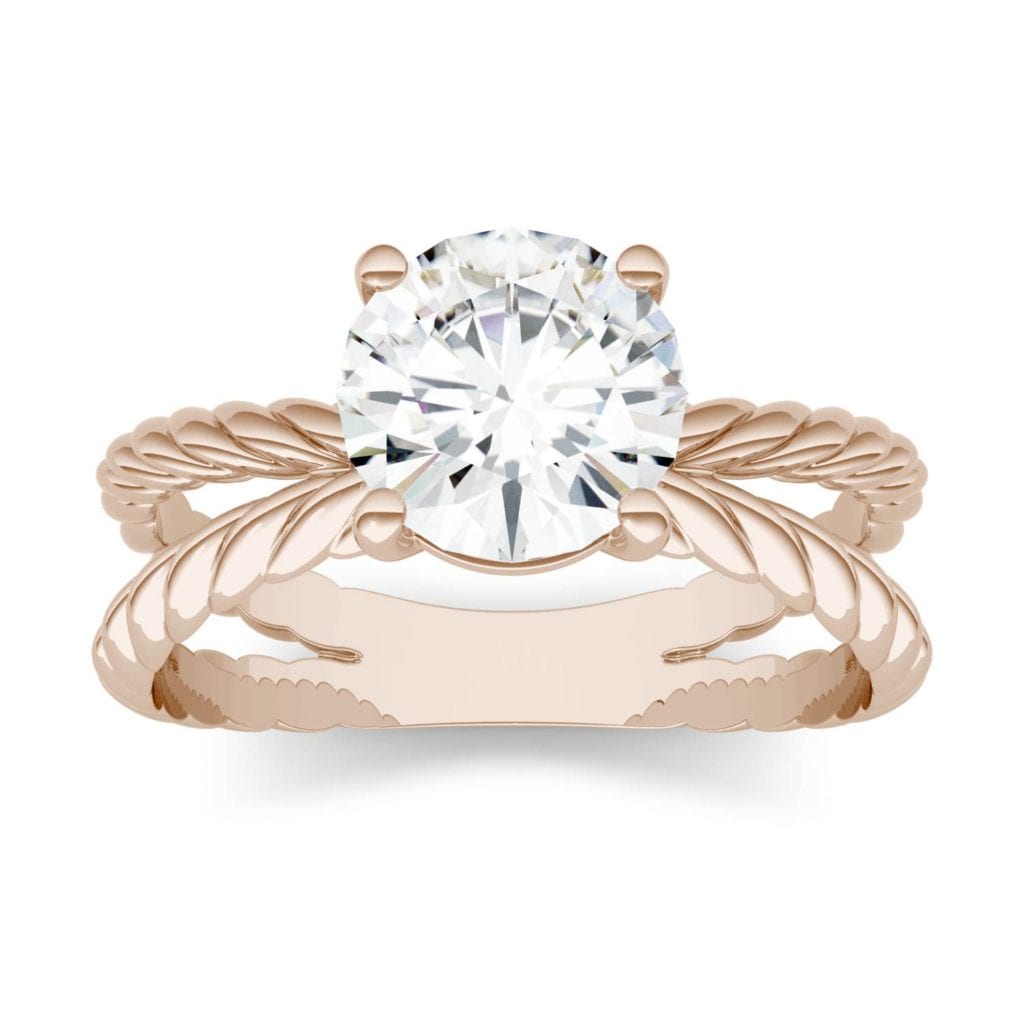 Forever One 1.50CTW Round Colorless Moissanite Split Shank Twist Solitaire Ring in 14K Rose Gold
This fashionable Forever One ring by Charles & Colvard features a dazzling Forever One round moissanite. Held by four prongs and sitting on top of two intricately twisted crisscrossing bands, this ring is perfect for everyday or a special occasion. Available in rose gold with a total weight of 1.50ctw.