I literally can't pick my jaw up from the ground right now; I am in complete awe of this collection from Dana Walden Bridal! I'm obviously all about engagement rings, but these have quickly become my favorites! The creativity behind each piece is so delicate yet powerful all at the same time! I love the detailing and the gorgeous center stones… just breath-taking! There are so many unique designs to choose from- LOVE!!!
"For more than a decade, Dana Walden Chin has designed engagement rings for people who embrace art and visual culture, but who also find importance in knowing their ring's designer. At Dana Walden Bridal, we pride ourselves on designing pieces that go beyond adornment; our engagement rings are elevated to art, through the merging of client and artisan."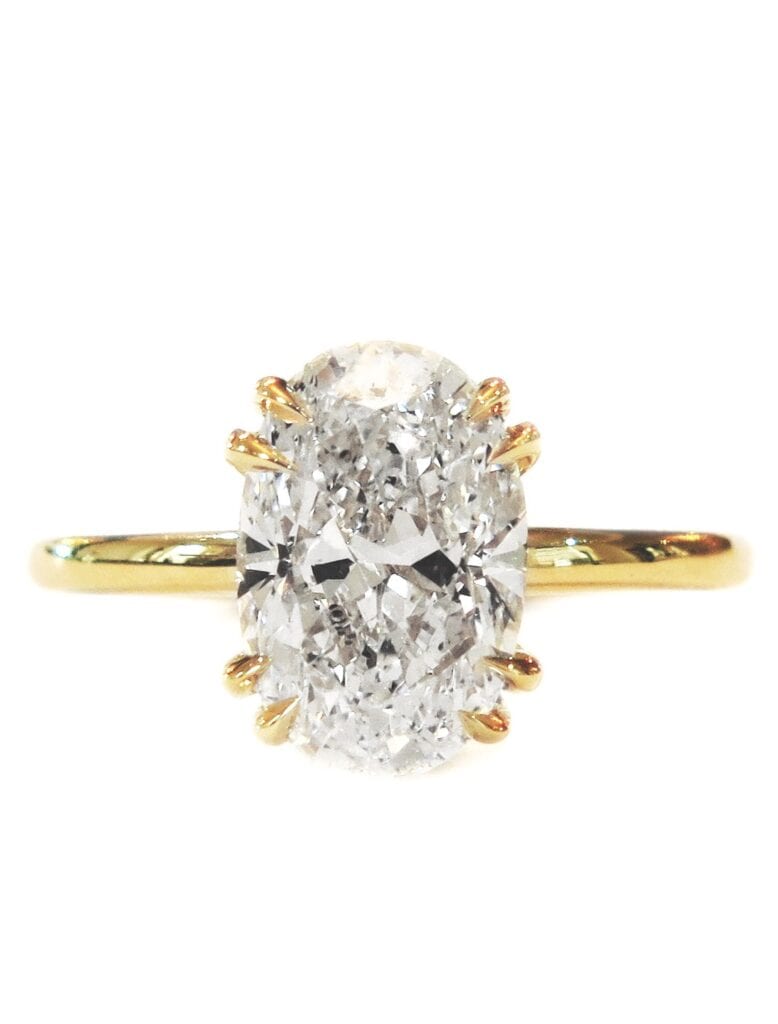 Jessa is an elegant oval diamond engagement ring with distinctive touches. Her artfully sculpted double-claws were designed to beautifully emphasize her sparkling center diamond, while her body was designed to be as thin and delicate as possible. You can rest assured that your wedding band will sit flush with this timeless diamond solitaire allowing you to wear a single band or sparkly stacks.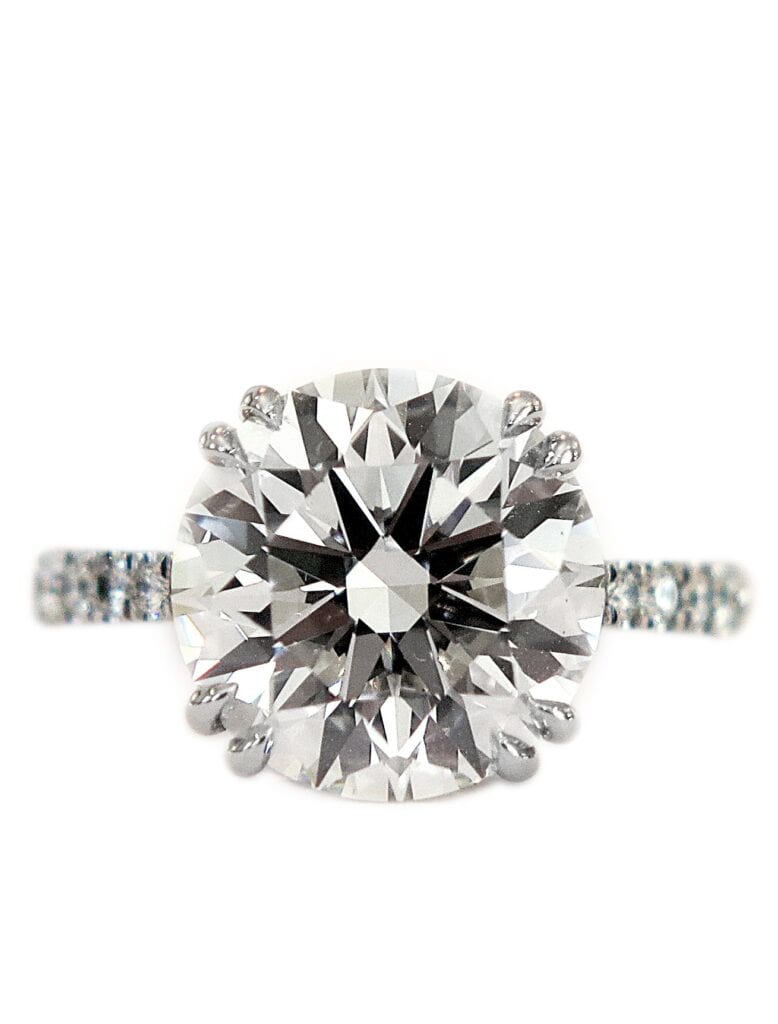 Annabel is an extraordinary custom engagement ring. Her silhouette is just as a solitaire should be—with a thin tapered diamond band, claw prongs and low-profile setting. Dana and Rad added a sprinkle of delicate micro-pavé beneath her 5 carat round brilliant diamond, as well as along the shank to create glimmer of light that extends throughout her frame. You can rest assured that your wedding band will sit flush with this timeless engagement ring, allowing you to wear a single band or dainty diamond stacks.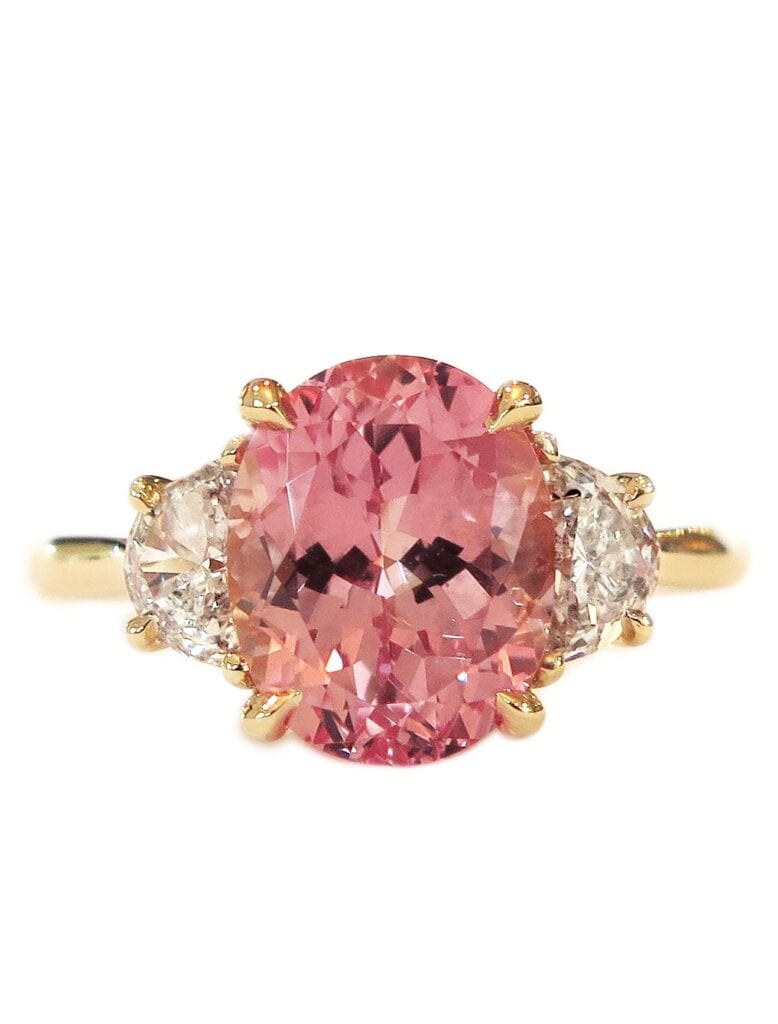 Our magnificent Minal was conceived with two of our favorite DW rings in mind –Fanetta & Alexandra. We sourced an extraordinary 3.76 carat lab-created padparadscha sapphire (featuring vivid shades of peach, rose, and apricot) and flanked her with 2 sparkling lunette diamonds in 14k yellow gold. This auction house worthy silhouette starts at over 30k when created around a similar natural padparadscha sapphire – and you'll never be able to tell the difference with the naked eye.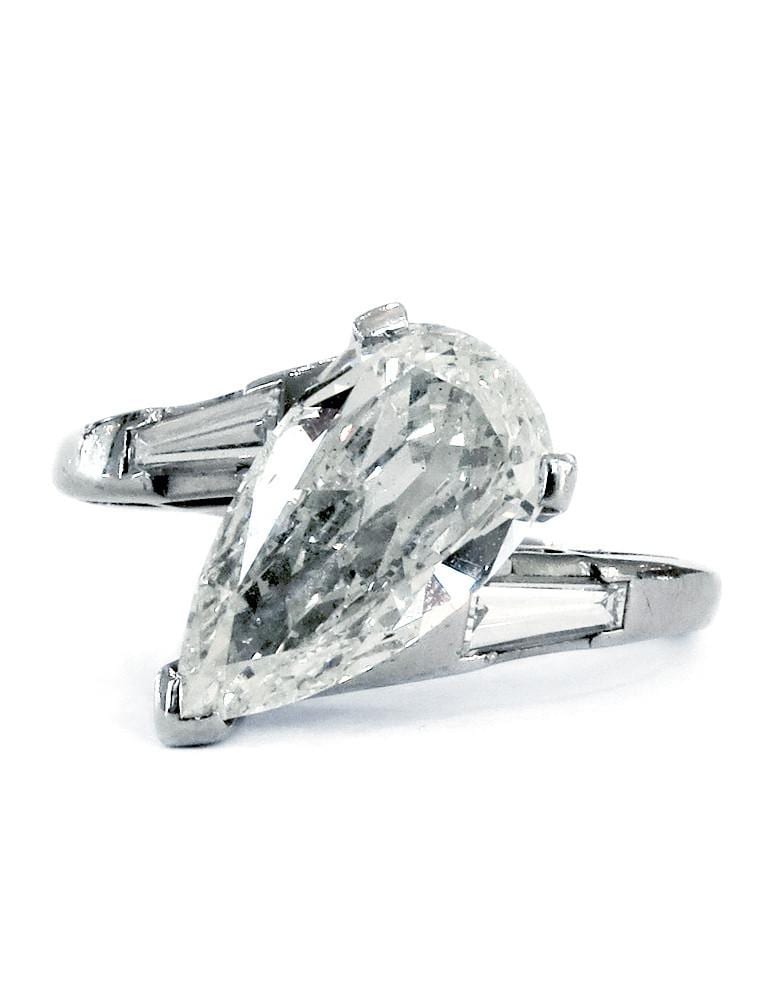 According to Hindu philosophy, the word 'Ananda' means bliss & joy from every angle. We couldn't think of a more fitting name for this sculptural beauty, with her meticulously tailored proportions and hand-sculpted bypass setting. The star of Ananda is her gorgeous pear shaped diamond, set on an angle, in east-west formation. Perfectly matched tapered baguettes add a touch of sparkle and and transition. Each Ananda is custom tailored to fit the exact dimensions of her unique center diamond, and no two pieces will ever be exactly alike.