Ready to "fall" in love this Fall?! I am so excited for the holiday proposals to start flooding in but I will definitely not forget to share the end of Summer proposals once we get in all the photos and videos! Today I have a sneak peek of a marriage proposal done in all lights! I feel like it's the perfect blend of incorporating Summer nights yet the upcoming rainy season; playing off a first kiss in the rain, this marriage proposal was created in a sea of "rainy" twinkle lights! Amazing? Yes! I included a whole inspiration board off this glowing marriage proposal. More to come on that proposal story and video, but just one photo for now goes to show just how incredibly romantic and magical twinkle lights can be.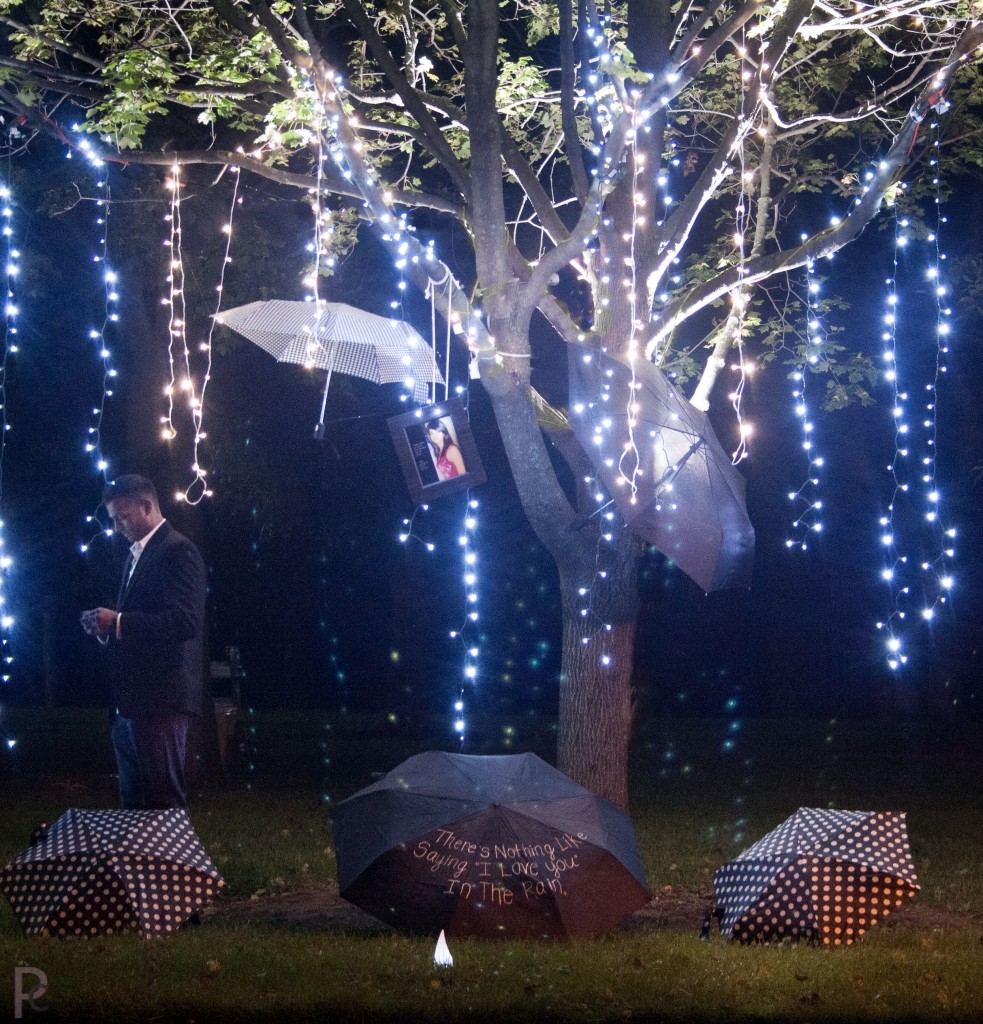 "Rainy" Twinkle Lights From Tree, Chicago Marriage Proposal (Lighting by Concept Effects)
Inspiration for a Fall season full "glowing" romantic proposals and weddings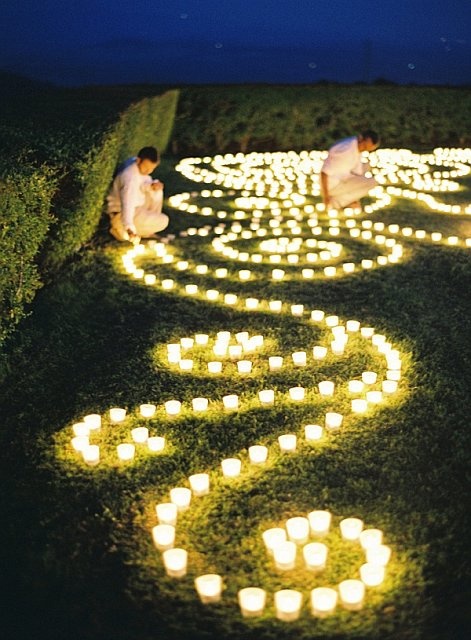 LOVE vintage sign and hanging ornament lights!What's not to love?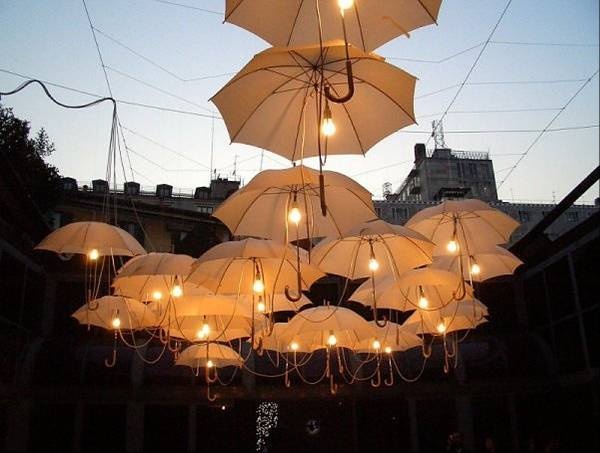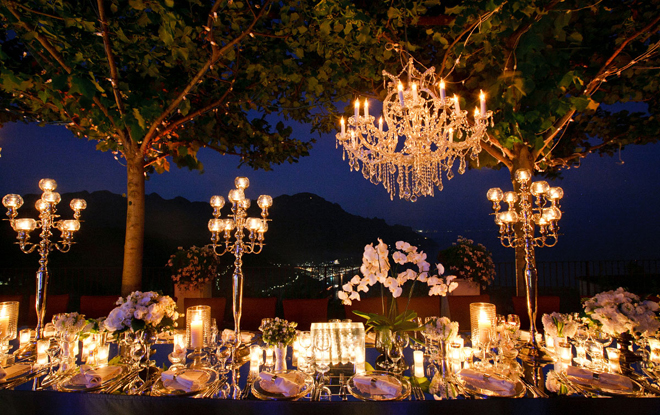 Photos Courtesy of Pinterest: chandelier table display, LOVE in lights, Ornament lights, Umbrella light chandeliers