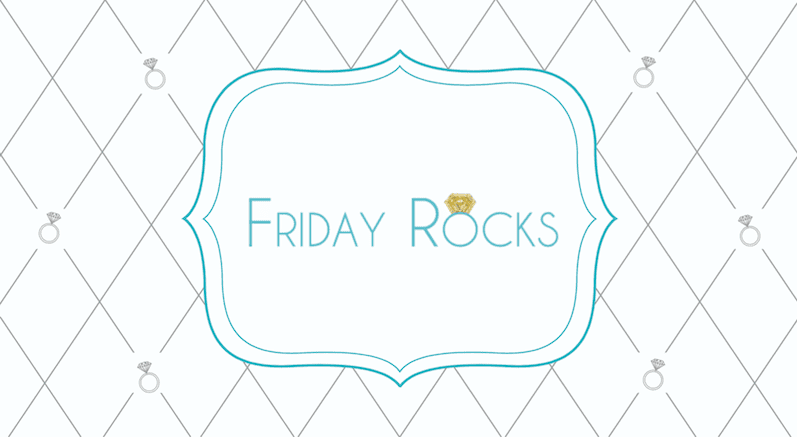 Happy New Year! What better way to RING in the new year, than with some amazingly beautiful engagement rings! I found some stand out jewelry from Clean Origin! Not only can you find stunning pieces, but have the complete confidence in high quality craftsmanship and ethically-sourced diamonds! This collection is full of elegance and romance… LOVE!
"We believe in bringing our customers exceptional quality jewelry and stunning diamonds….but, we also believe in being on the right side of history. That's why we've chosen to only use ethically-sourced and environmentally-friendly, lab-grown diamonds. Science has given us the tools to eliminate the negative effects of mining, it's time we take advantage of these resources to start helping our earth. Being able to offer cultured diamonds provides our customers with a new, beautiful choice to bring your commitment of love to life."
This dazzling ring features a row of scalloped lab-created diamonds leading to a delicately recessed halo around the center stone. As one of their most sought-after designs, this ring is available in white, yellow or rose gold. Looking for a jaw-dropping center stone? The halo style often accentuates your center stone, creating the illusion of a larger middle diamond. With lab-grown diamonds being anywhere from 20-30% less expensive, you can make that center stone 20-30% larger for the same price! Now that will be a head turner for sure!
A classic solitaire with soft lines, this ring's high polish band gently tapers toward the center stone, creating a graceful feminine curve. Pictured in rose gold, this ring comes with three different band color options — rose, yellow or white gold. The solitaire design exudes simplicity and elegance. Dress this ring up with a gorgeous wedding band or layer on a stackable ring…the beauty of the solitaire is its ability to assimilate to other added jewelry.
Tapered shimmering lab-created diamonds rise up the shoulders of this timelessly romantic and elegant ring. As part of the Classic Collection, the Fantasy ring is the go-to for lovers of all things bling. With six accent diamonds on each side, this ring could be seen sparkling from across the room. Put a modern twist on this ring by changing up the band color to yellow (pictured) or rose gold. Or, stick with the classic look of stunning diamonds and white gold.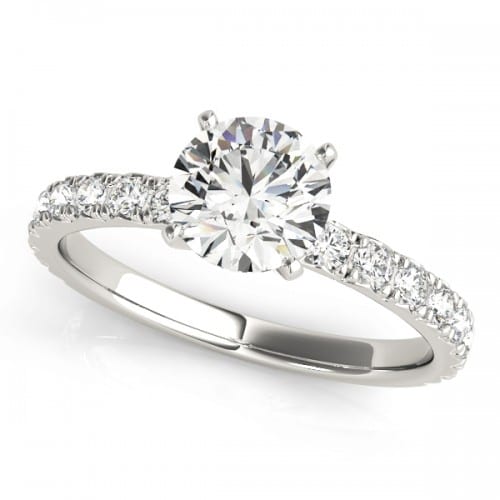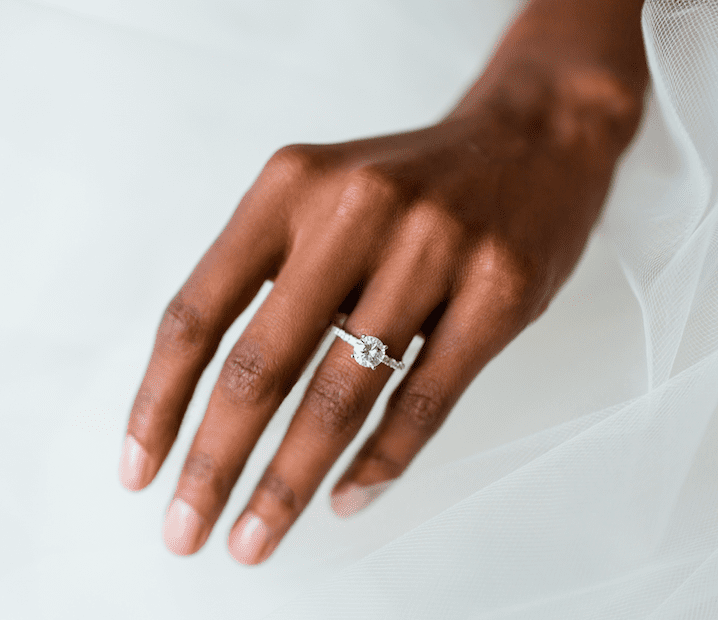 This delicate ring features a brilliant row of handset lab-created diamonds that sparkle and extends halfway around the finger. Take one look at this gorgeous ring and you'll understand why it's a bestseller! Make sure your engagement ring and wedding band match by going with the Petite Floating Gem Bridal Set. Even our sets are available in white, yellow and rose gold!