The Montage in Laguna Beach is one of the most stunning spots on the West Coast.
From its private ocean views, to the luxury spas and restaurants, the magnificent beach below, and perfect weather, no wonder it is a highly desirable vacation spot. We were ecstatic when we were able to book Sumit, and his girlfriend Monika, a private lawn for the night for a perfect proposal and a whole day of fun events.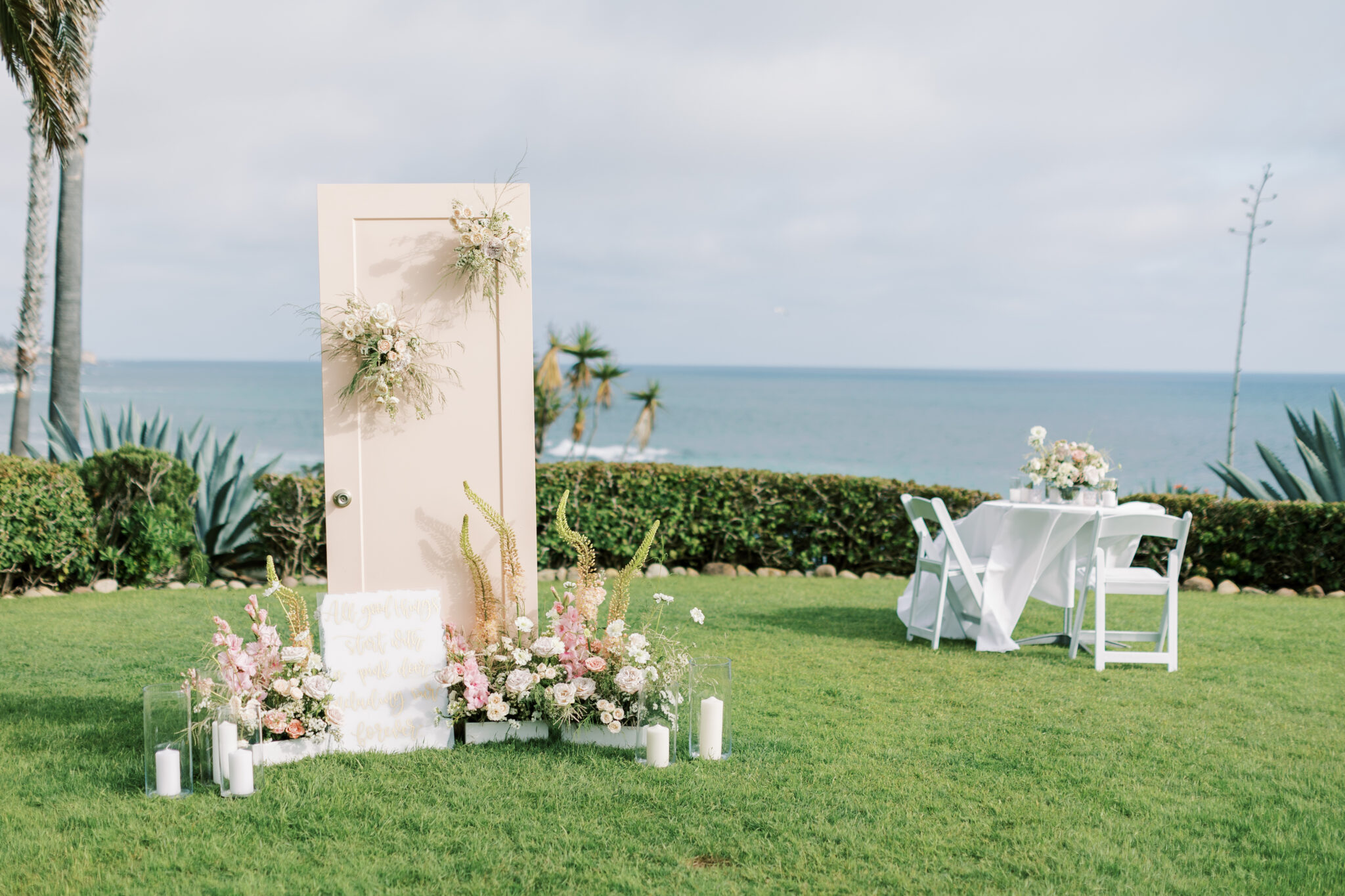 This proposal is extra sweet due to the adorable story behind Sumit and Monika's first date two and a half years ago in Washington. In Seattle there is a popular restaurant called "The Pink Door". Knowing that this was a very special spot for the couple because it is where their love story began, we knew we had to incorporate it into the proposal.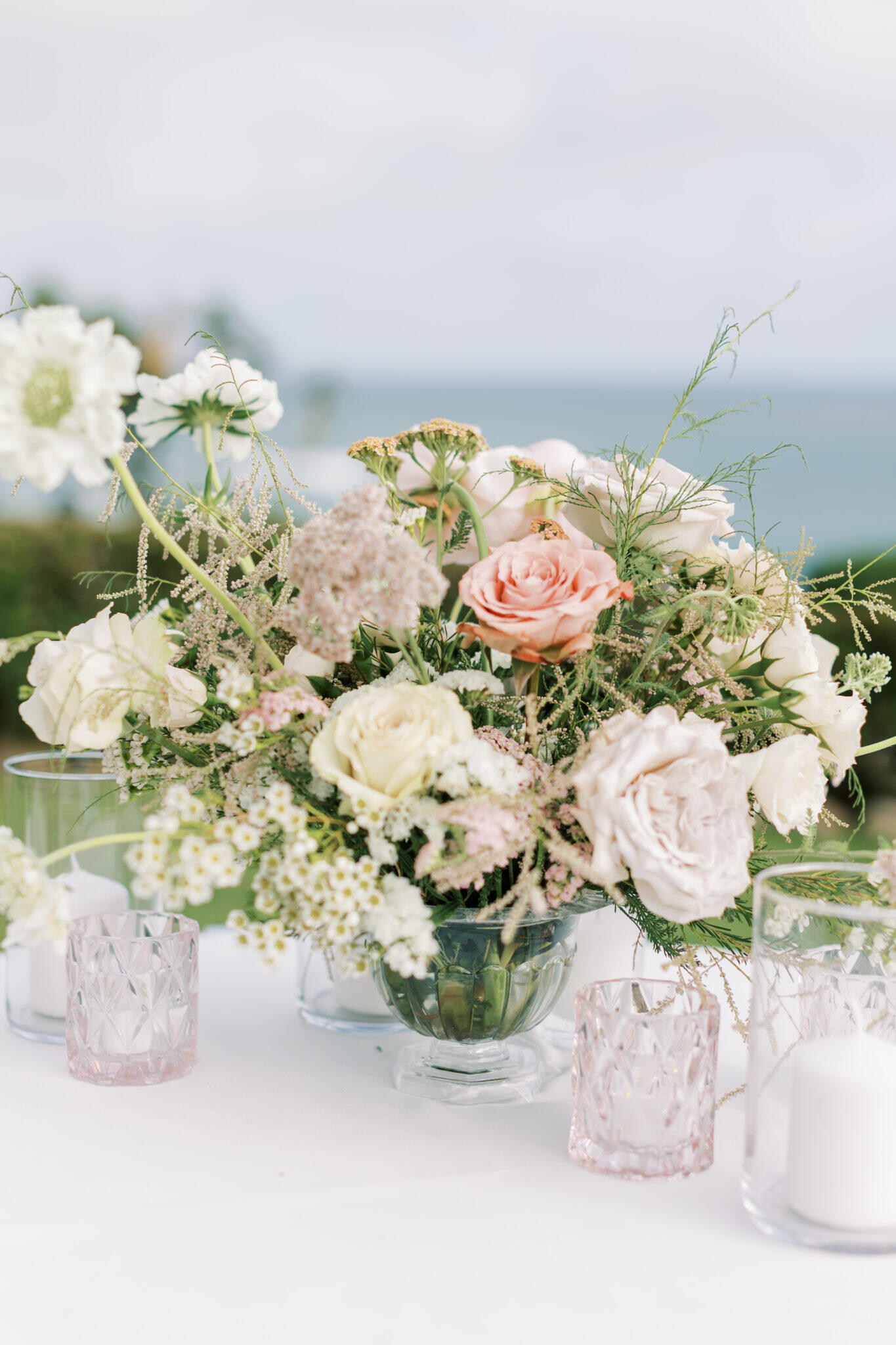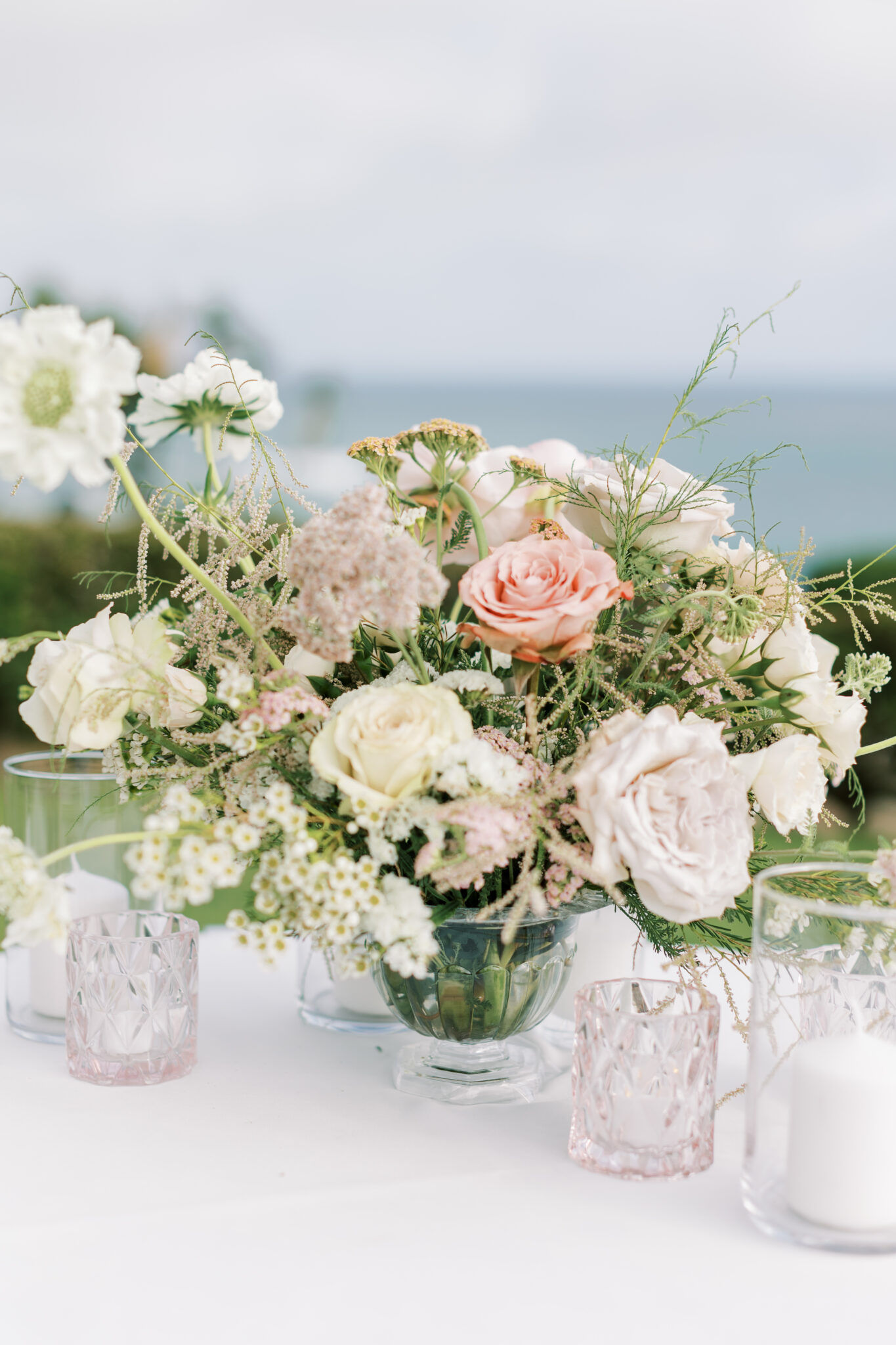 We built a gorgeous, light pink door decorated with clusters of light pink and green florals. At the bottom of the door, a custom made sign is engraved with, "All good things start with a pink door, including our forever."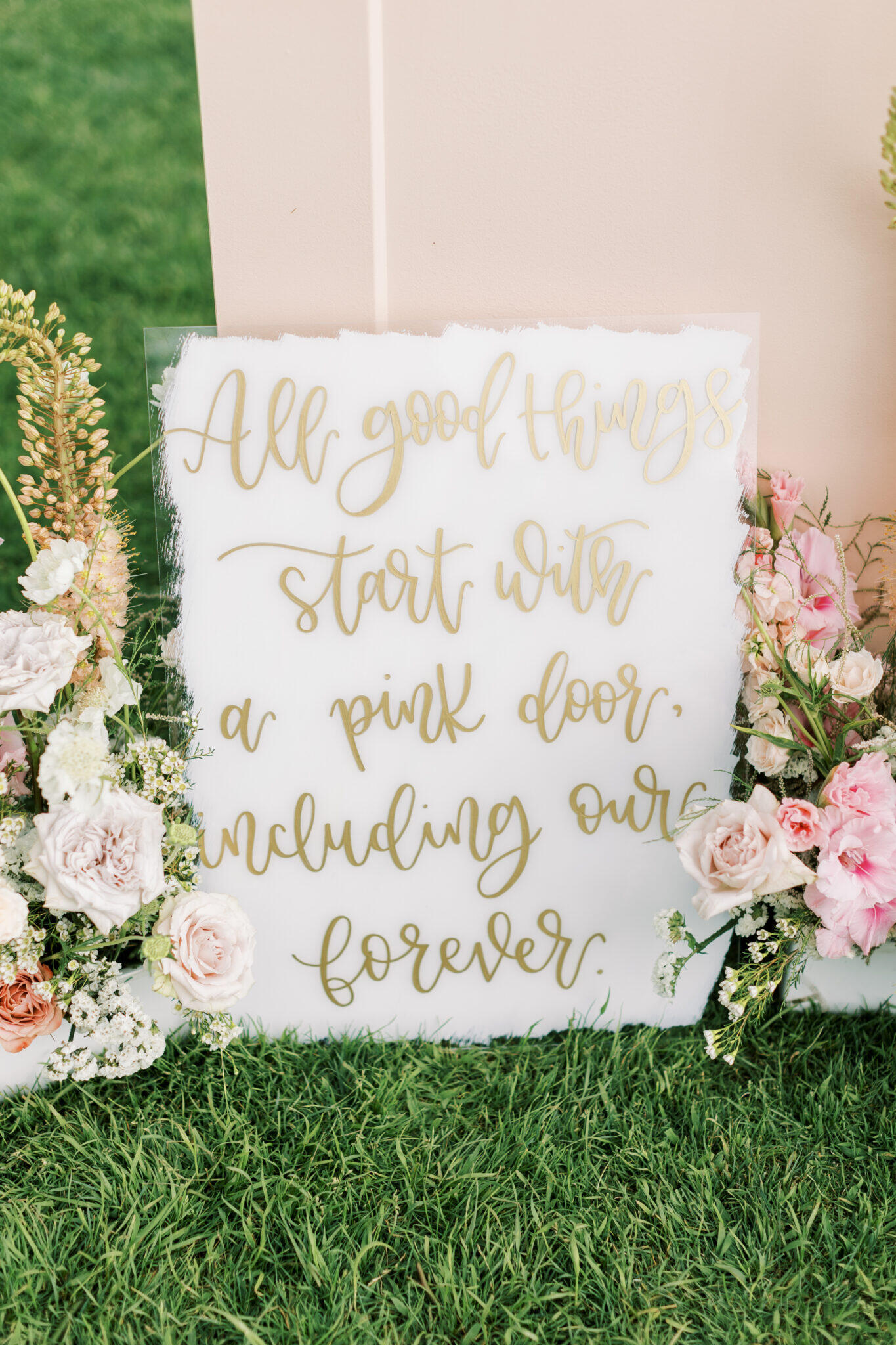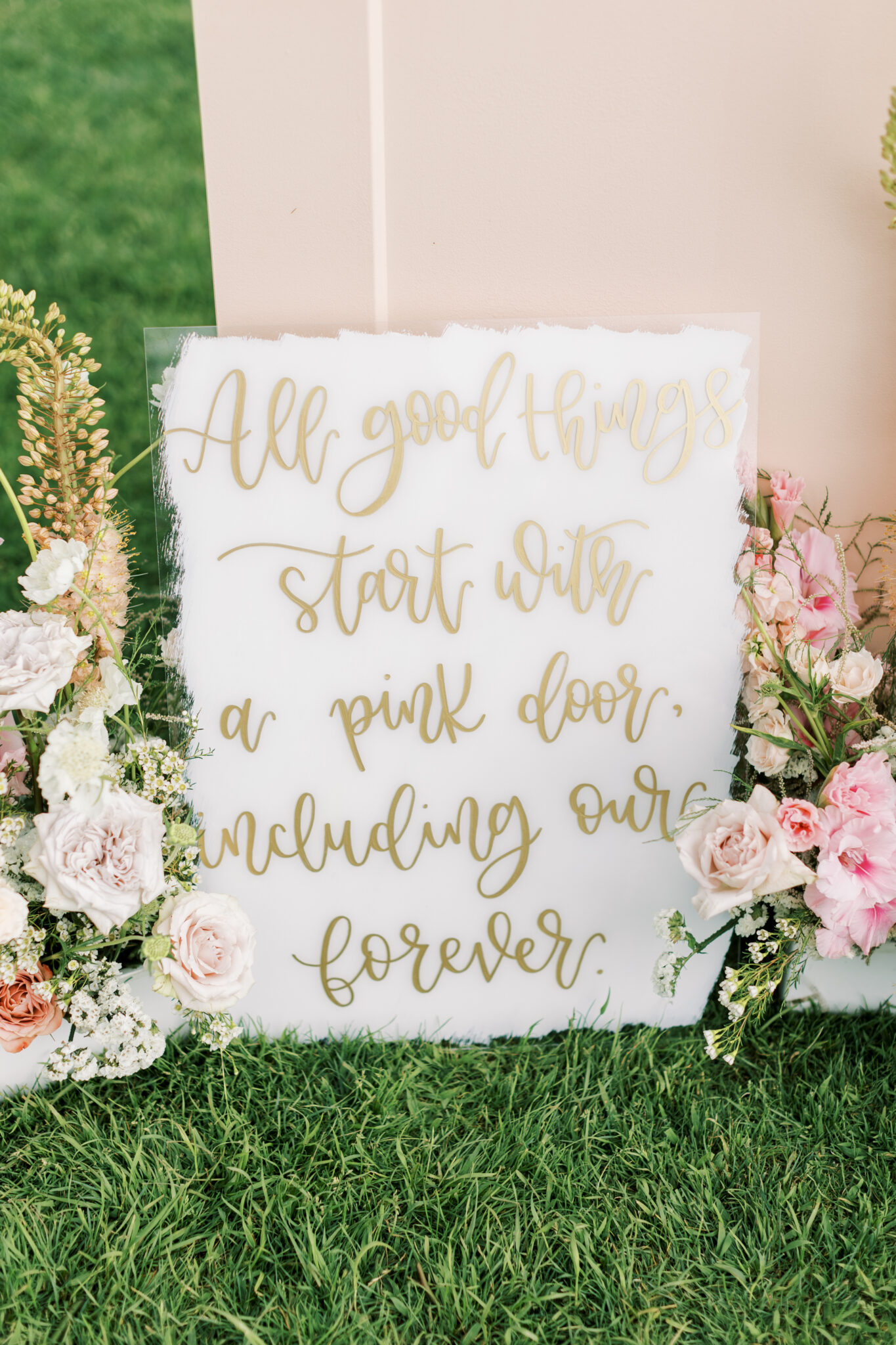 The day of the proposal included much more than just the proposal. The couple went on a private boat ride in Dana Point, enjoyed a puppy playdate with adorable puppies, and had delicious lunch all leading up to the special moment.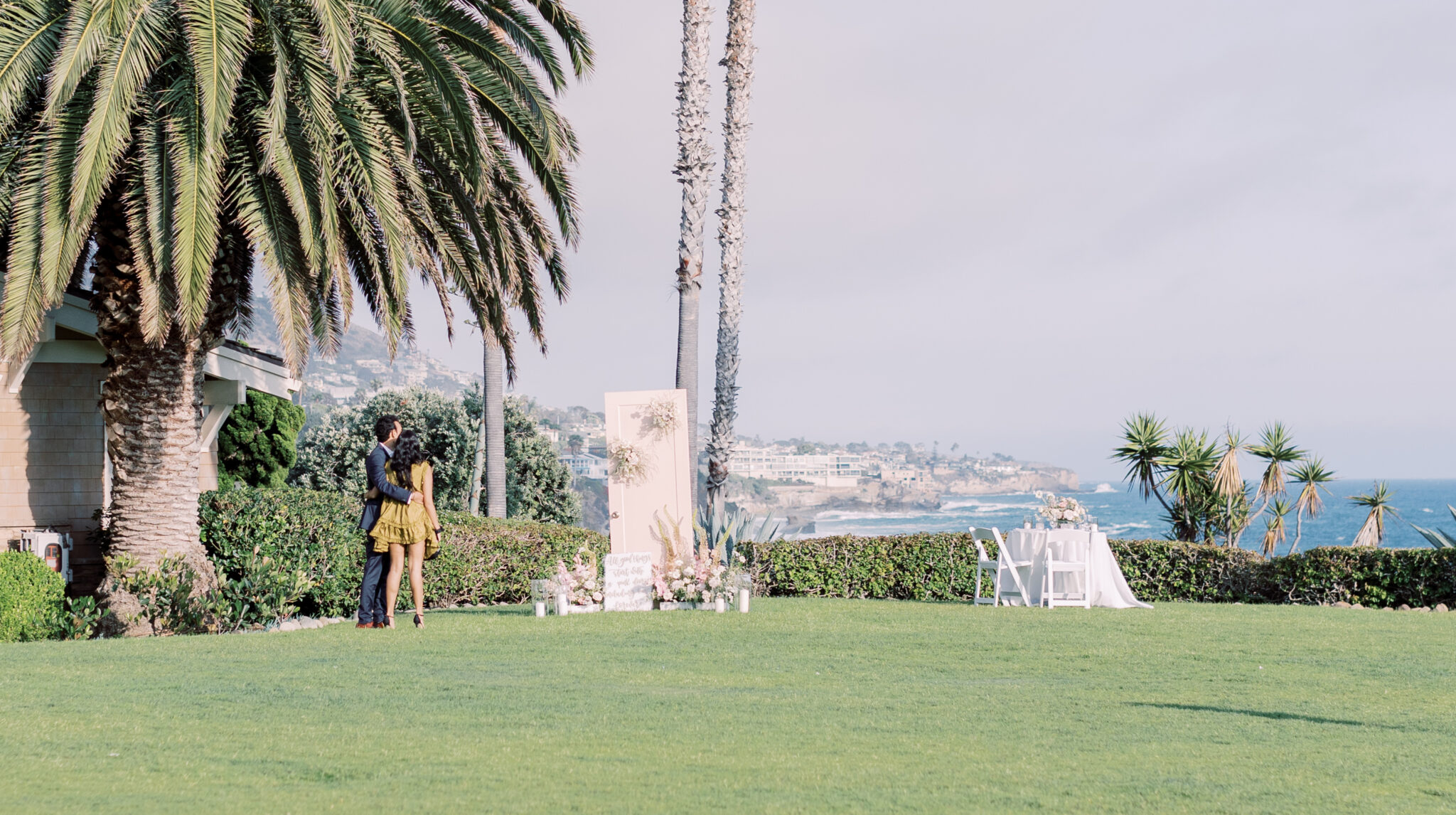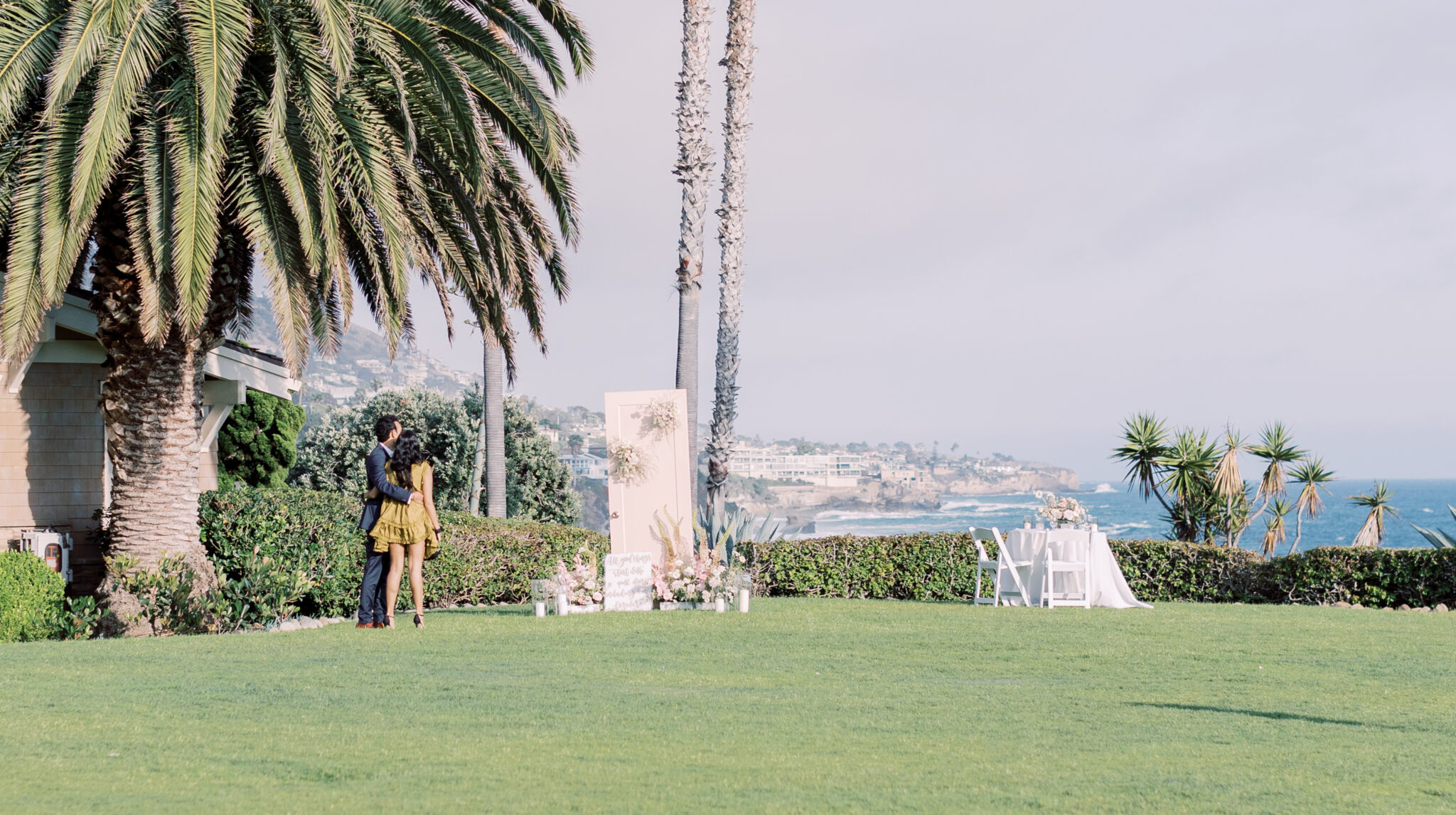 Sumit wanted to have a very intimate proposal with Monika, so after a lovely private proposal, they enjoyed a dinner with the beautiful view overlooking all of Laguna and spent time soaking in this special moment.
The dinner table is decorated with the same pastel pink florals and lit with candles making the perfect ambiance for the couple to begin their wedding plans. We are so excited for this sweet couple and their future together!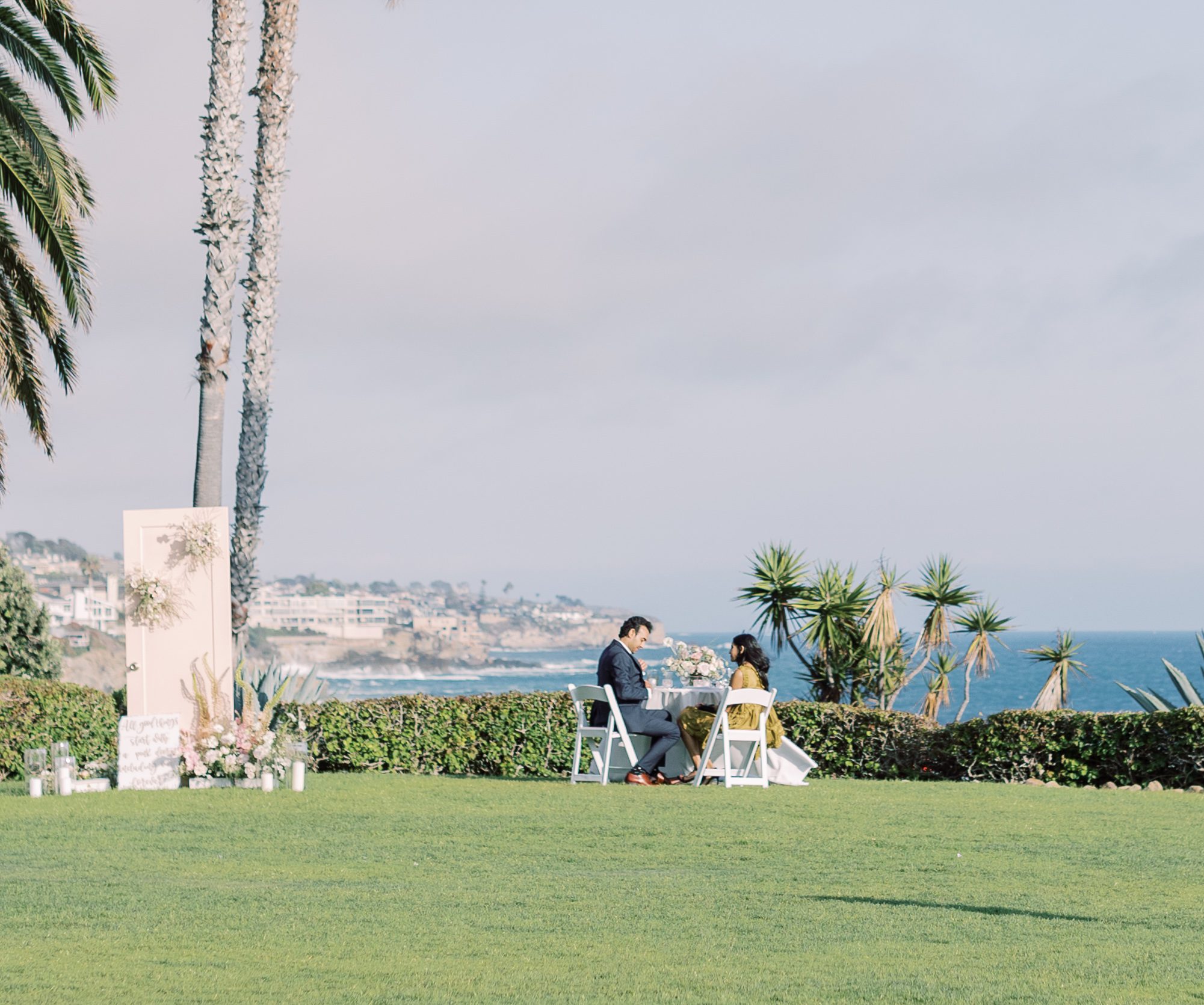 Thank you Sumit and Monika for letting us be a part in this special day!