So in all my Pinterest-ing, I found a lovely quiz that would be so much fun for bridal showers, bachelorette parties, or even a reception activities book! There are so many wedding traditions that I sit back and think "why do we do that?" and this fact-sheet helps to explain them! So much fun, and also really interesting to learn the explanation of them all! Enjoy cooking today ladies… tomorrow is the best dinner of the year!!! :)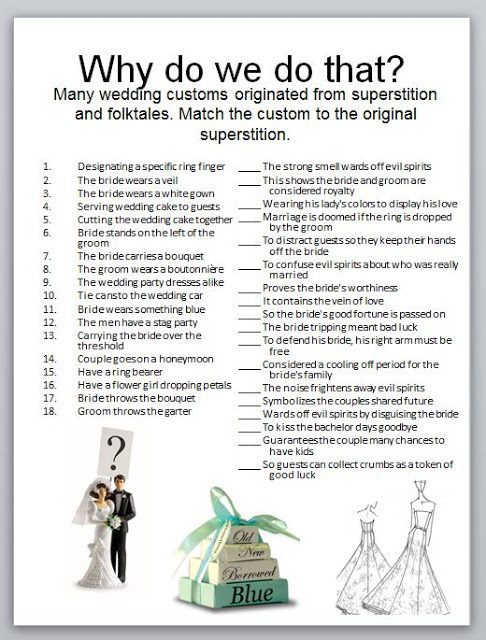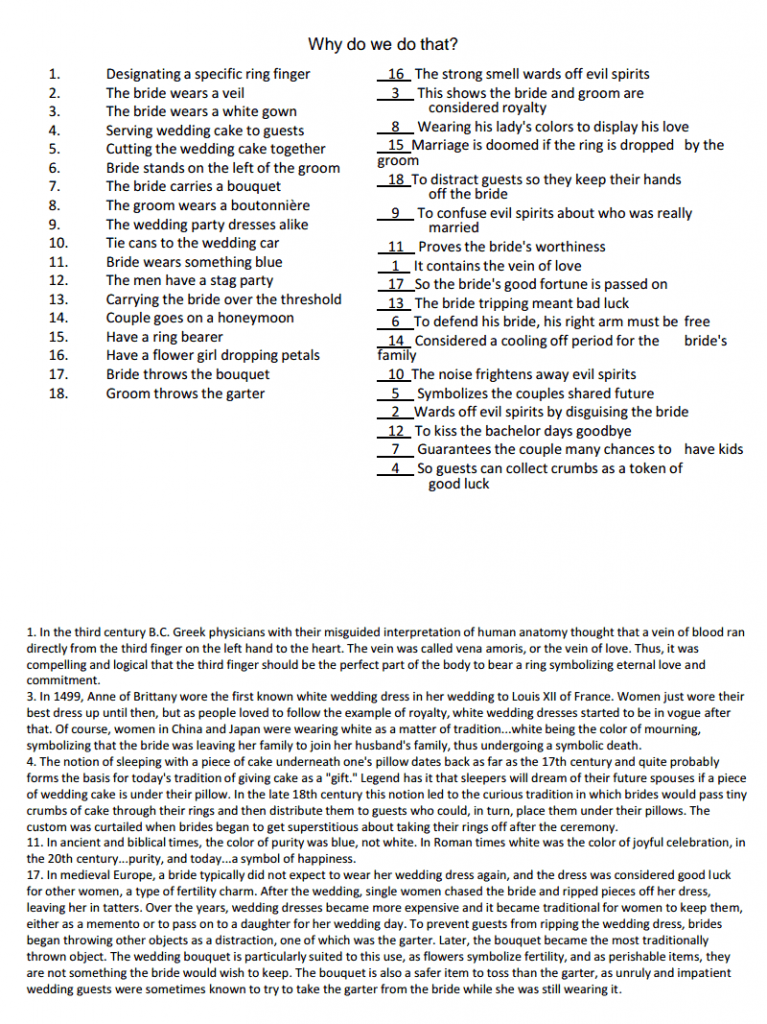 PS- This post was upload to Pinterest from an anonymous Google Doc. That Google doc can be found here!


Want to create her dream marriage proposal? We have the perfect way. Contact The Yes Girls to get started on your personalized marriage proposal, wedding plan, vow renewal, anniversary or date night today! We're so excited to work with you!