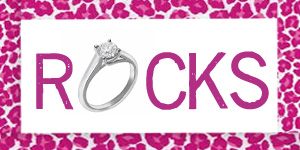 Hello everyone… I hope everyone had a great holiday and enjoyed some time off! Welcome back to Monday "Rocks"!, I'm sure everyone heard the big news…Kim Kardashian and then boyfriend, NBA star Kris Humphries got engaged. The even bigger news, the ring was a whopping 20.5 carat diamond ring. WHOA! What an amazing ring and where do you buy such a ring? Lorraine Schwartz Jewelry was the place of purchase, Kim had the honor to be decorated by a beautiful design. Lorraine Schwartz is popular among the celebrities, check at other wonderful pieces…
Kim Kardashian and Kris Humphries 20.5-Carat Engagement Ring
Beyonce and Jay Z 18-Carat Engagement Ring
Heidi Klum and Seal 12-Carat Engagement Ring
Also known for her many other beautiful peices, Angelina Jolie wears emerald dangle earrings and Christina Appelgate showcasing deep rose chandelier earrings.
All of Lorriane Schwartz pieces are absolutely gorgeous and wonderfully created! Check out what other celebrities are accessorizing their style with her jewelry line. Everyone have a great rest of the week and I will see you next Monday!
Love,



Want to create her dream marriage proposal? We have the perfect way. Contact The Yes Girls to get started on your personalized marriage proposal, wedding plan, vow renewal, anniversary or date night today! We're so excited to work with you!