SNEAK PEEK!
This one has a lot of thoughtful details people, so hang tight! :)
A and R travel all the time together! They love going to various countries and explore the sights; plus they have a special love for the Oriental countries! For their proposal, A told R that they needed to go to North Carolina for a work trip so they traveled out to Greensboro and stayed at the beautiful Grandover Hotel! She has always wanted to take a dance class so he told her that he arranged one as one of her Christmas gifts! At the end of their private dance lesson, he escorted his love over to a corner of the ballroom and suddenly appeared a beautiful scene just for their proposal! (There were rented room dividers in front of the set up so that it was in disguise and not seen during the private dance class.) There was a mantel with 5 custom watercolor paintings on top. Each painting was of the couple from their travels; below each painting was a love note from him about the trip and how it changed their relationship. We also had little pink hearts with "I LOVE YOU" written in the various languages to coordinate with the trips! I mean details everywhere in this one!!!
As he read the letters to R, her family walked into the room each holding a calligraphy sign! Her face when she sees her loved ones is priceless! Stay tuned for more photos after their wedding!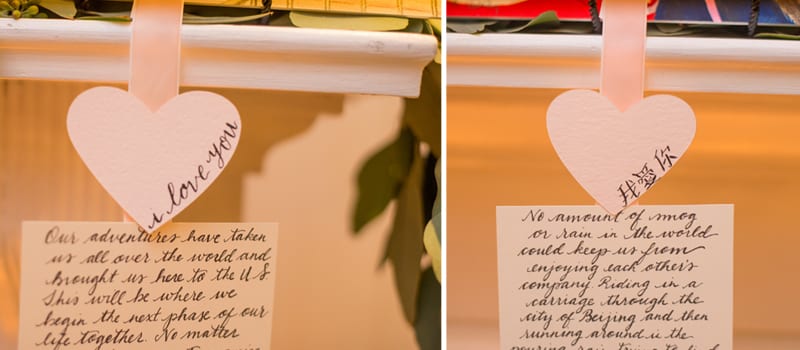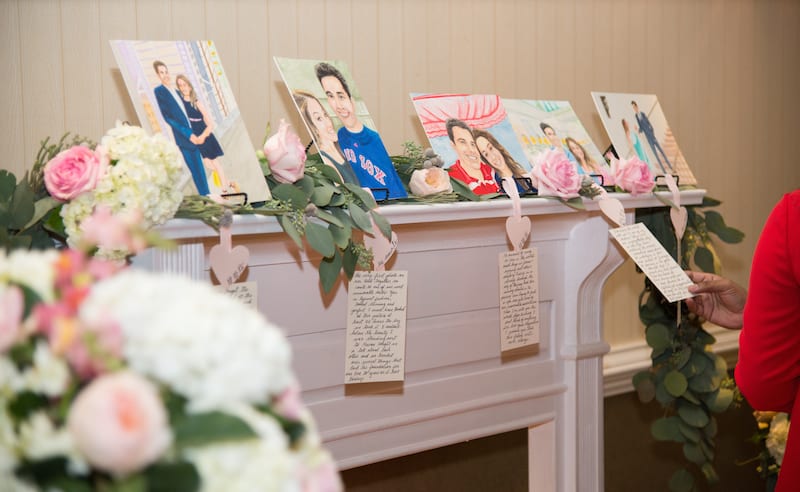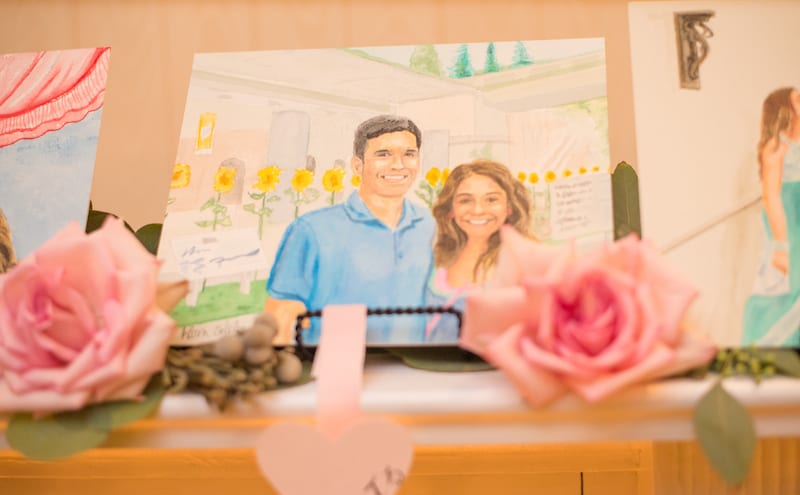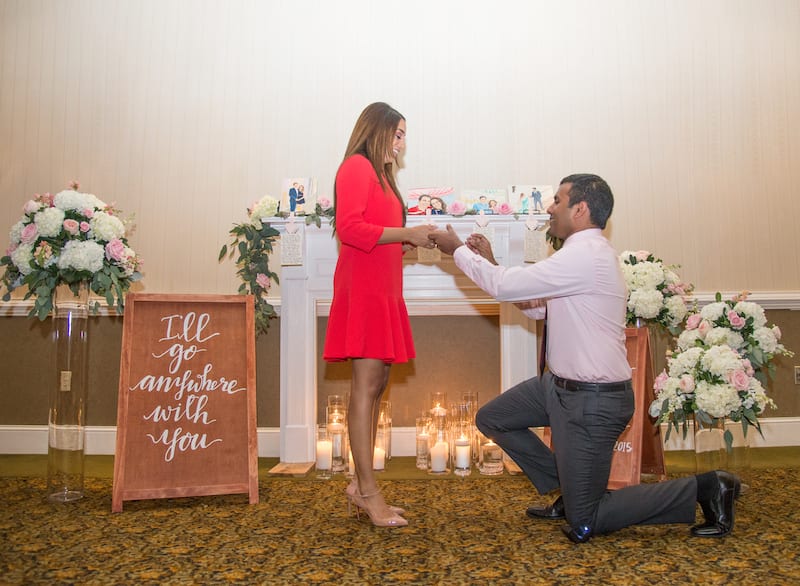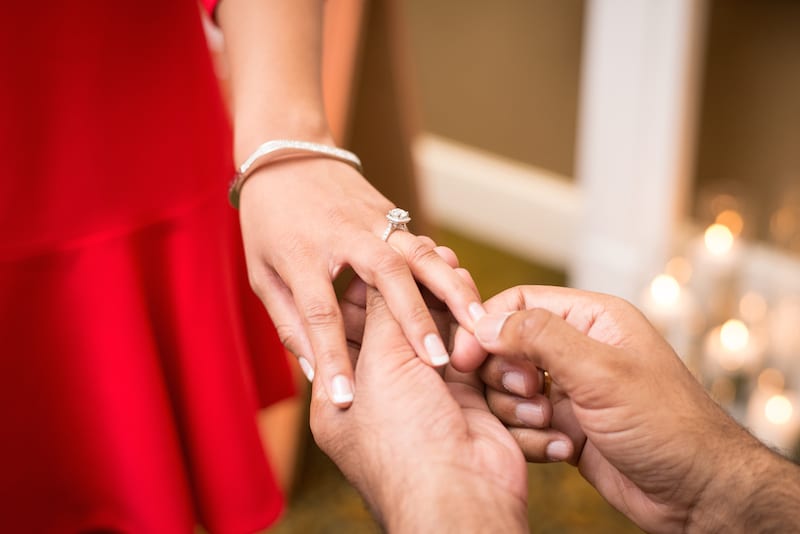 Vendor Love:
Proposal Planning- The Yes Girls Events
Venue- Grandover Hotel
Photography- Donnell Perry Photography
Engagement Ring- Robbins Brothers