Some people frown upon proposing during valentines day because it's cliche, however if done properly, it could be the perfect time of year to pop the question.  Call it Cupid or the love in the air, but every year around February, us women tend to be in a little more of a romantic mood than usual.  Not only are we really feeling the love, but we're also feeling extra grateful for our men and all that you do for us.  All of these feelings can almost guarantee a yes!
For the men who do not usually go out of their way to plan creative dates, it's very likely that your lady will catch on the moment she realizes that you already have the night planned.  Valentine's Day provides the perfect excuse to treat her to something extravagant, without her being suspicious.  Since she thinks you're just going out of your way to make the holiday special, her surprised face will make the proposal that much better.
To avoid the corniness of the typical Valentine's proposal, try proposing the weekend before or after.  Call it a late celebration, and the surprise factor will still be there.  This is also helpful if you're planning on renting out a venue, considering everywhere will be booked solid on February 14th.  Trust us, you don't want to be proposing in a crowded restaurant, where she can't even hear you say "Will you marry me?"  It's easy to go with over-done details (candles, rose petals, etc.) on a day like Valentine's day, when sometimes all that's actually needed are a few personal touches to create the perfect proposal (see examples below).
If you're ready to give her a simple, yet personal, proposal that she'll brag about forever, book your date with The Yes Girls today! You can get started here.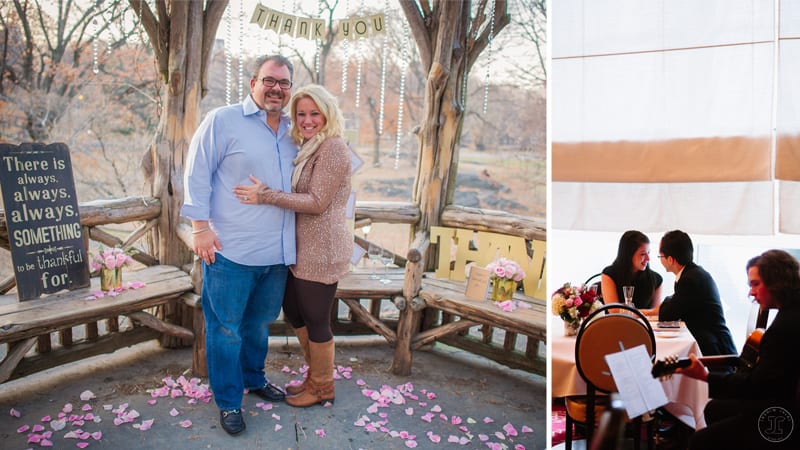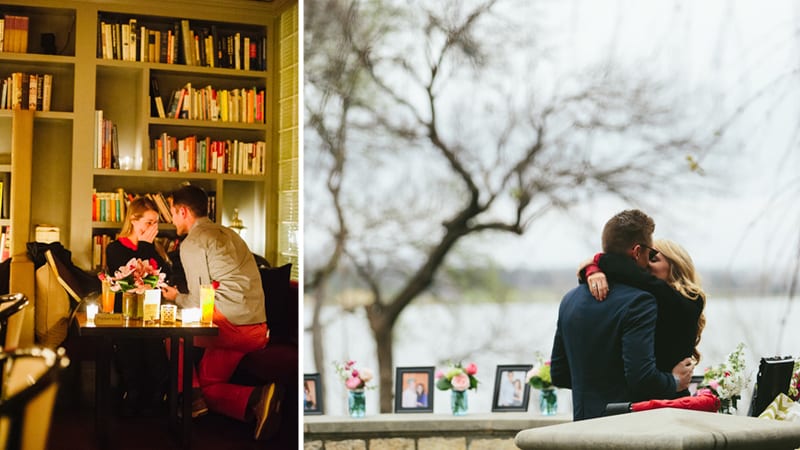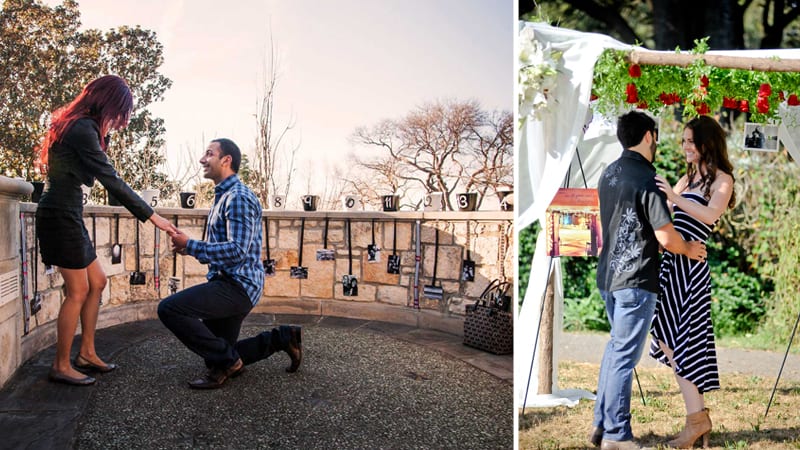 Want to create her dream marriage proposal? We have the perfect way. Contact The Yes Girls to get started on your personalized marriage proposal, wedding plan, vow renewal, anniversary or date night today! We're so excited to work with you!