We've all heard the phrase "Pictures, or it didn't happen" and in 2017 that's certainly seems to be the case. With the whole planet constantly sharing, it's easy for the things you share to be lost in the World Wide Web. The first time you share your engagement should not be one of those lost things.
So, who can we turn to for advice on your big moment getting overlooked on Instagram? Naturally, we look to the celebrities who did it right. Here are some celeb engagement posts for your consideration and inspiration.
Lauren Conrad: LC's classic take on the #BlingSelfie stuns because of it's simplicity. If you choose to post your engagement news via a photo of your ring, make sure that your nails are in tip-top shape and that you rest your hand against a neutral background. You want all eyes on your ring!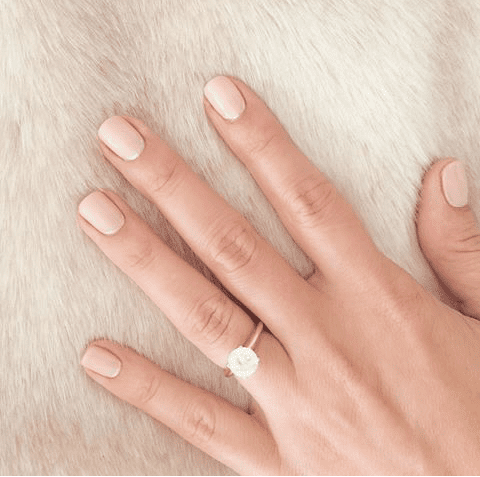 Julianne Hough
: Julianne's adorable engagement selfie says so much without trying too hard. Julianne is clearly thrilled and clearly engaged, but this subtle announcement let her audience put the pieces together themselves. By posting a photo like this one, you can allow your friends and family to be just as excited as you are when they realize there is something there that wasn't there before; an engagement ring!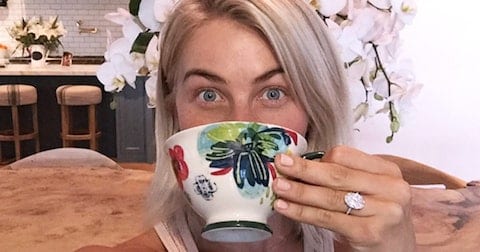 Emmy Rossum
: Emmy, unlike Julianne, did not take the photo herself. In this photo Emmy was photographed by her fiancé, but all of the excitement that was in Julianne's post is visible in Emmy's Instagram as well. If you aren't a selfie person but want to subtly announce your engagement, Emmy is your girl. Take a page out of her book and just pose for an everyday photo, but this time, make sure that rock is shown!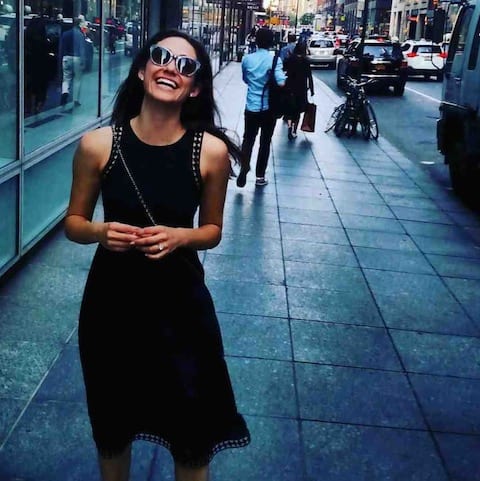 Gabrielle Union
: Gab's take on LC's #BlingSelfie is different in that her husband, Dwayne Wade is featured in it as well. For an added "Aww" factor, include your beloved in your ring 'Gram, but remember, above all, make sure those nails are done!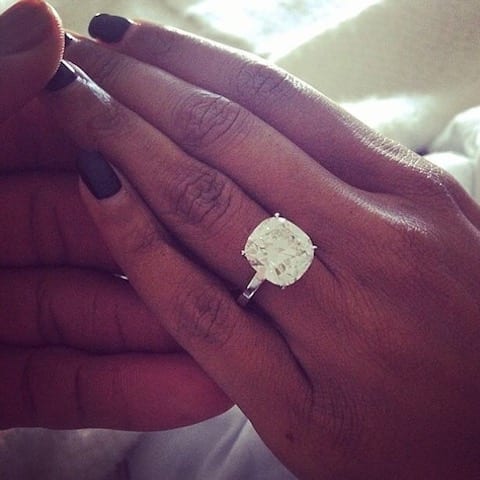 Eva Longoria
: Eva's engagement post is what one pictures when they think 'engagement post', but she is doing some things that you may forget when posing for this standard photo! Make sure the picture is in a scenic area. Whether it is your local park or even your backyard, taking the engagement 'Gram in a beautiful spot will make sure no one scrolls by it. Secondly, make sure the ring is showing! This may sound like a no-brainer, but you wouldn't believe how many people post engagement pictures with no ring!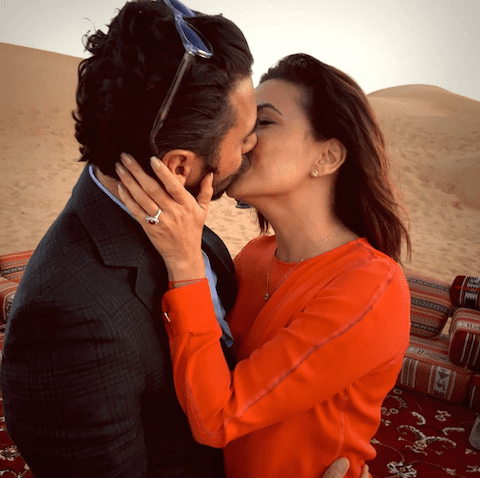 Overall, the keys to a picture-perfect engagement post on Instagram are:
Manicured nails! If you're showing off what's on your fingers, make sure your fingers are worthy of being showed off.
Emotion! Show your excitement. Who will want to double tap on your post to share their excitement with you if you don't seem excited yourself?
Setting! Whether it is a ring selfie or a photo of you and your fiancé, background is crucial. For a ring selfie, go for a neutral, muted background. With a photo of you, use the beautiful world around you as your backdrop, rather than a wall in your living room.
Get to snapping!


Want to create her dream marriage proposal? We have the perfect way. Contact The Yes Girls to get started on your personalized marriage proposal, wedding plan, vow renewal, anniversary or date night today! We're so excited to work with you!