Today I'm off to San Francisco to set up a rather unique marriage proposal. There were quite a few DIY projects involved with this one. Part of the proposal involves the heart maps below. Each map represents a place in the couples past, present or future, and will be set up within different settings in the proposal.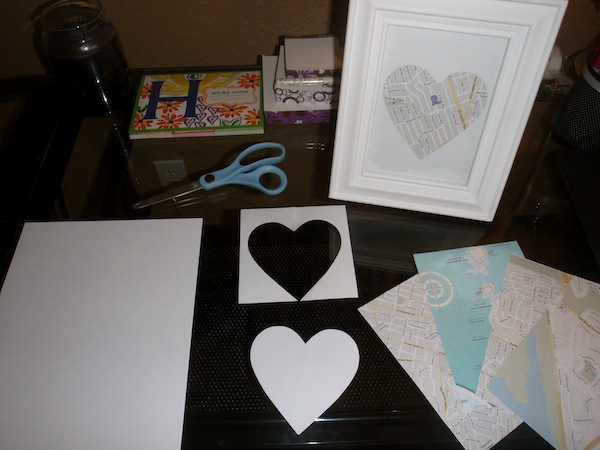 How To:
Buy simple white frames.

Cut out a heart symbol.

Go on google maps and print out exact locations. Google maps will mark the specific spot on your map.

Trace and cut out a heart symbol on white matting/card stock.

Center the heart cutout on your map, glue, and secure inside the frame.

Maldives has to be my favorite because of the coloring. These are pretty simple to do and they make a great gift!
Nothing like a good old homemade maze? The maze is another aspect of the DIY proposal today. I figured I should document my efforts so we can all see if and how I will make this work. The final maze will be shown in pictures soon. These photos aren't the highest quality but you get the picture. We will see if this is successful once I set up the maze in the park today! Wish me luck for the guy's sake who's proposing today (who will remain nameless until tomorrow)!
Stay tuned to see how this all turns out!
Love,



Want to create her dream marriage proposal? We have the perfect way. Contact The Yes Girls to get started on your personalized marriage proposal, wedding plan, vow renewal, anniversary or date night today! We're so excited to work with you!