Wedding planning is such an exciting time in your life. Yet, it always seems to be linked synonymously with stress and anxiety. For me personally, I have 7 weddings I look forward to attending next summer. My sister got married six months ago, and I will be getting married in 395 days (can you tell I'm pretty excited?). With all of these weddings, it always seems like it can be a competition for who has the best décor, cake, photographer, and overall experience at the event. So what is one way that us ladies can help each other out and relieve some of this stress?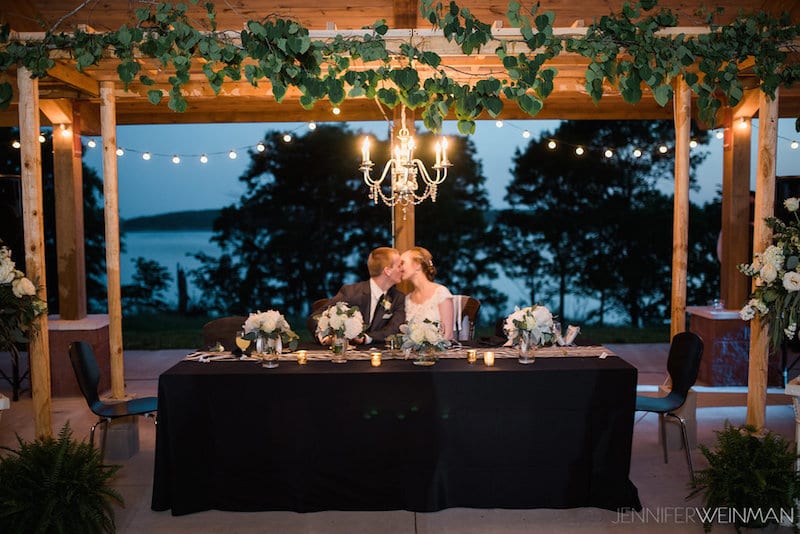 Social media can be such a blessing when it comes to networking and collaborating. Many brides after their wedding day enjoy posting photos from their day, and those beautiful sparkling decorations go into storage. Why not collaborate and reuse them?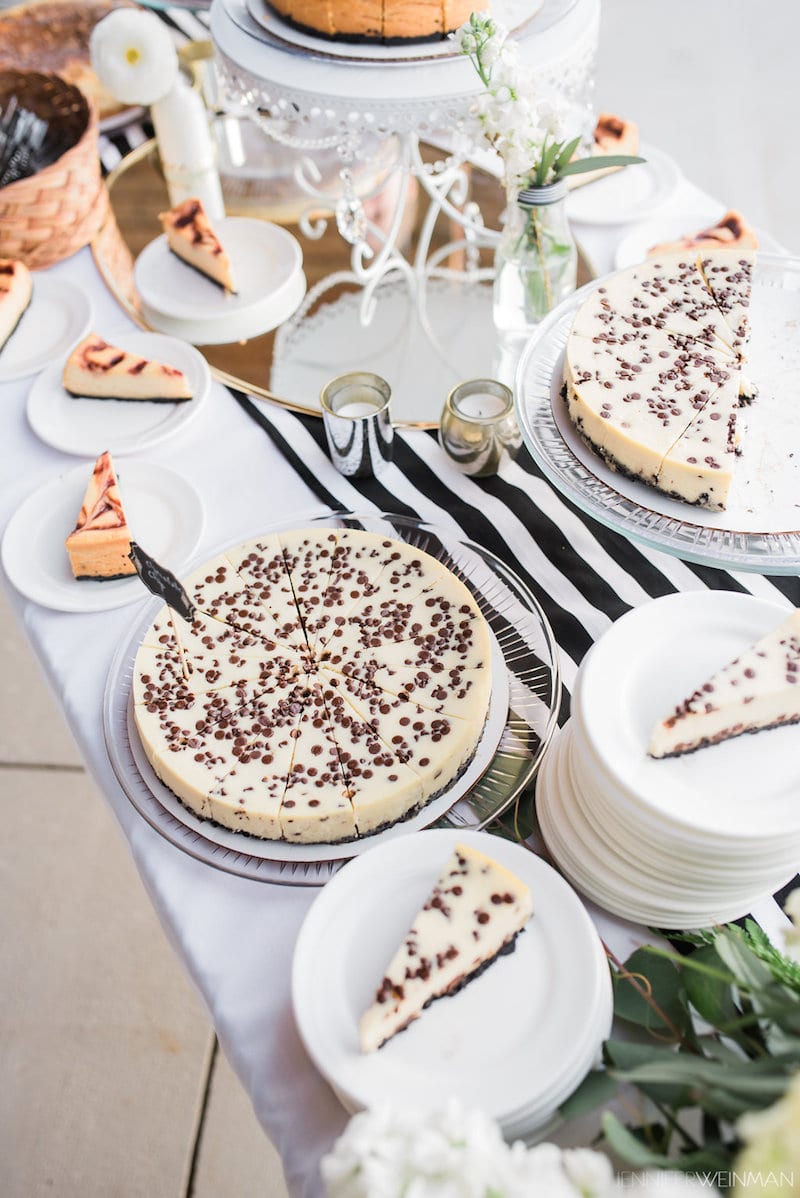 Okay, I know this sounds less exciting than raiding the aisles of Hobby Lobby and Michaels, but hear me out. You don't need to copy someone's entire wedding when you borrow, rent, or buy pieces from another wedding.
In all of the photos throughout this post, you'll see the same black and white striped table runners. Some of the photos are from a styled photo shoot I coordinated and designed in July 2016, and some are from my sister's wedding in May 2016. The florals, lighting, photography, atmosphere/setting, and color of table clothes make a huge difference and can give an entirely different look and feel. By using different color palettes, warm vs. cool, as well as black vs. white table clothes, they are completely different looks and beautiful in their own way.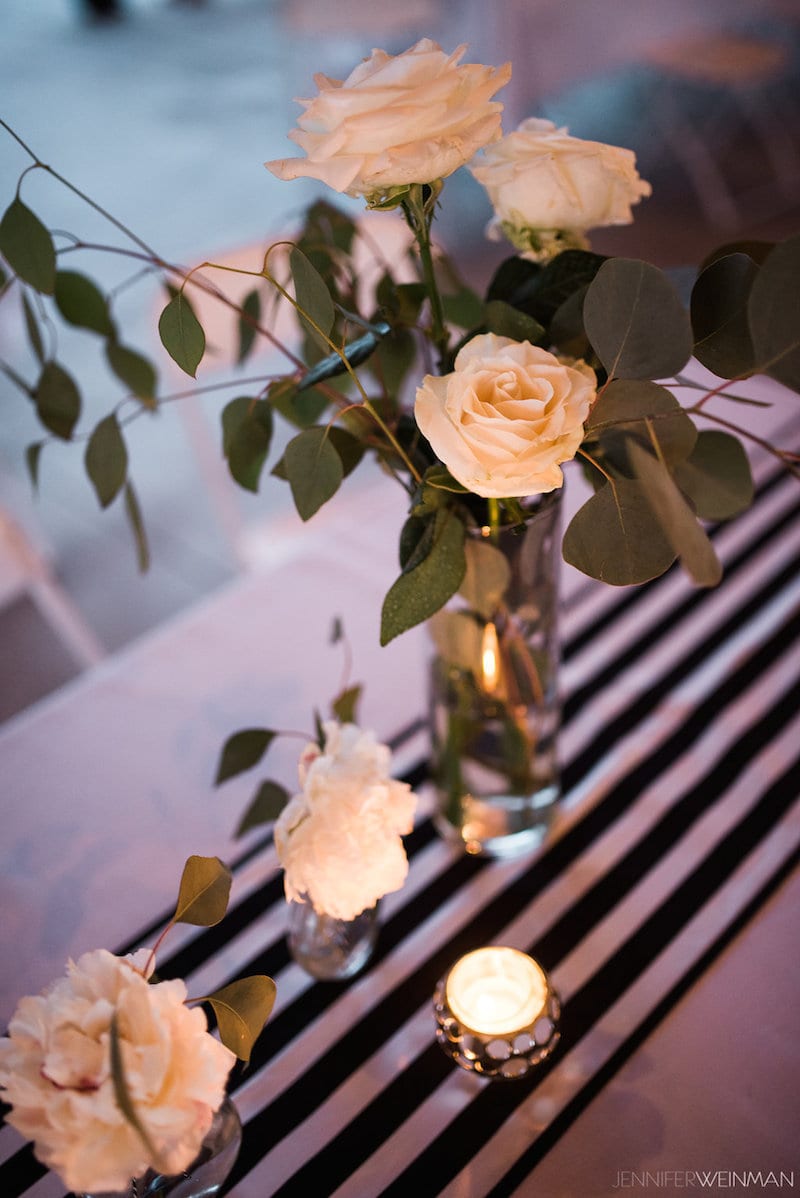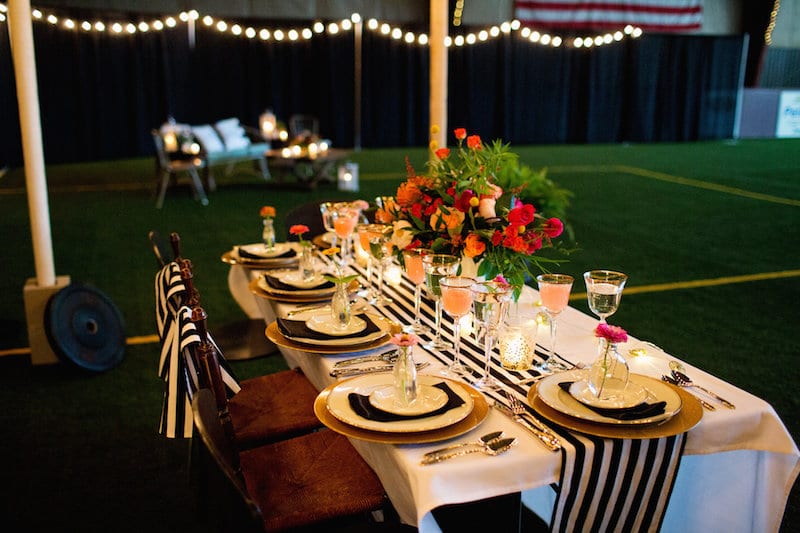 The sunset color palette is striking and vibrant, while in comparison the green and white look is very fresh and clean. You honestly can't go wrong with either, and the black and white stripes, simple bud vases, and white lanterns are classic staple pieces that truly complete each look.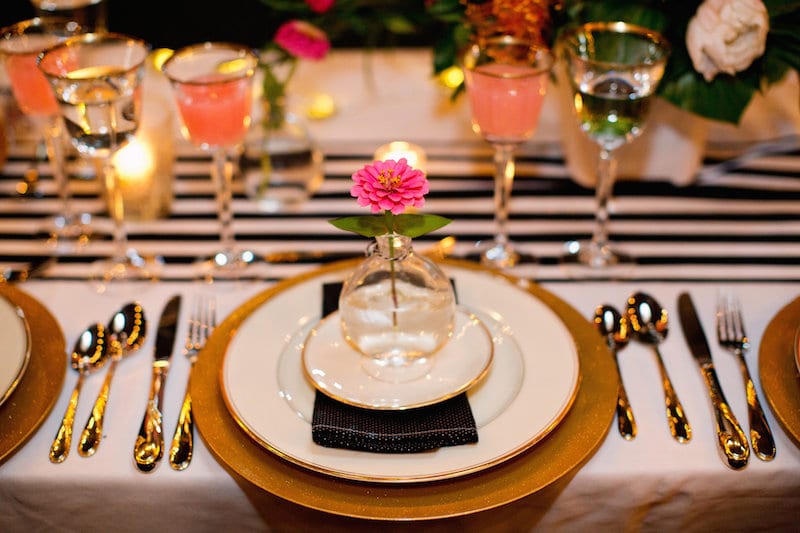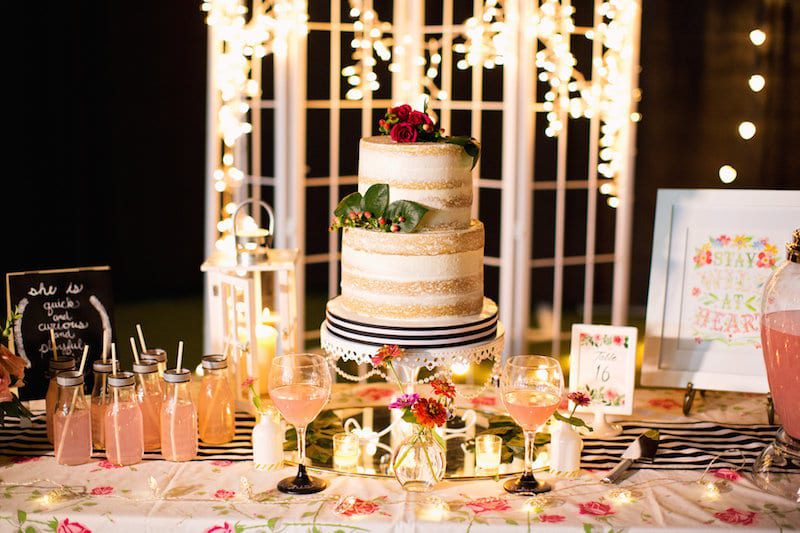 Vendor Love:
Photography: Alexa Karen Photography & Jennifer Weinman Photography
Florals: Shelly Sarver Florals
Cake: cheesecake by Lisa Van Gorp, cake by Karli Roozeboom
Styling and designing: Leah Blankespoor
Pipe and drape: Pella Rental & Sales


Want to create her dream marriage proposal? We have the perfect way. Contact The Yes Girls to get started on your personalized marriage proposal, wedding plan, vow renewal, anniversary or date night today! We're so excited to work with you!