A fantasy balloon and floral arch proposal was perfect for this couple to replicate their  dreamy virtual meeting place.
The Proposal Details
During the early days of their relationship, Justin and Jasmine met online. They loved to spend their time together bonding through video game date nights. Their favorite virtual meeting spot included fluffy clouds, cherry blossom trees, and beautiful scenic views. Justin knew he wanted this virtual scene creatively replicated for this special moment. The Yes Girls began designing and planning the perfect Cloud 9 balloon proposal.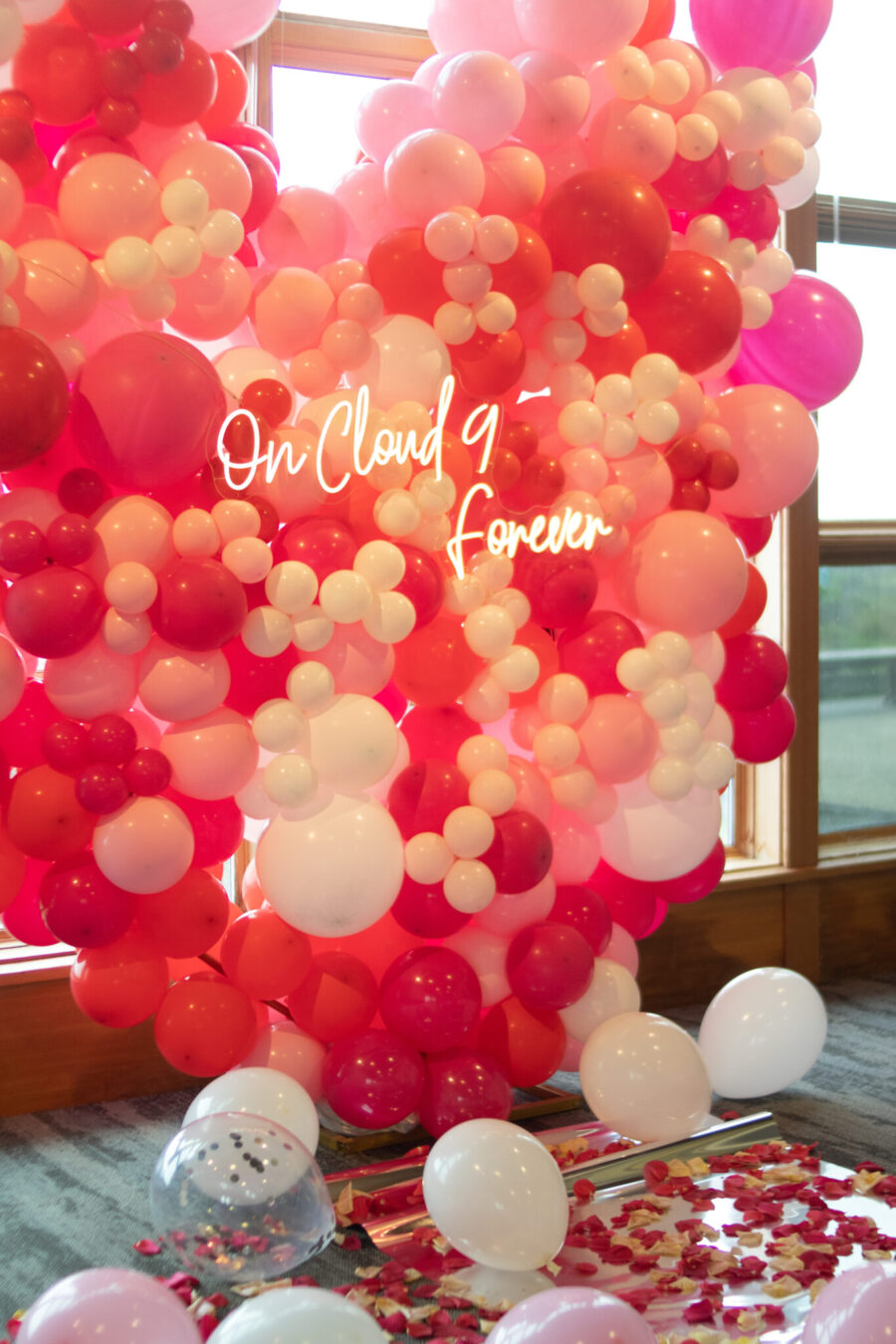 This fun balloon heart was created to symbolize the fluffy clouds in Justin and Jasmine's virtual world. Resting over the balloons was a neon sign "On Cloud 9 Forever."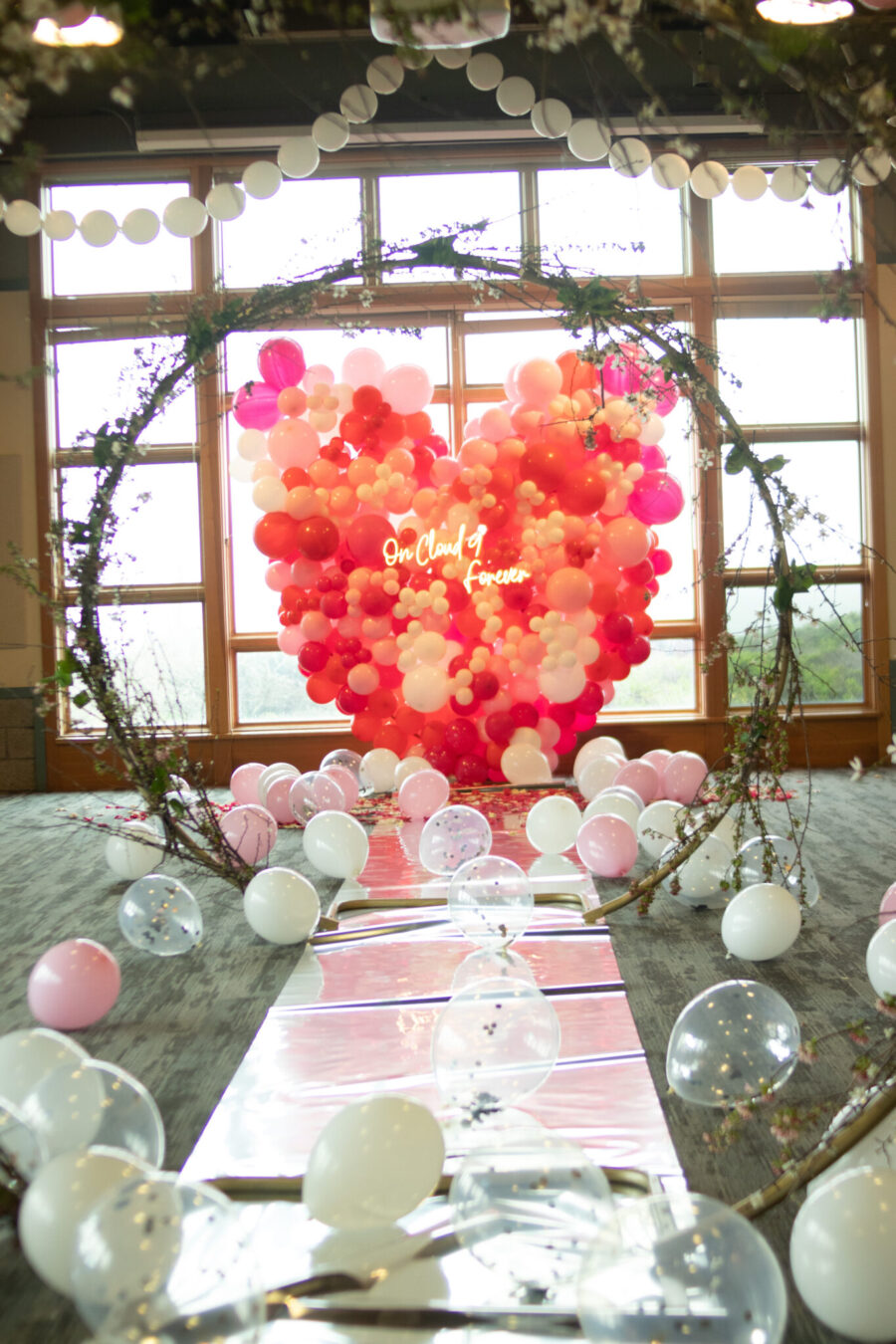 Leading Jasmine and Justin to their proposal spot was an aisle way of loose balloons, rose petals and the most delicate floral arches, reminding them of cherry blossom trees. Under them was a reflective walkway as a token to the calming waters in their favorite virtual scene.
The Proposal
Jasmine was told she was joining some friends for a nice dinner. Little did she know that Justin had an unforgettable night planned for her instead! They arrived at this open loft style space with gorgeous views, setting the background for their proposal. Justin walked Jasmine hand-in-hand down the reflective walkway and under the delicate floral arches to their dreamy cloud 9 proposal spot.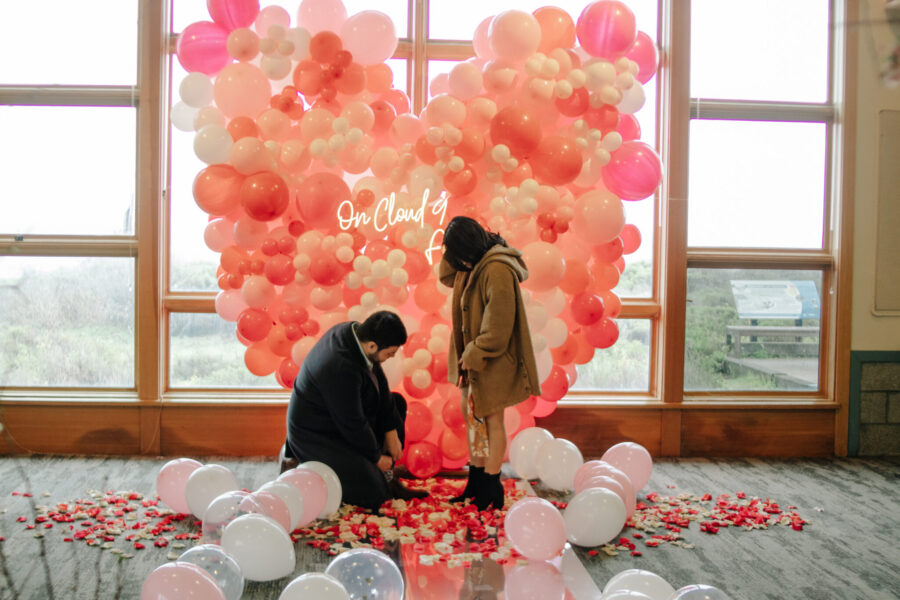 Justin told Jasmine that he feels like he is on cloud 9 whenever he is with her and wishes to feel like this forever. That was his cue! Justin got down on his knee, pulled out the ring from his box sock and asked the big question. She said "Yes!"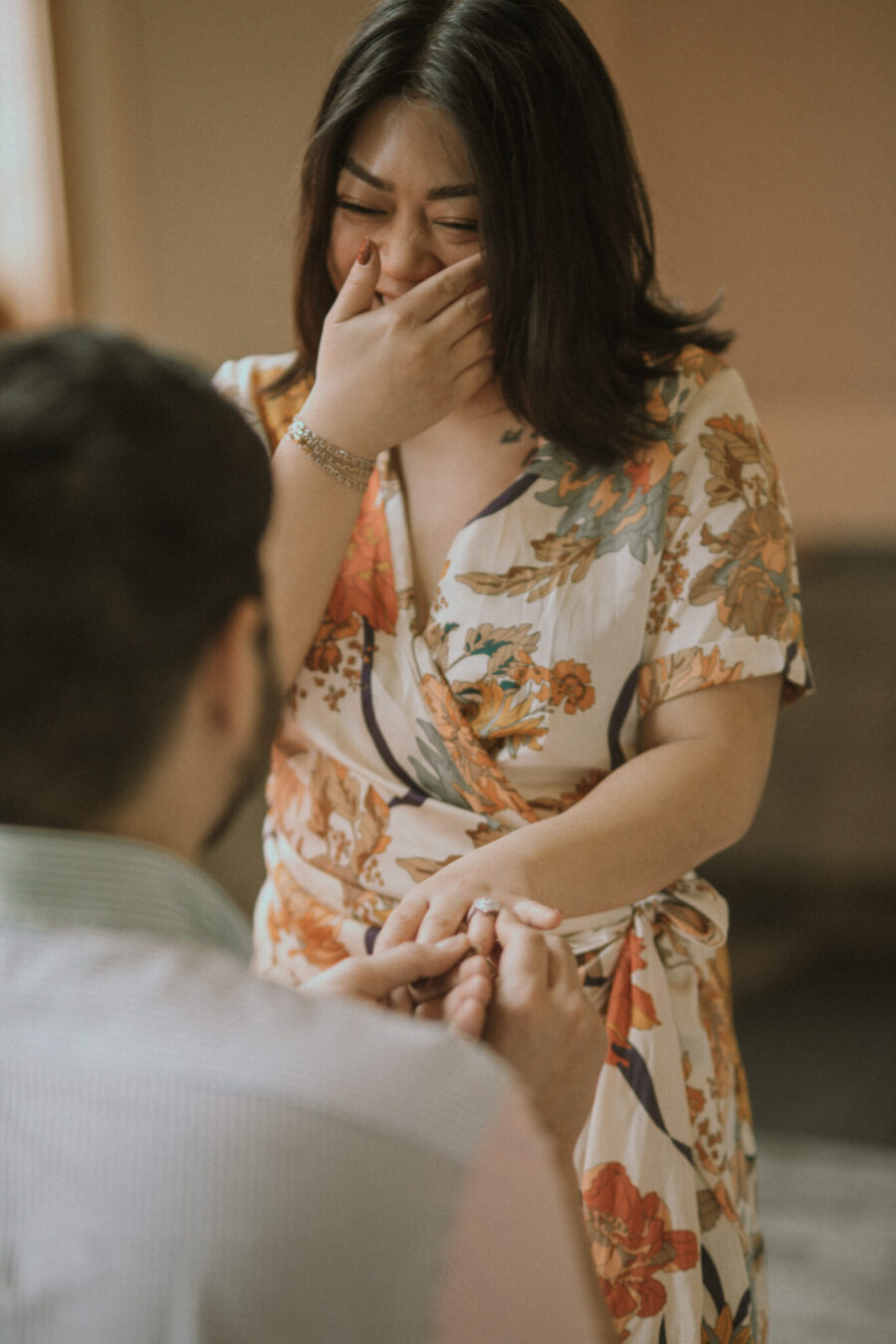 We are so happy we got to be such a big part of this special day. Congratulations Justin and Jasmine!
Looking for a truly special California proposal? Start here!
Vendor Love: Proposal Design and Planning: The Yes Girls | Photography: A Michelle Photo and Films | Box Sock