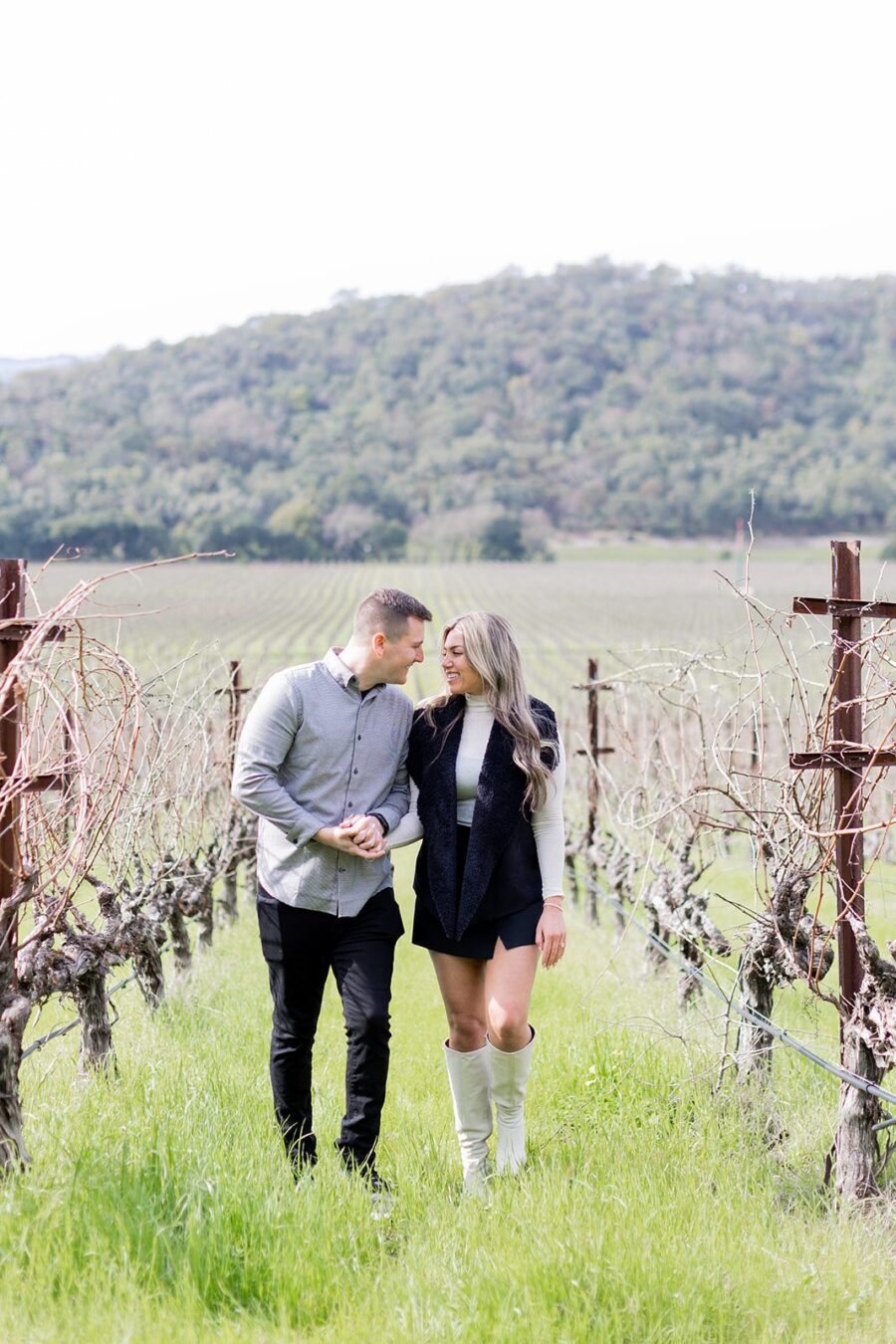 Follow Tony and Nimet down the lush aisles of a stunning Napa, CA Winery ending with a toast to forever.
The Proposal Details
Tony knew that this gorgeous Napa winery was the perfect place to pop the question to his love, Nimet. He and The Yes Girls team got to work planning a proposal inspired by all their love has accomplished and how they still have forever to go.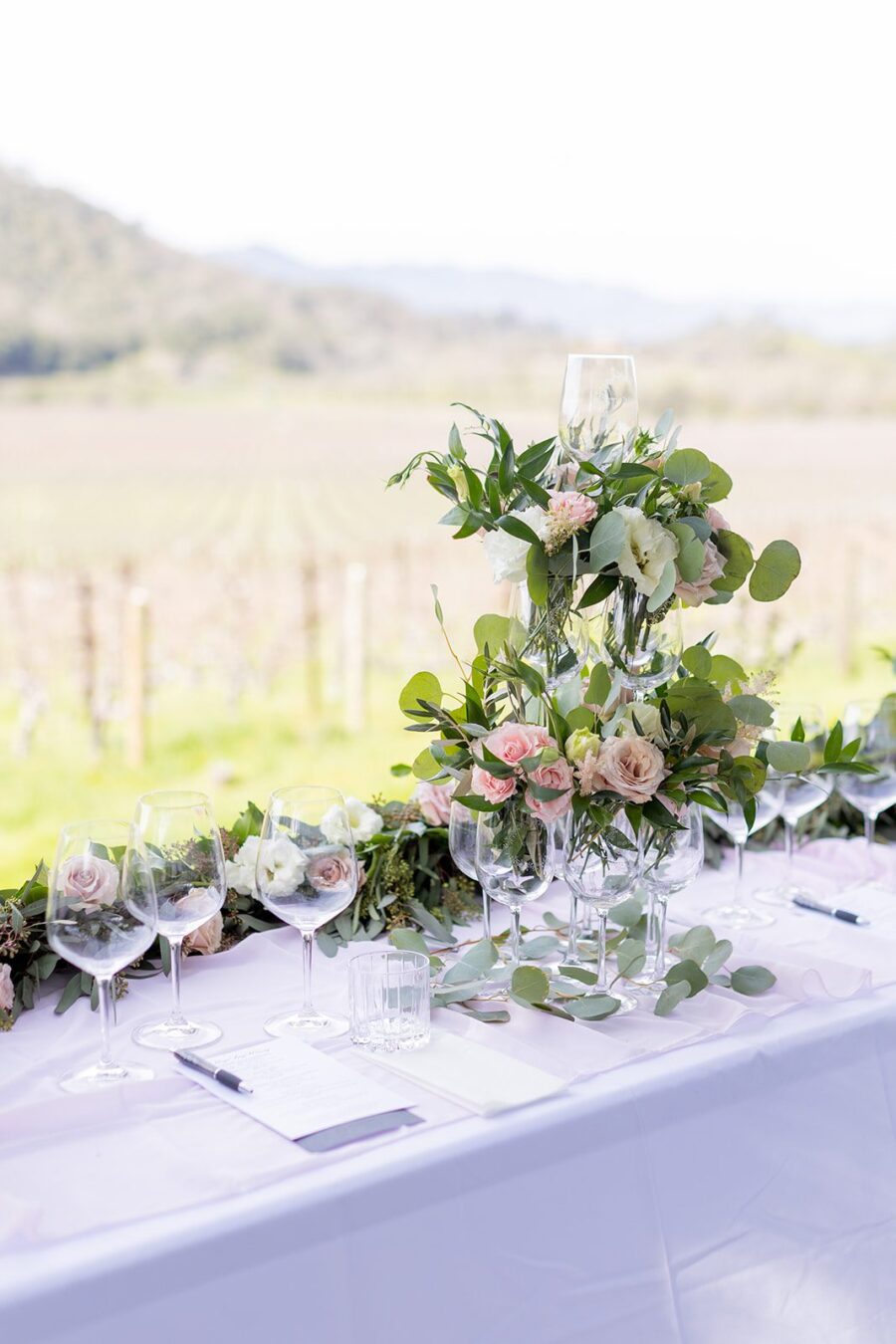 Not only was this wine glass tower impressive, but it was also extremely personal! Each glass had a custom phrase written by Tony for Nimet reminiscing on their love story so far. At the very top of the tower was a glass with the phrase "forever to go." This is a favorite phrase of the couple's inspired by the song "Forever To Go" by Chase Rice, which was playing in the background!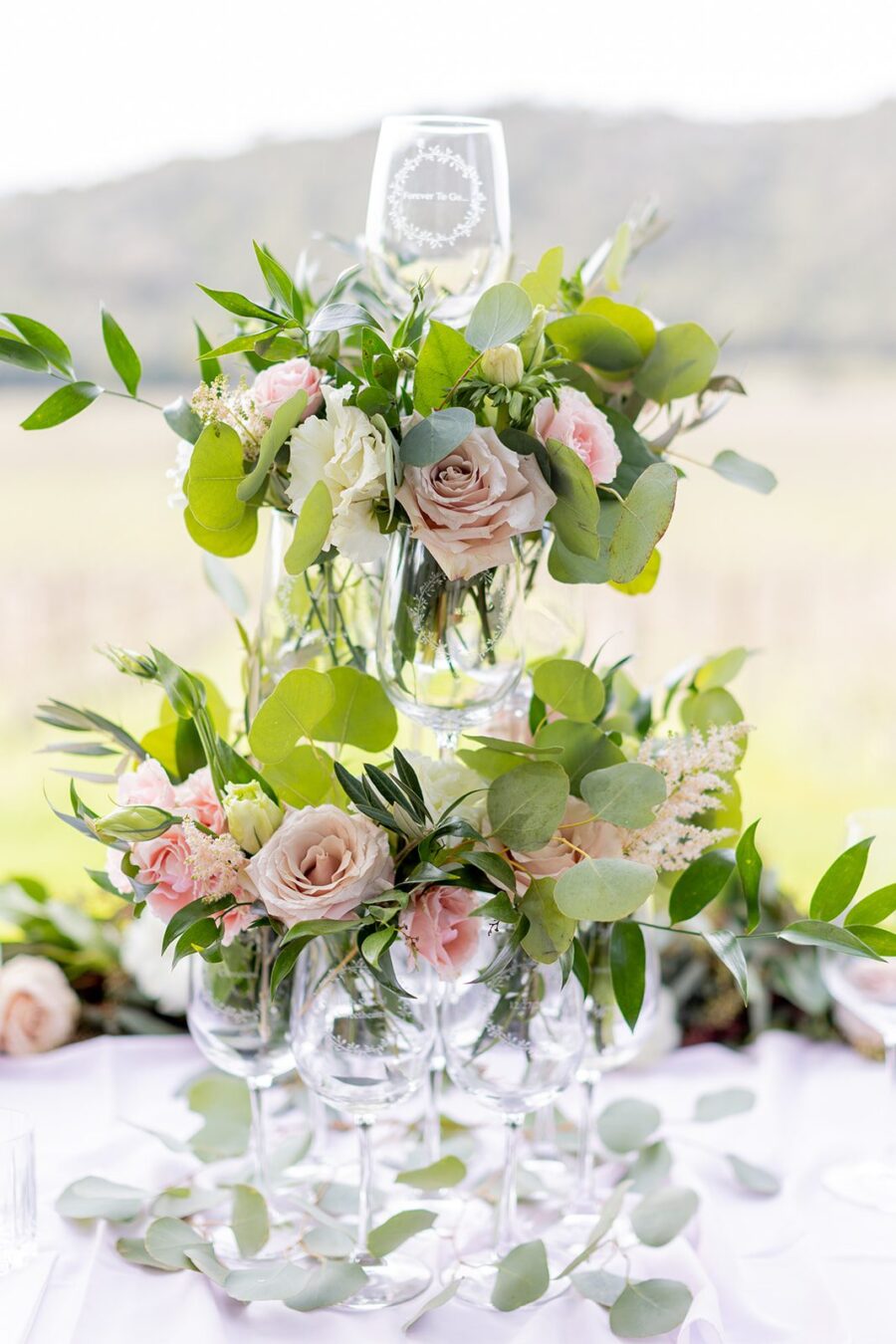 Blush florals and greenery climbed the tower adding romance and a touch of Nimet's favorite color, pink!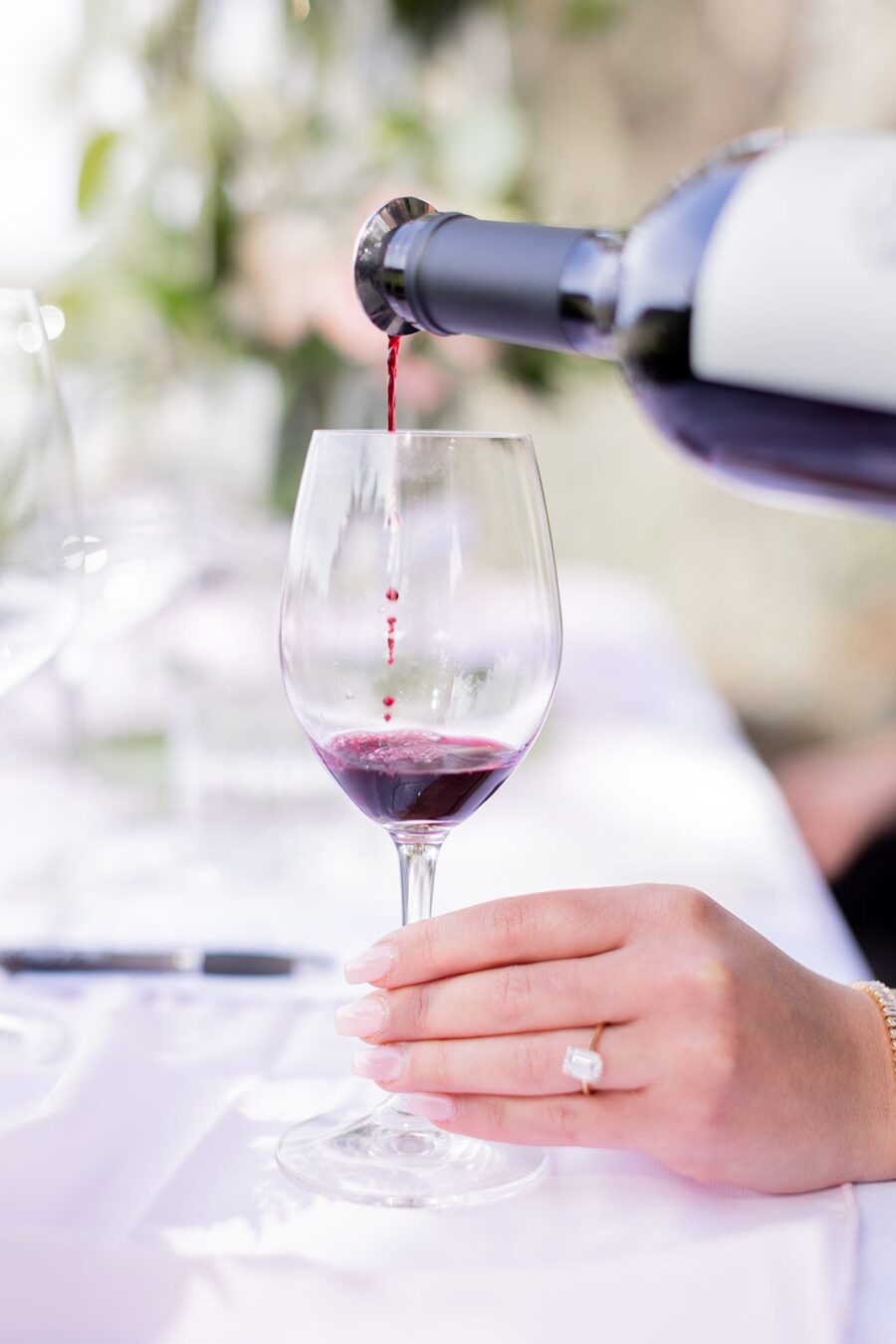 Being at a Napa winery, we cannot forget about the wine! The two were able to enjoy a private tasting and celebratory toast with their custom and very meaningful glasses.
The Proposal
Nimet believed Tony had planned a private wine tour and tasting just for the two of them. That part was true, however, the day had so much more to bring.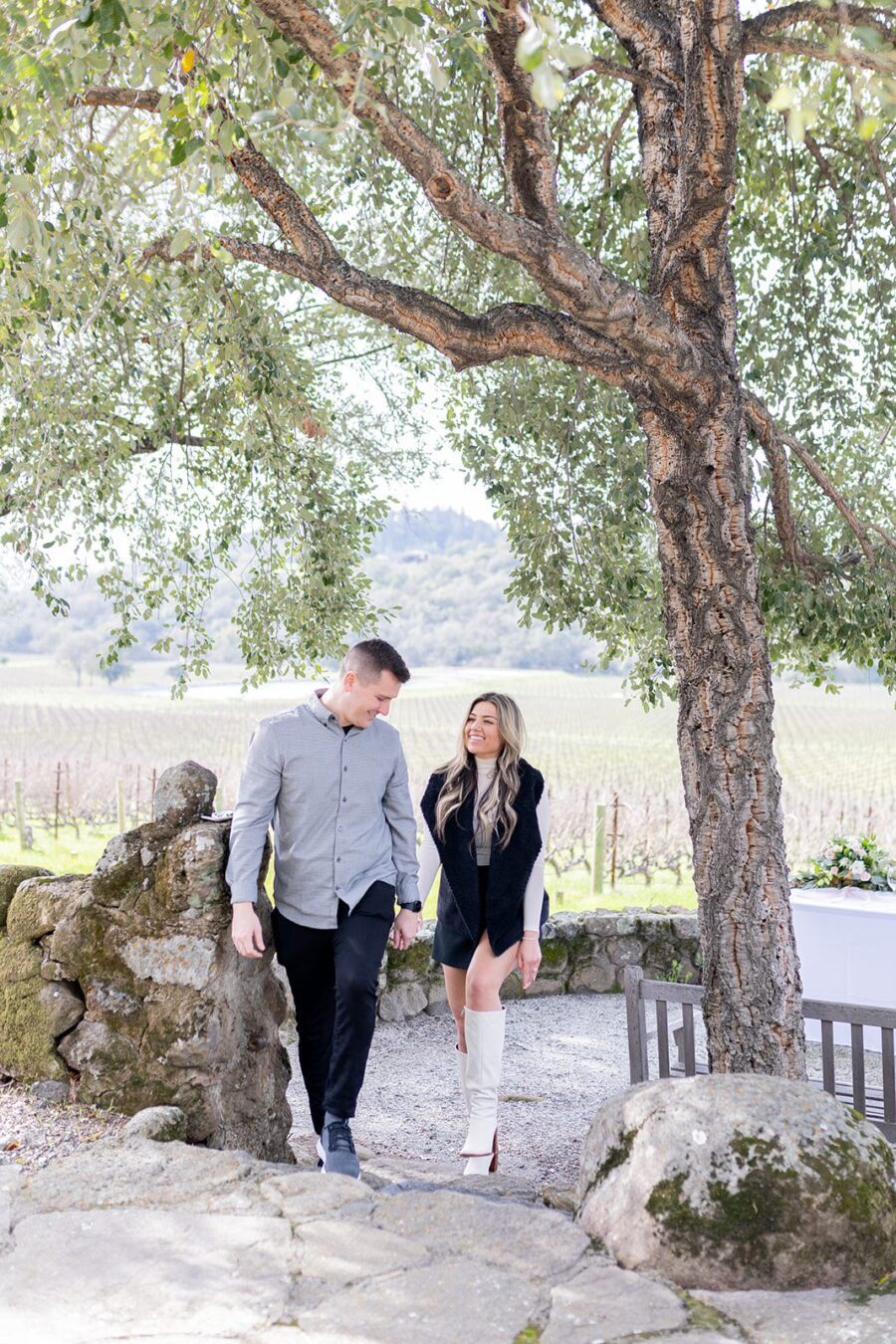 Hand in hand, Tony led Nimet to this gorgeous overlook where a custom tasting table was waiting for them.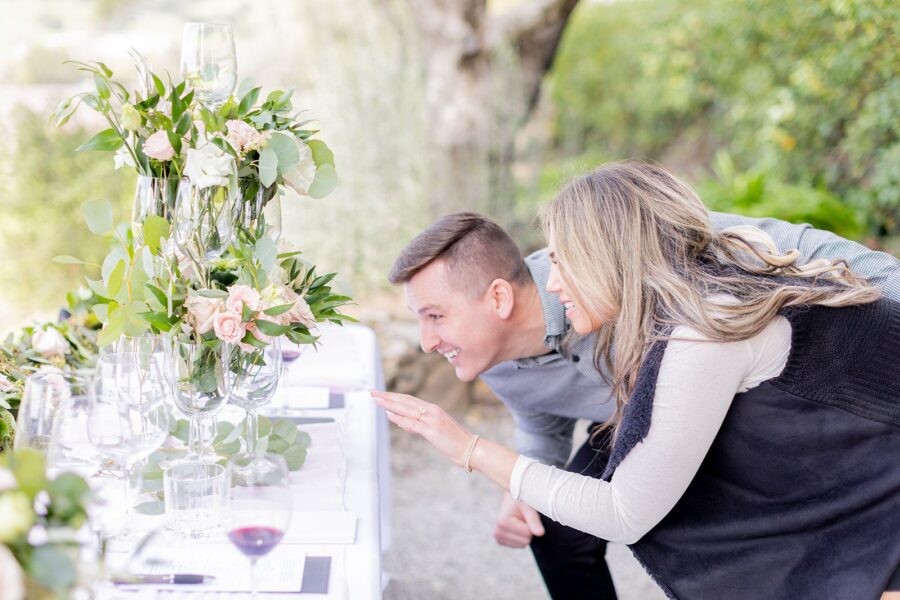 The two arrived at the proposal scene and were both in awe of the beautiful memories documented on this wine tower. They spent time reading each glass and reminiscing on the memories they represent. Once Nimet read aloud "Forever To Go," their song began playing and Tony moved down to one knee.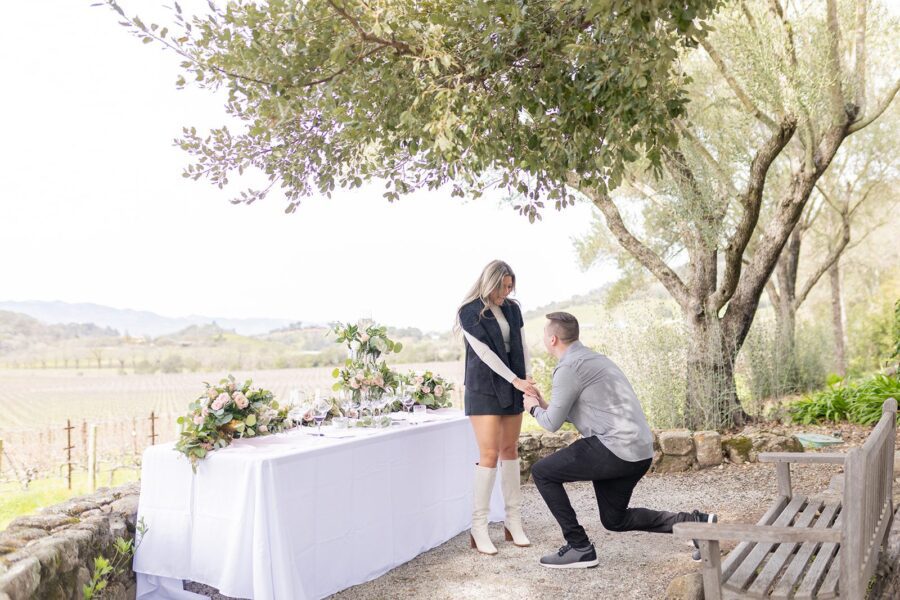 Tony asked, and she said "Yes!" The two were left to enjoy their private wine tasting in this gorgeous Napa winery. We are so happy we got to be such a big part of their special day. Congratulations Tony and Nimet!
Looking for a truly special California proposal? Start here!
Vendor Love: Proposal Design and Planning: The Yes Girls | Photography: Esmerelda Franco Photography| Box Sock