Fourth of July is seriously one of my favorite holidays. My family has always been "that family" with the huge backyard barbecue each year… we have hundreds of friends over, roast a pig (yep, you heard me… my family has a pit in the backyard where we annually roast a whole pig), we have games and loud music, and most importantly, we have fireworks! So in honor of our nation's birthday this week I decided I was going to do some research on the "best Fourth of July marriage proposal"… long story short, they all stink. I spent about half an hour searching youtube for something that was at least partially thoughtful and not the corny "here are some fireworks so I'm gonna get down on one knee in front of them" whole bit. Idea number 2 was to list off the "greatest fireworks shows in America" for the celebration… but that list was pretty predictable too. I mean you all know that NYC is going to kill it when it comes to awesome fireworks, and then of course the other major cities do it well too (Chicago, San Francisco, etc.).
So Plan C is: my favorite Fourth of July Traditions and Party Tips :)
1) Like I said a second ago, my family has a huge Fourth celebration so we have always roasted a very large pig each year in order to feed 100 people. Seriously, writing this makes me sound like the biggest red-neck-Okie ever, but I swear it is a fun tradition and the men in my family look forward to it every year! So, my tip for you is to find a food that is different than the normal burgers and hotdogs and make it "your thing" every year! Maybe you are awesome at potato salad, or people are always requesting your homemade brownies… whatever it is, do it with pride! (Images from iheartnaptime.net)
2) Decorate beyond the paper streamers and plastic table covers. Pinterest is an excellent resource for finding holiday decor ideas and this year is no exception. Check out these fun (and prideful) red, white and blue pieces I found on their site!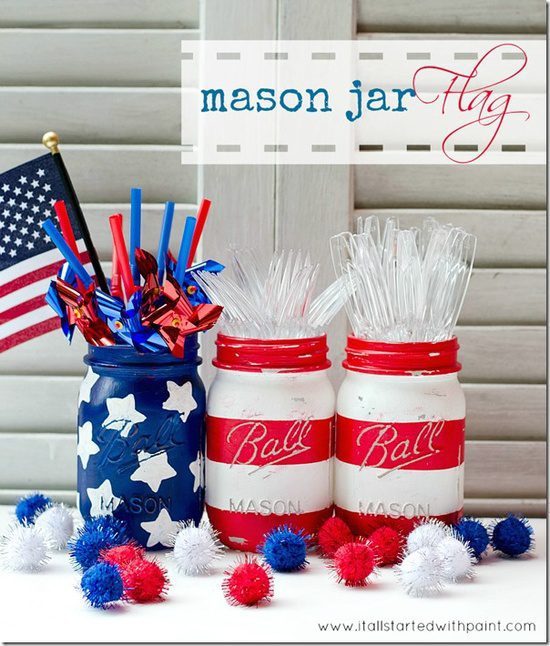 Image from itallstartedwithpaint.com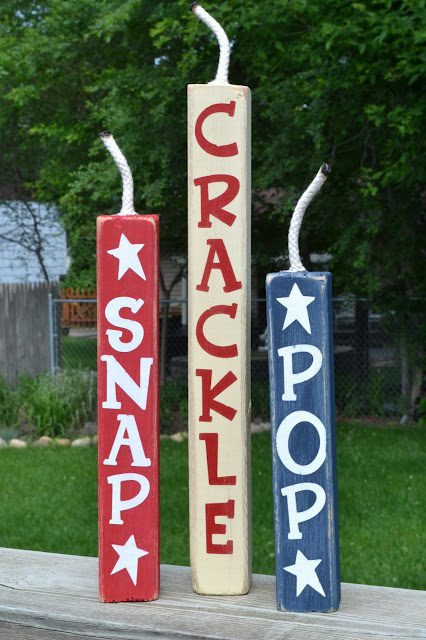 Image from thepikefam.blogspot.com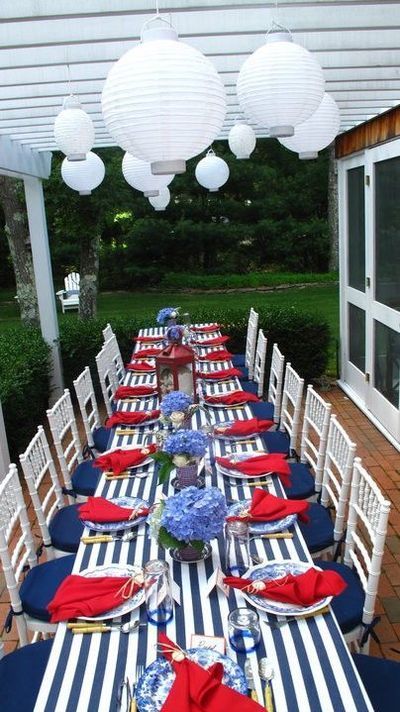 Image from juxtapost.com
3) Play outside. It may be the middle of summer but you're not supposed to be beautiful on The Fourth! You're supposed to be sticky and sweaty and covered in bug spray… nothing says, "GO AMERICA" like the scent of Off! :) Grab some horse-shoes, or get the kids together and play freeze tag, whatever you decided to do, embrace your inner-child and play in the heat!