In the heart of New York City, against the backdrop of a breathtaking cathedral view, this intimate marriage proposal unfolded. The city's twinkling lights created a romantic ambiance as the couple shared a moment filled with love and anticipation on a charming balcony. With the iconic skyline as their witness, they embarked on a new chapter of their lives together.
The Proposal Details
Kevin chose this stunning New York location for obvious reasons: the romantic views, city feel, and history of the city between him and his love.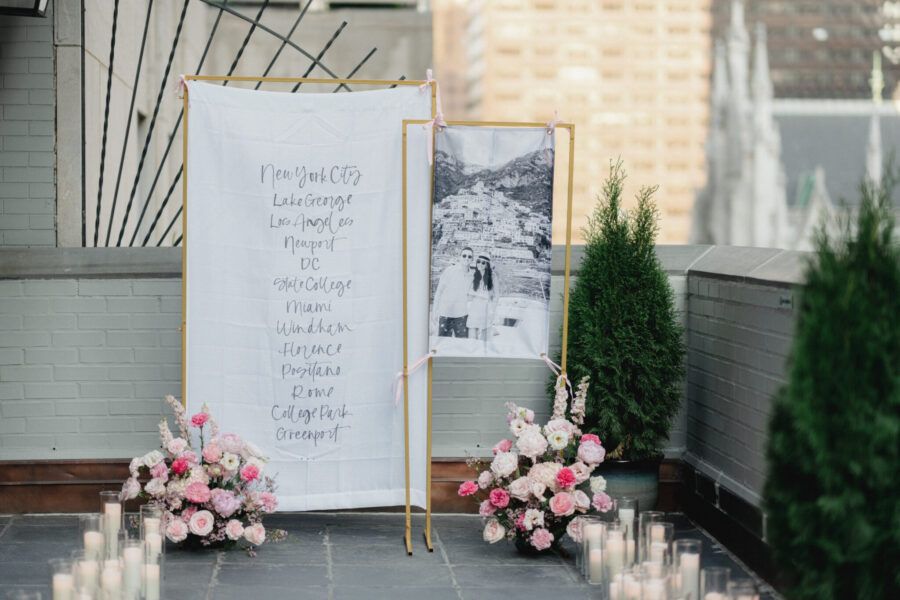 Hung by dusty pink chiffon ribbon, a custom tapestry and fabric photo banner adorned gold stands. Listed on the tapestry are all of the cities dear to the couple. From where they met, where they have traveled, and where they now call home, it is a keepsake they can cherish forever.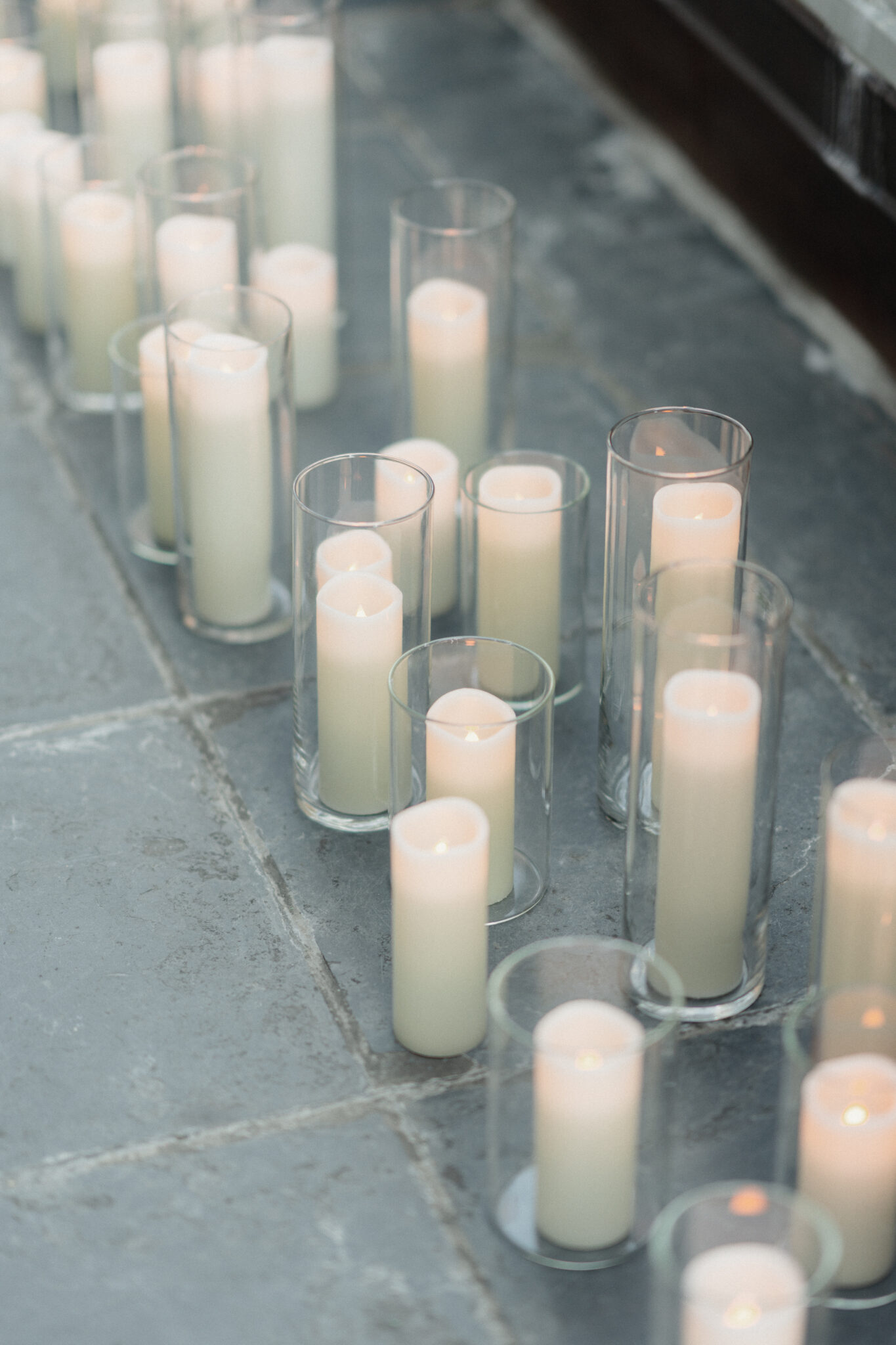 Leading them to their gorgeous custom setting was a lush aisle way of soft candlelight perfect to highlight the city lights at this New York City balcony proposal.
The Proposal
Against the backdrop of the New York Skyline, overlooking Saint Patrick's Cathedral,  Kevin popped the big question! To keep this magic moment a surprise, he told Sam they were going to an event for his work.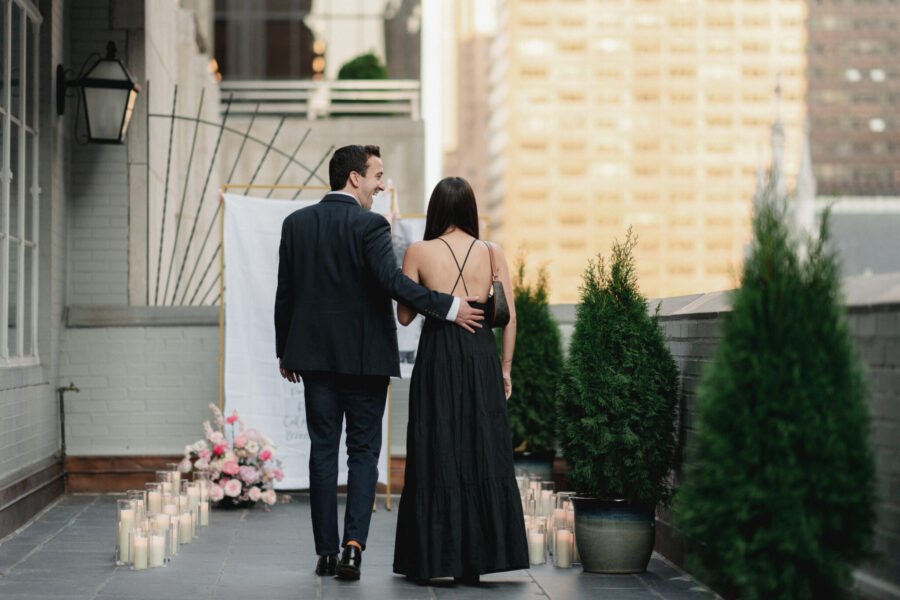 Sam's suspicions rose as they approached a silent balcony, reserved just for the two of them. When they arrived at their New York City balcony proposal, Kevin led Sam down the candlelit aisle way, hand-in-hand.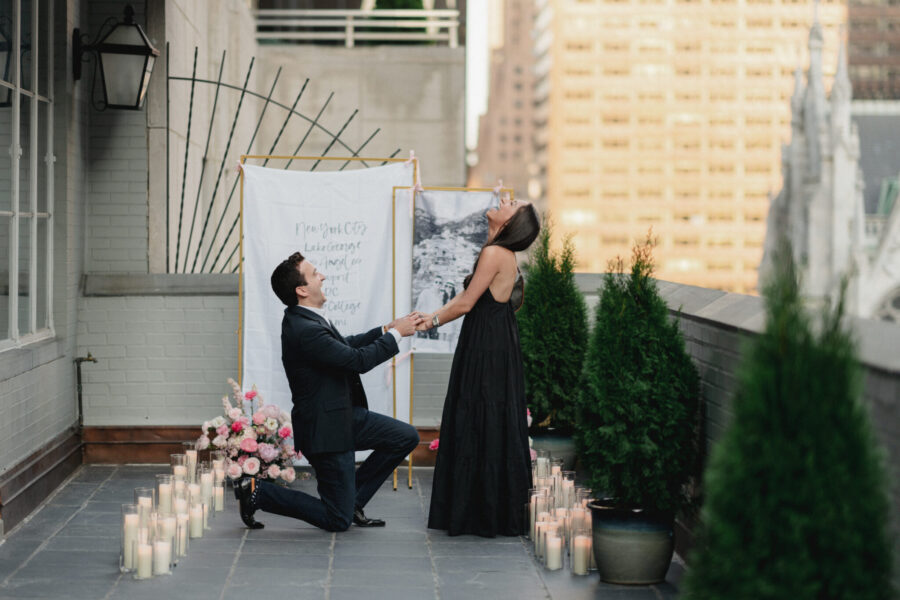 The two reminisced on their time together with the special keepsakes displayed, then Kevin got down on one knee, and pulled the ring from his Box Sock. She said "YES!"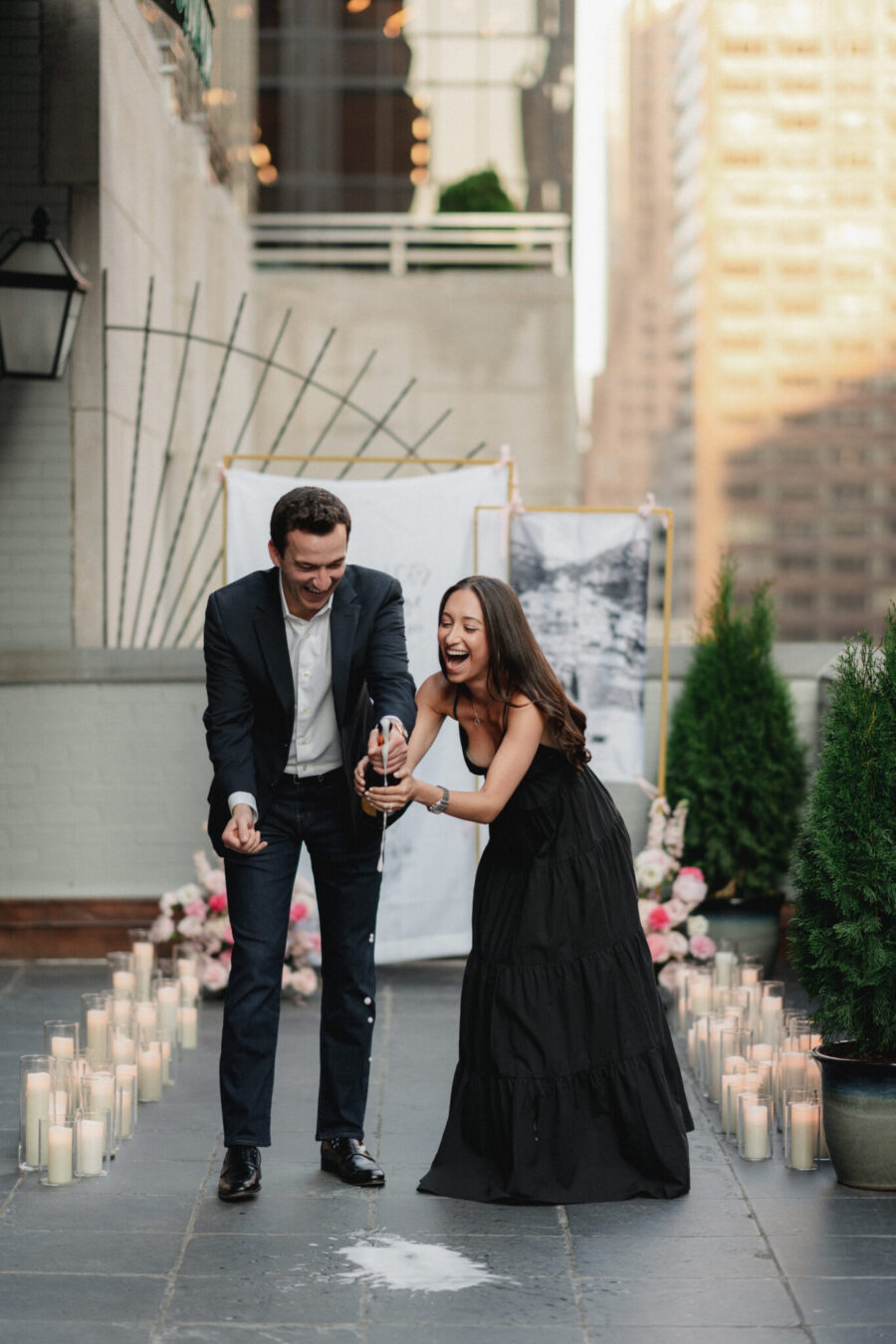 The two were left to toast to forever and spend a gorgeous evening celebrating their engagement. We are so happy we got to be such a big part of this special day. Congratulations Kevin and Sam!
Looking for a truly special New York City proposal? Start here!
Vendor Love: Proposal Design and Planning: The Yes Girls | Photography: K&R Photos | Box Sock